Below is a list of the top 11 (1 bonus) black male falsetto singers you deserve to know:
Whether it's modern indie rock, Motown, or soul, the falsetto technique of vocalizing has been popular across different genres. Some singers make use of their upper-register head voice to showcase power. Others do so to show vulnerability and fragility emotionally.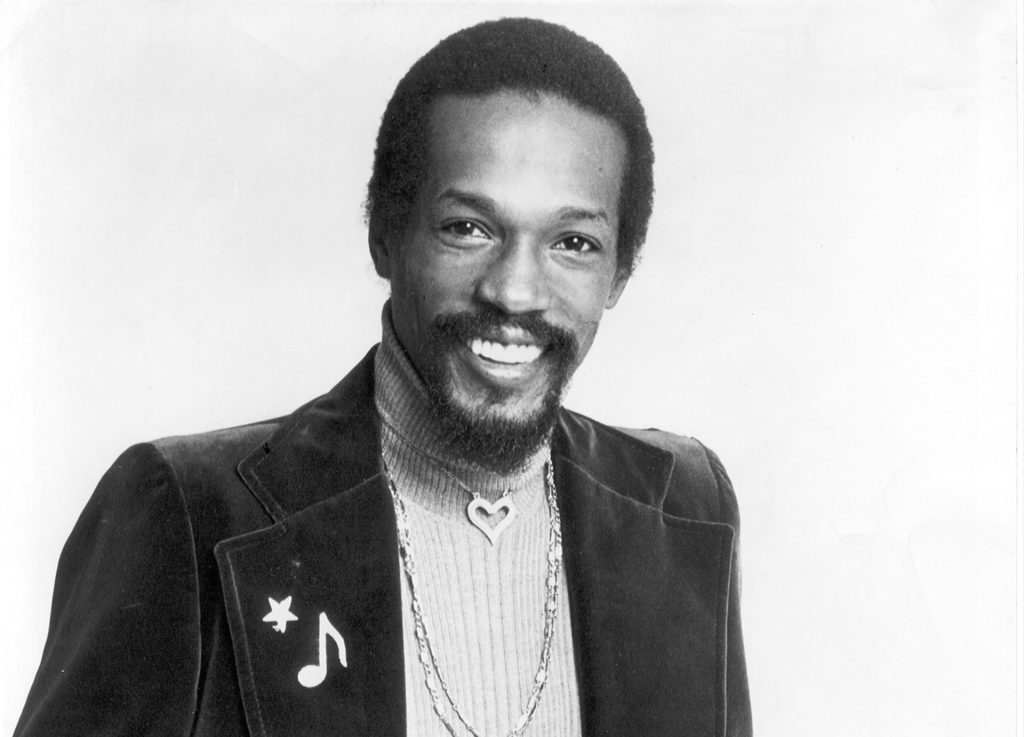 Michael Jackson – Falsetto Black Male Singers
Born on the 29th of August 1958 and known as the 'King of Pop', Michael Jackson had a multitude of talents. He is regarded to be one of the most significant cultural figures of the 20th century.
Michael had a career that spans over four decades and made significant contributions to various fields such as fashion, dance, philanthropy, and music. He was a worldwide influence and popularized some dance moves, such as the moonwalk and also the robot. All his talents seem to overshadow the fact that he also had one of the smoothest falsetto voices that were quite sexual due to his virtuosic nature. He died in June 2009.
Eddie Holman – Falsetto Black Male Singers
Eddie Holman is an American recording artist and singer of genres ranging from R & B to gospel and even pop who was born on 3rd June 1946. He is famously known for his sit song in 1970, "Hey There Lonely Girl."
Eddie has the kind of voice that can be best described as an astounding precision instrument with the ability to leap octaves extremely fast and also bend notes into shapes that leave lesser singers in awe and wonder. He has made a permanent spot for himself in soul history. Apart from being such a gifted singer, he also owns Agape Records, his record label.
Philip Bailey – Falsetto Black Male Singers
Born on the 8th of May 1951, Philip James Bailey is an American funk, gospel, soul, and R & B singer and also a percussionist. He is best known as one of the early members and also a lead singer in the band Earth, Wind, and Fire.
Bailey is re-known for his falsetto register and his four-octave vocal range. Philip's voice is one of those that can be identified as based on virtuosity only. Having one of the highest falsettos known to the human ear, he can hold it for long periods yet still make it sound sensual and overwhelmingly smooth.
The Weeknd – Falsetto Black Male Singers
Abel Makkonen Tesfaye, or simply The Weeknd is a Canadian songwriter, singer, and record producer. He was born on the 16th of February, 1990. Abel is among the best-selling singers in the world, with more than 75 million records of his sold. He is also on Spotify's list of the most-streamed artists.
Abel has a voice of a kind with a soaring falsetto that has its singular tremolo. He is a big sensation, and the fact that he inculcates falsetto in his music has influenced a lot of artists in various contemporary music styles such as hip-hop, pop, rhythm as well as blues. He was even named one of the top 100 influential people in 2020.
Eddie Kendricks – Falsetto Black Male Singers
Edward James Kendrick was an American songwriter and singer who was born on the 17th of March 1939 and died in 1992. He co-founded The Temptations, which was a singing group, and was among their lead singers between 1960 and 1971. Every vocal group must at least have a tenor who can do falsetto.
Eddie Kendricks took the role to a whole other level. Taking the lead role in a majority of hit songs by Temptations, Kendrick can be said to have been one of the most distinguishable falsetto proponents who came from Motown in the 1960s. He also released several single hits in the 1970s. This includes "Keep on Truckin'" which was the number one single.
Curtis Mayfield – Falsetto Black Male Singers
Born on the 3rd of June 1942, Curtis Lee Mayfield was an American guitarist, record producer as well as a singer-songwriter. He also built his name as one of the most outspoken and influential musicians who did soul as well as music that was African American politically conscious. His career was offset in a gospel choir.
He then joined The Impressions, a vocal group in 1956 when he was 14. Mayfield brought with him social awareness into the soul music scene while still hitting his falsetto notes perfectly.
Smokey Robinson – Falsetto Black Male Singers
William Smokey Robinson is an American songwriter, record producer, singer, and also former record executive who was born on the 19th of February 1940 and died in 1999. He founded and was also the frontman of 'The Miracles' which was a Motown vocal group. For the group, he was the chief producer and songwriter.
As the king of Motown, Smokey is one of the reasons that the concept of singing in falsetto became a sound that was sought after back in the '60s. Smokey could engulf a melody with his falsetto vocals and still manage to throw in more ornamentation.
Russell Allen Thompkins – Falsetto Black Male Singers
Russel is an American singer of soul who was born on the 21st of March, 1951. He is renowned for being the original lead singer of The Stylistics, which was a vocal group between 1968 and 1974. Russel was also known for his countertenor, tenor, and his very admirable falsetto vocals. The group released 12 singles that charted on Billboards R & B singles between 1971 and 1974
Prince – Falsetto Black Male Singers
Born on 7th June 1958, Prince Rogers Nelson was an American multi-instrumentalist, record producer, singer-songwriter, actor, director, and record producer. Prince was fluid in terms of the genres he did and mostly played all the instruments in his recordings. No one else was able to inculcate falsetto across as many genres as Prince.
Prince made a name for himself with his androgynous persona that was accompanied by his wide vocal range. This included a falsetto like no other with high-pitched screams. He died in April 2016.
Sylvester – Falsetto Black Male Singers
Sylvester was an openly gay black male singer at a time when homophobia was at its peak. His timing was excellent because he entered the industry during the Disco craze, which was more geared toward nightclubs and dance music and had less radio airplay. He is credited for having one of the best falsetto voices in the history of R&B music, but his sexuality often overshadowed it.
Conservative black radio stations played some of his songs but steered clear of many of them, as well as Don Cornelious, the late creator of Soul Train, refused to have him on the show. Sylvester did appear on American Bandstand several times, owned by Dick Clark and Dick Clark productions, and he did manage to secure a huge gay and even straight black following.