The Blues Origin in Music is often duplicated but always underrated by the creators. Here are some blues music examples of the undeniable blues music history in the blues music genre. Here we explore the history as well as modern blues songs.
How do you describe blues music?
The world of blues music started in the late 1800s and was made by African Americans in the South of America. Over the decades and even centuries, there have been artists that have pioneered the world of the blues and have gotten recognition from all over the world. Other artists have equally played important roles in the making and continuation of the genre and have not gotten the same amount of recognition and appreciation. We look into these underrated artists today:
Wee Willie Walker
Willie was born in December 1941 in Hernando but was brought up in Tennessee. When he was in his mid-teens, he would sing with the gospel groups in his hometown. He was on tour with Redemption Harmonizers while still a teenager.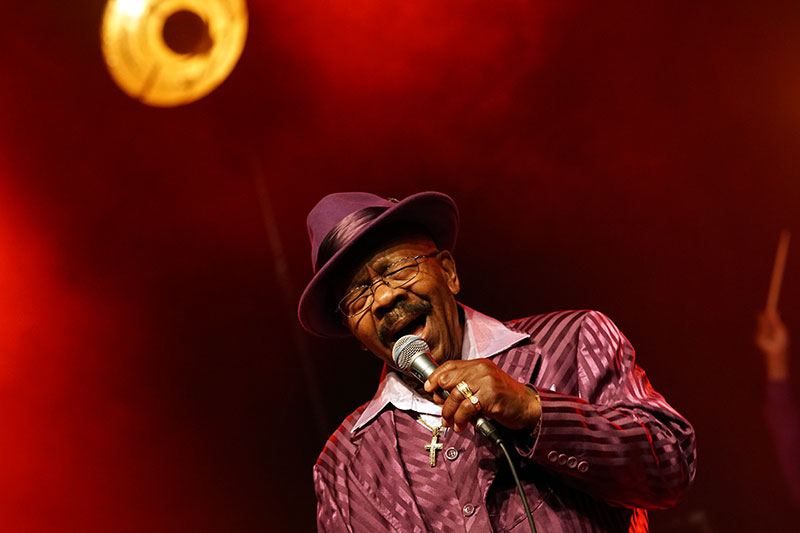 While on tour in 1960, he decided to stay with one another bandmate in Minneapolis instead of going back home. He joined a vocal group while there and with the group found great success. He released his first song in 1967. He recorded more songs in 1968 in the blues origin. Although they did not get much success commercially. All through his life, he continued singing and performing. Wee died in November 2019.
John Lee Hooker
John Lee was born in August 1912 in Mississippi. Playing the delta blues in the blues origin on his electric guitar is what made him rise to fame. John was known to inculcate other elements in his music such as talking blues. He was even able to create his boogie-style driving rhythm which was distinct from the boogie-woogie that was there between 1930 and 1940. John Lee was one of the best guitarists of all time. John Lee died in June 2001.
Howlin' Wolf
Blues origin underrated superstar Howlin' Wolf was born on 10th June 1910 in Mississippi. As an adult, he moved to Chicago and found success as a guitarist, harmonica player, and blues singer. He was a stunning gent with great vocals. He was said to be an impeccable singer with unmatched vocals.
A number of his songs, including Spoonful and Killing Floor, have become the standards for the blues genre. Howlin was also ranked fifty-four in position on the list of the 100 Greatest Artists of All Time. He died in January 1976.
T Bone Walker
Aaron T bone Walker was born in May 1910 in Texas. He began his blues-origin singing career in 1920 while still a teenager in Dallas. Both of his parents were musicians and he became a professional performer at a young age. He released his debut album in 1929. Walker pioneered the jump blues as well as the electric blues. He died of health complications in March 1975.
Memphis Minnie
Memphis Minnie or as she was known before Lizzie Douglas and is one of the queens of female blues songs in the blues origin. She was born on the 3rd of June, 1897, in Louisiana. Memphis ran away from her home in 1910 when she was just thirteen years old.
She went to Beale street, where she performed on the streets but would return home whenever she lacked money. She released a couple of records in Columbia with her second husband after being spotted playing outside a barbershop. Her song Bumblebee was released in 1930 and became one of her most popular releases. Minnie became very well-established in Chicago. She died in August 1973 after her health declined.
Lightnin' Hopkins
Samuel John Lightnin' Hopkins was born on the 15th of March 1912 in Texas. Although his early life had a lot of challenges which included him getting imprisoned, he managed to kick back into the music world.
In 1946, together with Wilson Smith, they recorded a total of twelve records from the blues origin together. All through his career, he was said to be the representation of the artists whose music and actions are the same. In the ranking, he was said to be 71 on the list of the best guitarists to ever exist. He died on the 30th of January 1930.
Lil Green
Lil Green was born on the 22nd of December of 1919 in Mississippi. She started performing while she was a teenager after both her parents died. She moved to Illinois in 1929. Her biggest hits were released in 1940. Lil Green has been said to be one of the best blue singers to ever exist. She died in April 1954.
Black Ace
Black Ace or B.K Turner was born on the 21st of December 1905 in Texas and was raised there where his family had a farm. Ace taught himself all about playing the guitar in the blues origin. He started performing in Texas in the late 1920s. He had been known to play with Smokey Hogg, who was a guitarist who played Hawaiian style which meant the instrument lay flat on his lap as he played. Black recorded his first six songs in 1937 and the same year managed to start his radio show which used one of his songs as the theme song that was called Black Ace. That is how he adopted the name as well.
Shake Jake
Shake Jake was born on the 24th of August 1925 in Little Rocks. He was formerly known as Jake Woods. As a child, he moved to Saginaw, Michigan, with his family. In 1973, he moved to Ann Arbour where he had intended to attend to attend the Ann Arbor Festival. On reaching there, though, he decided to stay.
He became a very well-known street musician as well as a storyteller in Ann Arbor, especially among the students. Jake strum his guitar and sang his heart out in the streets of Ann Arbor and also sold his music in form of CDs. He even had bumper stickers and T-shirts with his slogan. Jake died from kidney failure at the age of 82 in September 2007.
B.B. King
Riley B.B. King was born in Mississippi on the 16th of September 1925 and died on the 14th of May 2015. King began singing in the church choir. He was specifically drawn to the guitar. King was part of Beale Street in the late 1940a all through the early 1950s.
He began recording his songs in the blues origin in 1949. He is known to be the king of blues as he remains to be one of the most influential blues artists to ever live. All through his life, he performed like no other. On average, he had more than two hundred shows each year.
Conclusion
If you have not heard of any of the artists above, you should do yourself a favor and go listen to them because you will indeed be more than impressed. They may not get the hype they deserve but they are very much worthy of it all.