The pandemic has put most people in a situation where they are mostly at home. This is not to mean however that they are not busy. You often have to juggle between working at home, trying to keep fit despite always being indoors, tending to children if you have any, ensuring your mental health is in check, and of course feeding yourself. If the last one tends to stress you out, it is probably your sign to start researching for meal-prep delivery companies to make your day-to-day activities more manageable.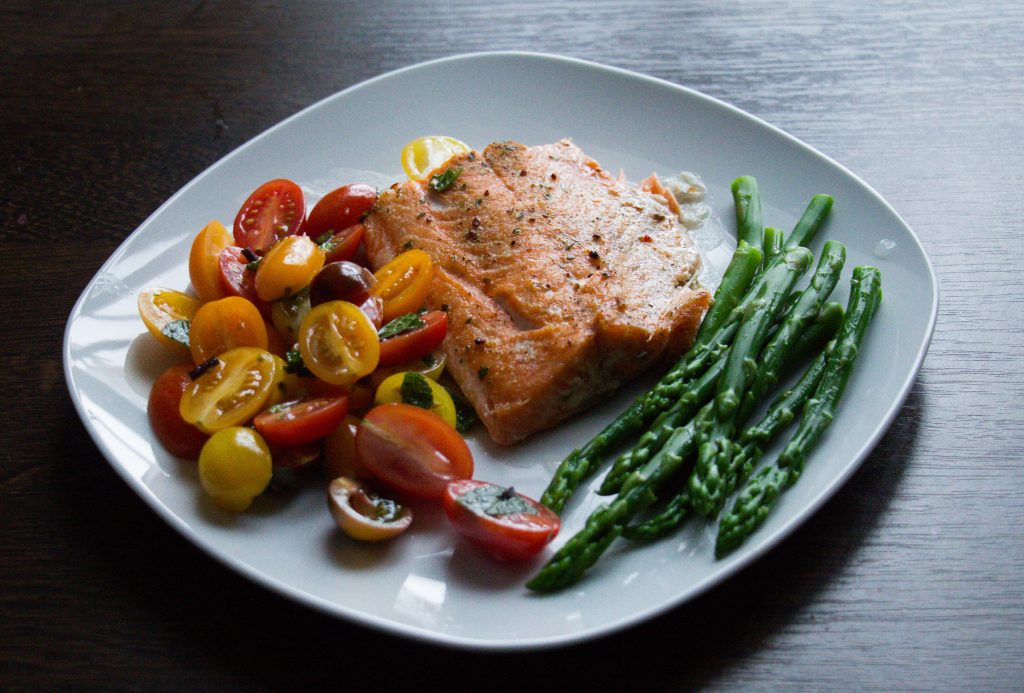 How do you get started?
The task of choosing a meal prep service that is right for you in terms of your lifestyle and preferences can be overwhelming especially if it is your first time. There are quite some questions dietitians advise customers looking into meal prep companies to ask themselves to ensure they make the most efficient decisions. An example is:
Is the food the company offering ethically produced? Are the ingredients whole foods?
Remember:
Do not limit your search scope, look for companies that offer variety.
Pick a company that plays around with their menu often and also gets creative with their meals.
The company's packaging should be convenient for you in your current situation.
Of course, you can lean towards trying the popular meal subscription boxes that are seen all over social media. However, understanding your power as a consumer, would it not be wiser to put your money into supporting smaller businesses, especially those that indeed foster diversity in the food industry where it often lacks?
Whether you are craving a home-cooked meal after a long day of online working or are not in the mood to be going for grocery runs, below are some meal delivery businesses which are black-owned that will always have your covered –and of course will cater for your stomach
As you can probably tell by now First Batch Artisan Food specializes in vegan foods of your choice. Be it vegan mac and cheese or vegan smoked brisket sandwiches, they have you covered. Their weekly meal plans consist of five single-serve entrees which are accompanied by five dairy-free desserts.
This Toronto-based company is led by chef Amanda Chigumira. Their focus is to help customers meet their dietary needs and therefore have meal types such as balances, vegan, carb, and keto. The popular items on their menu are American dishes, Thai, Italian, Greek, and Jamaican. Fit Chef offers its customers the option to let them know their favorite foods and keep that on rotation. Their orders come in sets which are either of 6, 10, 15, or 20 meals.
Thomas Mulzac is the founder of this catering business which services New York City as well as the neighboring areas. The business whips up everything, be it fried rice and dumpling or lavender cake. MealZac also offers a variety of GMO as well as MSG-free superfood seasonings which come in handy for spicing up your meals. These include cocoa vanilla extract and even mac and cheese seasoning.
This is a family-owned business based in Vermont and started by the couple Mel and Damaris Hall. The idea was inspired by them trying to find food which their daughter was not allergic to. Damaris, therefore, turned back to her Kenyan roots to reinvent African dishes which are allergy-friendly, gluten-free as well as vegan. A specific pro of Global Village is how their frozen meals can preserve all nutrients while still doing away with the stress of having to cook.
MacroBites, based in New Jersey has its founders as Jarrette Atkins, Fritz Georges, and David Lewis Jr. The trio started the business after being in prison. As expected, they initially received backlash due to their past but their passion for food kept them going. Their company focuses on helping people to healthily prioritize their macronutrients. Their options range from hearty southwest salads to lemon chicken piccata. For sure, their options will not only satisfy your cravings but also help you achieve your nutrition goals.
This meal-delivery service is available in more than 30 states in the US. They promise delivery within three days, irrespective of your location.
Although this meal prep service is based in Southern California, they deliver to San Diego, Los Angeles, Orange County as well as the Inland Empire. They have meal prep options which range from carbonara creamy chicken with spaghetti to paleo meatballs and keto Swedish meatballs. There is also provision for people with sweet teeth in form of desserts such as coffee cakes, chocolate muffins and cakes, and blueberry lemon cakes, just to mention a few.
Meal Prep Kingz gives their customers an option of either mixing and matching their order from their a la carte menu or one can also try one of their weekly meal plans that are chef's choice.
Founded by Sam Boyce, it is based in New Jersey. His inspiration stemmed from his realization about the power of food amidst all his struggles with diseases such as type 2 diabetes, hypertension, and high blood pressure. Boyce did his research and studied the most effective ways he could reprioritize his health and also reach his nutrition goals with the help of his doctor. With his success, he now helps other people accomplish their food goals. His foodservice has an array of plant-based options. Whether you lean more towards Mexican flavors, or you would prefer heaping bowl linguine with mixed vegetables, Boycemode will come through for you. There are weekly subscriptions offered that start from 75 dollars for five meals. There is also an option of trying the one-time introductory trial that consists supply of smoothie packs for five days, plant-based lunches, daily snacks, and dinners for 119 dollars.
It is a meal delivery service based in Washington, DC, and run by Jessica Swift. She is a registered dietitian as well as a trained chef. She took interest in meal plan creation first when her father got diagnosed with type 2 diabetes. She made use of her dietary skills and also her culinary skills to regain her father's eating habits. It is through that that now she is Sauce's co-founder. The meal plan service company offers catering, nutrition consultations as well as at-home meal delivery.
The sauce has a wide variety of mouth-watering options to try such as their curried butternut squash soup, pork loin that is grilled alongside blueberry BBQ sauce, and curried butternut squash soup. Their meal delivery services come in options of having a single delivery or the option of a weekly subscription. The first-time customers are offered 20 dollars off of the first month's order by using the code GET201G. Another amazing feature of Sauce is that there is an option of sending a meal as a gift to a friend. You can also feed essential workers and family members in need all across the DC region.
This Atlanta-based meal prep service was founded by Ashley Hernandez. She said her passion for food started at an early age when she would watch her mother in the kitchen, almost as if it was an apprenticeship. She would always be mindblown by her ability to perfectly whip up a delicious meal every day after a 12-hour workday. It is her love for food, the fact that she is impatient as well as the urge to give her mother a break after work that made her start making full course southern meals at the tender age of eight. So many years later and Ashley is still perfect in the kitchen.
Rebel chef meals have something for everyone. Whether you are more of a carnivore at heart or are on your vegetarian journey.
With its founder as Chantal Quailey, this meal plan service is based in New York. She got her passion by watching her grandfather who was also a chef making cuisines at a tender age. Following her getting her culinary arts degree and another in food service management, Chantel has been in the industry for nearly a decade. Her company is known for its broccoli cheddar quiche and much more.
There are many more black-owned meal prep companies not included here that are just as good in what they do. Be sure to continue with your research and be confident in taking your meal plans as your purchase will elevate blackness in the industry and do your body good.