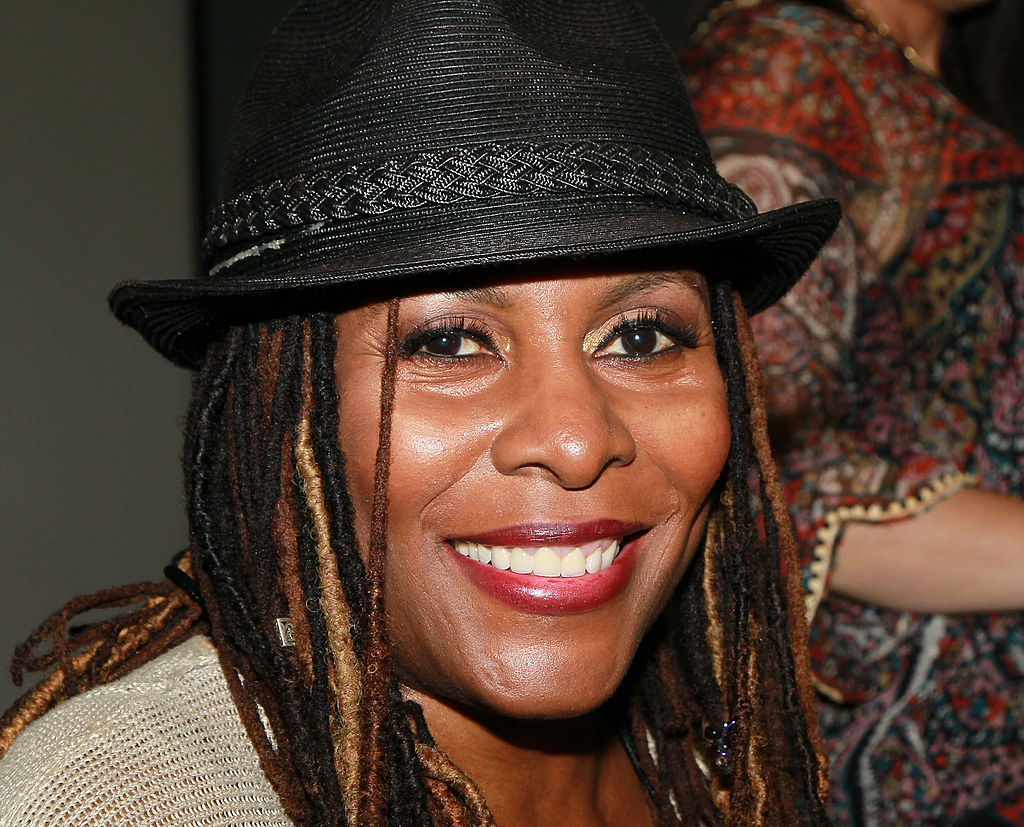 It is said that when one rises, one should always reach back and help another. When it comes to the following legendary songwriting creatives, some may have written for others before becoming artists or were artists who later wrote for others.
They follow the bold pioneering moves of the great Sam Cooke who created an empire as an entertainer and entrepreneur before his murder in 1964 at just 33 years old, cutting short what surely would have been an even more glorious run. We salute Mr. Cooke with the following heirs to his hallowed throne.
William "Smokey" Robinson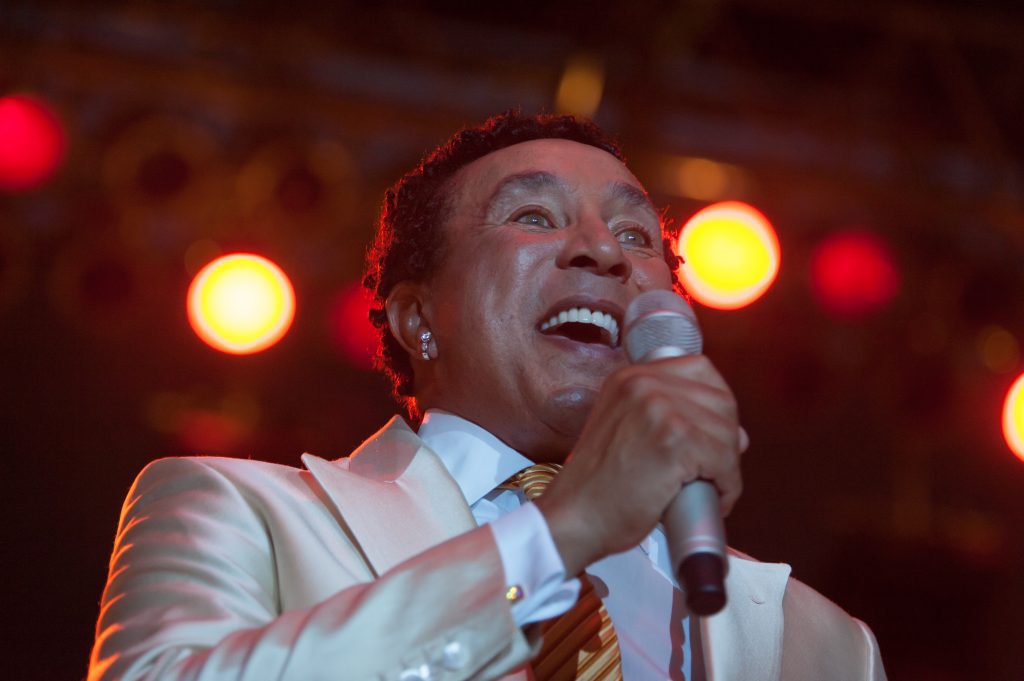 Between songs the master penned for his group The Miracles ("Shop Around," "Ooo Baby Baby," "The Tracks of My Tears"), for himself as a solo artist ("Cruisin'," "Baby Come Close," "Virgin Man"), for everybody from The Temptations ("Get Ready,' "My Girl") and The Contours ("First I Look at the Purse") to Mary Wells ("My Guy"), the Supremes ("Floy Joy") and the Four Tops ["Still Water (Love)"] at Motown, to the countless others that chose to cover his songs, Mr. Robinson could purchase his own neighborhood!
He has LITERALLY written THOUSANDS of songs – published and unpublished – since the late `50s and CONTINUES to write nearly every day.
It's in the man's blood… William Robinson's ability to turn life and love into the sweetest and most insightful of rhymes has made him among the most respected and prolific members of the Songwriter's Hall of Fame.
Curtis Mayfield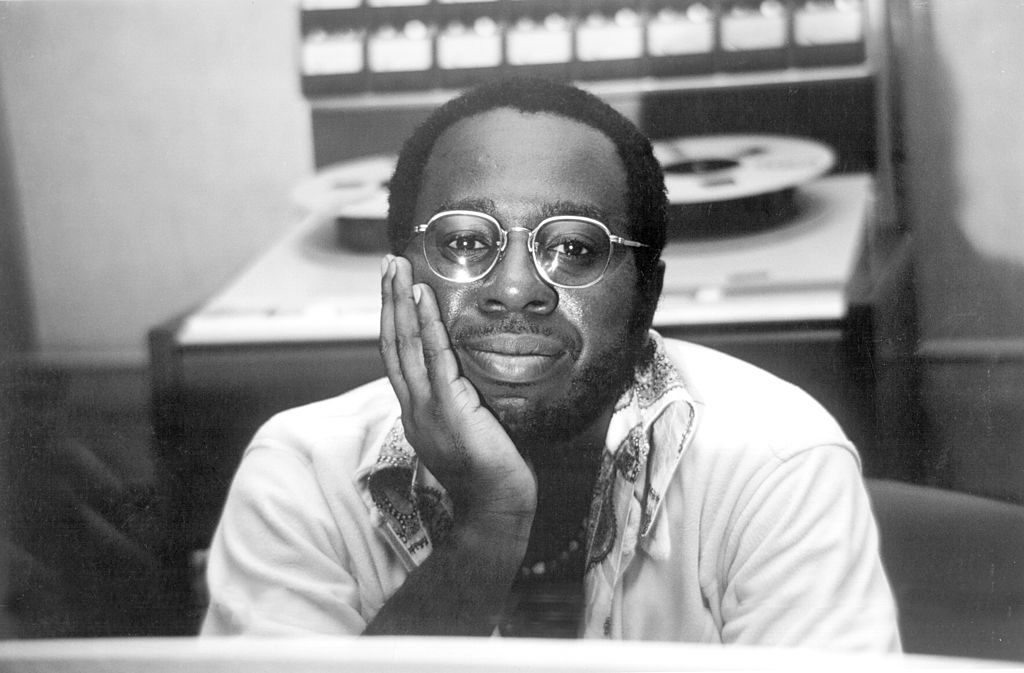 Brother Mayfield was inspired to write songs from poems and rhymes he heard as a child. That influence can be traced throughout is catalog in the ebullient manner that so many of his songs dance across a rhythm and roll off the tongue. Like Robinson, he wrote for his own group The Impressions (from civil rights anthems such as "Keep On Pushin'" to love ballads like "I'm So Proud" and "Woman's Got Soul") and for himself as a solo artist ("The Other Side of Town," "Move On Up" and "Future Shock").
However, Curtis also sold his songs to a plethora of artists all over Chicago and its resident record companies.
Even better, he started his own publishing companies and record companies, most famous being Curtom which he cofounded with Eddie Thomas. Just as he was a leader in business, Curtis was also a messenger in his music.
At his peak in the mid-`70s, Curtis made a goldmine out of writing music for the Black-themed movies of the decade starting with himself composing the score for "Superfly" (including "Freddie's Dead," "Pusherman" and "Give Me Your Love") to writing songs for "Sparkle" (sung by the cast in the film and by Aretha Franklin on the 'soundtrack' LP), "Claudine" (Gladys Knight & The Pips) and "Let's Do it Again" (The Staple Singers f/ Mavis Staples).
Following a tragic stage rigging accident that rendered him a quadriplegic, Mayfield managed to complete a final CD, New World Order (Warner Bros. – 1996) – recorded flat on his back in the studio – collaborating with and passing the torch to young writers such as Organized Noize.
Stevie Wonder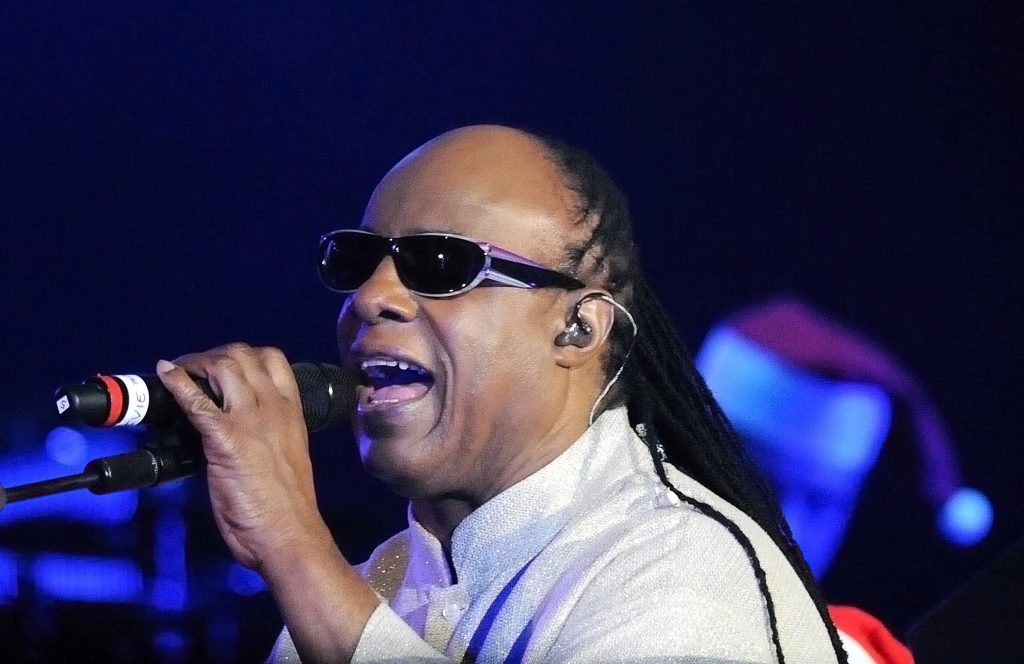 The man who started professionally at Motown as the "12-Year-Old Genius" didn't waste much time moving from singer/harmonica/bongoist to co-writing much of his own material with mentors Henry Cosby and Sylvia Moy, including "My Cherie Amour" and "Signed, Sealed Delivered."
The first woman he married, Syreeta Wright, co-wrote his entire album Where I'm Coming From with him – the same year that Michael Jackson (with The Jackson 5) covered "I Don't Know Why I Love You" AND that the Spinners (featuring lead singer G.C. Cameron) finally knocked one out of the park with "It's a Shame."
However, it was the next year that Stevie, now 21, earned his independence and recorded a string of largely self-penned albums that became the soundtrack of the `70s: Music of My Mind, Talking Book, Innervisions, Fulfillingness' First Finale and Songs in the Key of Life (a double album with an additional single housing 4 more songs).
And it was during this period that Wonder began writing for or giving completed songs to scores of artists ranging from Rufus featuring Chaka Khan ("Tell Me Something Good") and Sergio Mendes & Brasil `66 ("The Real Thing") to The Pointer Sisters ("Sleeping Alone") and English rocker Jeff Beck (the instrumental "Thelonious").
Stevie had written so many songs that when Spike Lee came calling in the `80s for him to score his movie "Jungle Fever," Wonder wrote a few specific songs then fleshed out the soundtrack with songs from his legendary library. Today, he has untold hundreds of songs to his most appropriate name: Wonder.
Prince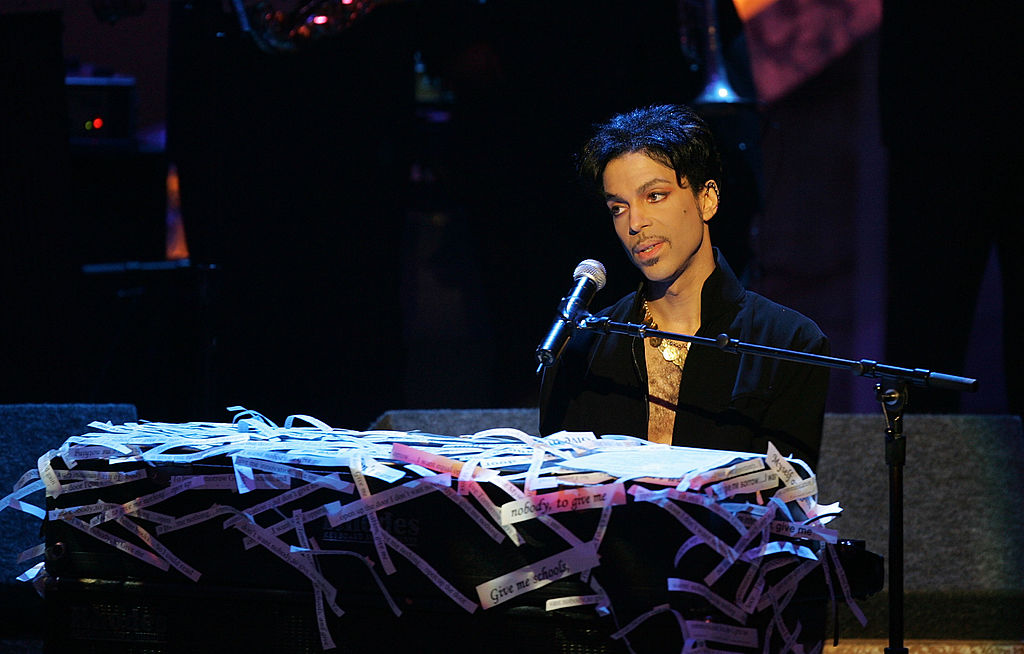 The sultry saint of Minneapolis was not only a frighteningly prolific songwriter as an artist, the Gemini was downright Taurian in his desire to get as much of his material out to the public as he possibly could – sometimes in triple CD sets – which ultimately diminished his hit streak into the 2000s.
He was also very keen to have songs of his recorded by others which resulted in hits such as "Manic Monday" for the Bangles, "Sugar Walls" for Sheena Easton and "Nothing Compares 2 U" for Sinead O'Connor, among others.
On top of that, not only did he start his own record label and full-service entertainment facility, Paisley Park, he created a number of spinoff acts such as Sheila E, The Time, Vanity 6/Apollonia 6, Jill Jones, Taja Sevelle, The Family, New Power Generation and more, through which he funneled even more songs, often under various nom de plumes to only half-disguise his authorship.
Controversially, upon his untimely death in 2016, his fabled "vault" of unreleased material was instantly ripped open, its contents trucked from Minneapolis to Los Angeles where, after being catalogued, MANY generously filled projects of outtakes, demos, alternate mixes and remixes were released to a rabid fan base that cared less about Prince's wishes as they did their own hunger for more-more-more, making Prince as prolific in death as he was alive. And there's still more to "come."
Kenneth "Babyface" Edmonds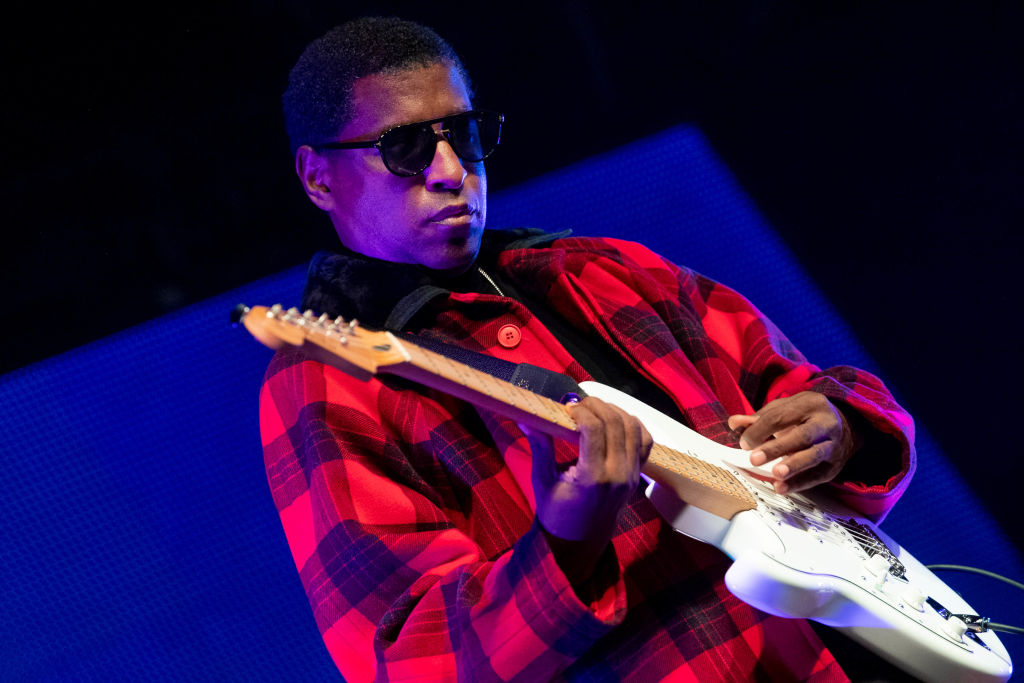 "Face" came up in the band culture of the 70's Indianapolis and Ohio scenes as a member of Manchild (Chi-Town/United Artists) then The Deele (SOLAR).
At SOLAR, his writing began to shine with The Deele ("Just My Luck"), The Whispers ("Some Kinda Lover," "Don't Keep Me Waiting"), Midnight Star ("Slow Jam") and Klymaxx ("I'd Still Say Yes").
He forged a partnership (more business than creative) with Antonio "L.A." Reid while in the Deele and together they began to soar with Pebbles ("Girlfriend"), Bobby Brown ("Roni") and The Whispers again ("Rock Steady").
Plus `Face was already being covered by Alyson Williams who remade "Just My Luck." Babyface's first solo album as an artist in 1986 yielded minor hits with "I Love You Babe" and "Mary Mack."
But it was his second album, Tender Lover, that scored four Top 10 hits with the chart-toppers "It's No Crime" and "Tender Lover" plus "Whip Appeal" and "My Kinda Girl."
Now a bona fide star as an artist and as part of the L.A. & Babyface writing team, `Face proceeded to dominate the airwaves and the charts with hit after hit for a broad range of R&B and Pop artists including After 7 (featuring his brothers Kevon and Melvin), Madonna, Tevin Campbell, El DeBarge, New Edition, Karyn White and countless more.
L.A. & Face next started LaFace Records via Clive Davis' Arista Records and further scored by introducing to the world Toni Braxton, TLC, Usher and more while also taking over the contract of Jermaine Jackson, contributing hits to all.
The crowning achievement was Babyface writing 90% of the songs for the film "Waiting to Exhale" featuring the crème de la crème of Black female singers including Whitney Houston, Brandy, CeCe Winans, Chante' Moore (with a wordless vocalized gem, "Wey U") and the Queen of Soul, Aretha Franklin. Add a later collaboration with Barbra Streisand and it's clear the man had a stellar run. Babyface still records, performs and writes as and when he pleases…or feels fittingly challenged.
Isaac Hayes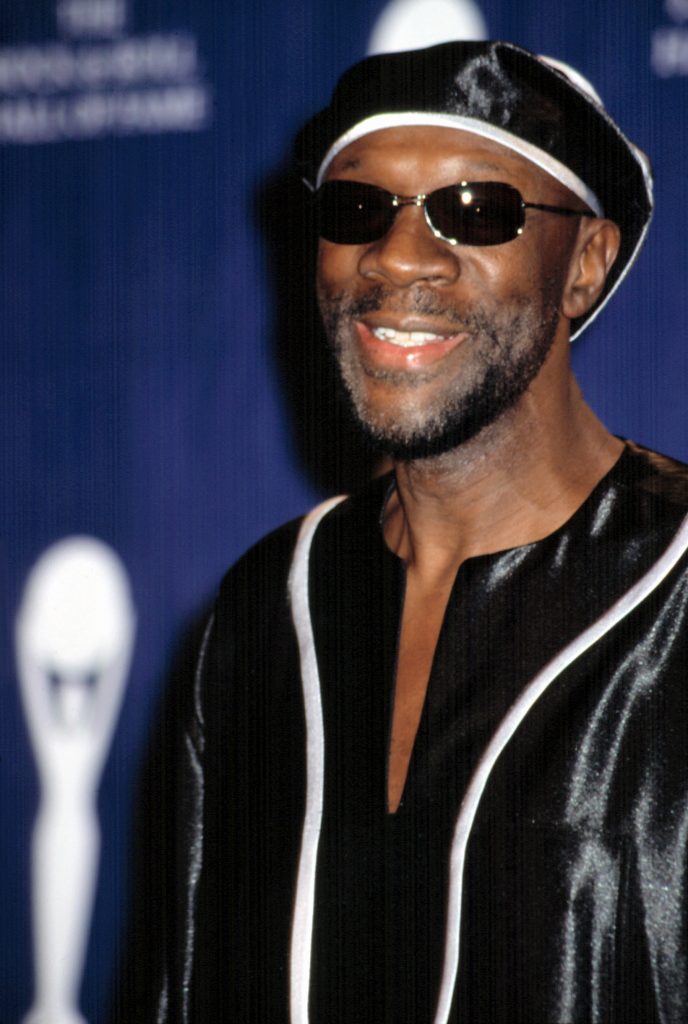 Before evolving into baldheaded sex symbol "Black Moses," Covington, Tennessee's Isaac Hayes was cranking out classics at Stax Records in Memphis in a wide variety of feels with writing partner David Porter.
These include "When Something is Wrong with My Baby," "Soul Man" and "Hold On, I'm Comin'" for Sam & Dave, the instrumental "Honey Pot" for Booker T. & The MGs" and "Let Me Be Good to You" for Carla Thomas, plus Otis Redding, Johnnie Taylor and The Sweet Inspirations, among many others. Country crooner Charlie Rich even recorded Ike's "Love is After Me."
As a man who humbly, in church, taught himself to play piano, organ, sax and flute, Ike was a generally shy man at first who flourished behind the scenes to provide for his family.
He was so nervous recording his is the first album as an artist, Presenting Isaac Hayes, that he had to get drunk to even try it. However, when Al Bell took over Stax and decreed that they establish an immediate catalog by cutting 21 albums within months, Ike rose to the challenge in the delivery of the 'Symphonic Soul' masterpiece, Hot Buttered Soul. He only wrote one song on it but his arranging and vocal skills made him an overnight superstar.
Several more albums in kind led to him scoring the groundbreaking Black motion picture "Shaft" for which he won an Oscar and a Grammy as he topped the R&B and Jazz charts.
While his star rose and fell several times across the decades, he still wrote classics for Dionne Warwick ("Deja Vu") and Donald Byrd ("I Feel Like Loving You Today") plus collaborated with Millie Jackson on albums and tours, and teamed with baritone-voiced rival Barry White ("Dark N' Lovely"). Alicia Keys called upon him for the song "Rock Wit U" on her debut album, Songs in A Minor. And Ike even scored a novelty hit with "Chocolate Salty Balls" for the wicked animated cartoon series, "South Park."
Brenda Russell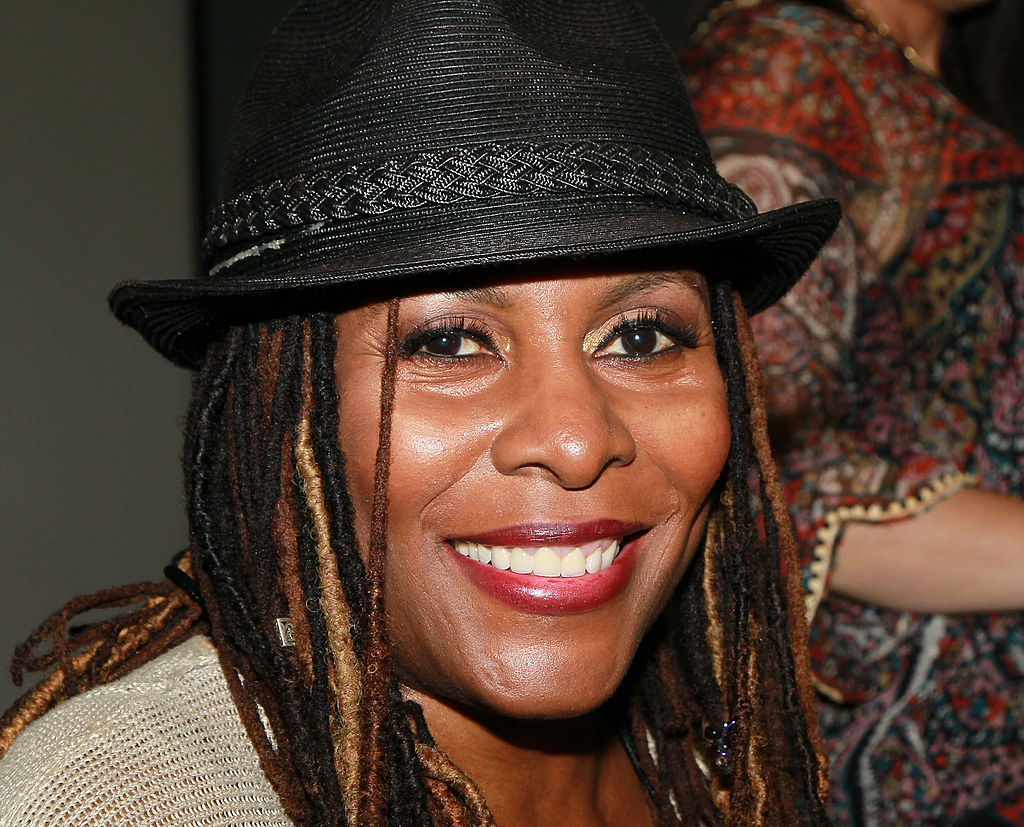 Ms. Russell is a singer, songwriter (and closet drummer) who started in music at a young age at the piano where she quickly gravitated toward expressing herself via writing songs.
After appearing in a touring company of the rock opera "Hair," Brenda Gordon and her husband Brian Russell teamed up, landed a deal at Elton John's short-lived Rocket Records label where they recorded two albums to little fanfare.
However, one of their songs, "Please Pardon Me (You Remind Me of a Friend)" became a sleeper turntable hit for Rufus featuring Chaka Khan.
Brenda and Brian wound up divorcing and Brenda signed a solo deal with Tommy LiPuma's Horizon Records via A&M.
Her self-titled debut album became a Quiet Storm classic, netted her a first hit with "So Good, So Right," netted her husband's second wife Cheryl Ladd (of TV's "Charlie's Angels" fame) a Pop hit with "Think it Over" and, most importantly, debuted her sumptuous song "If Only for One Night," later masterfully covered by Luther Vandross.
Over the years, Brenda's songs have been hits for Donna Summer ("Dinner with Gershwin"), Earth Wind & Fire ("You," "I've Had Enough"), Roberta Flack ("You Know What It's Like") and Phil Perry ("Forever") while covers have become gems for others including "Get Here" (Oleta Adams), "It's Something" (Lalah Hathaway) and "Piano in the Dark" (instrumentally by pianist Alex Bugnon).
Leon Ware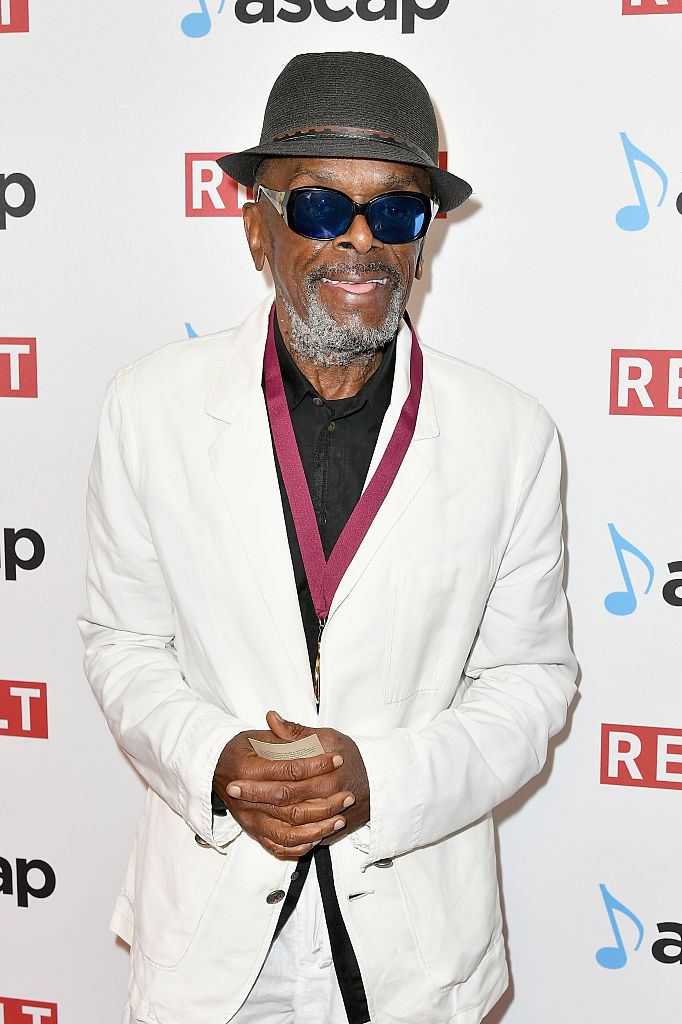 The irony when it comes to Leon Ware is that though he came up on the rough streets of Detroit, he came to be one of the smoothest writers of love songs, influenced by Jazz and The Great American Songbook.
Though he recorded 14 albums as an artist (and more one-off singles), he never had a big hit – though the Quiet Storm and fans abroad adored him for songs such as "Rockin' You Eternally," "Why I Came to California" (a duet with Janis Siegel of The Manhattan Transfer) and a cover of the evocative ballad "Blue Velvet." An early recording of his was even slipped into the notorious mafia-controlled X-rated flick "Deep Throat" (he dared not complain).
However, writing for others, Ware scattered gems north, east and especially south and west (wink).
Almost always in collaboration, Ware scored his first big one for Michael Jackson with "I Wanna Be Where You Are" followed by "Just Seven Numbers" for the Four Tops, "Come' Lamore" (the B-side of Bobby Womack's "That's the Way I Feel About Cha"), "Rolling Down a Mountainside" for The Main Ingredient and more.
Grandest of all, while Leon was working on a solo album for Motown, Berry Gordy heard early demos and 'suggested' that Marvin Gaye (struggling to follow up Let's Get It On) would be perfect singing the songs.
Leon wisely turned the album over to Gaye, resulting in the timeless love suite I Want You which included the title track, "After the Dance," "Come Live with Me, Angel" and "Soon I'll Be Loving You Again." It was also at this same mid-`70s juncture that Leon teamed up with Minnie Riperton and her husband Richard Rudolph to pen the steamy gems "Inside My Love," "Baby, This Love I Have" and "Can You Feel What I'm Saying."
Sensuality and Soul continued to go hand in hand for Ware who kept his ear to the universe for fresh collaborations be they with Afro-Rican Maxwell ("Sumthin' Sumthin'"), Omar and Incognito in the U.K. or Marcos Valle in Brazil.
Narada Michael Walden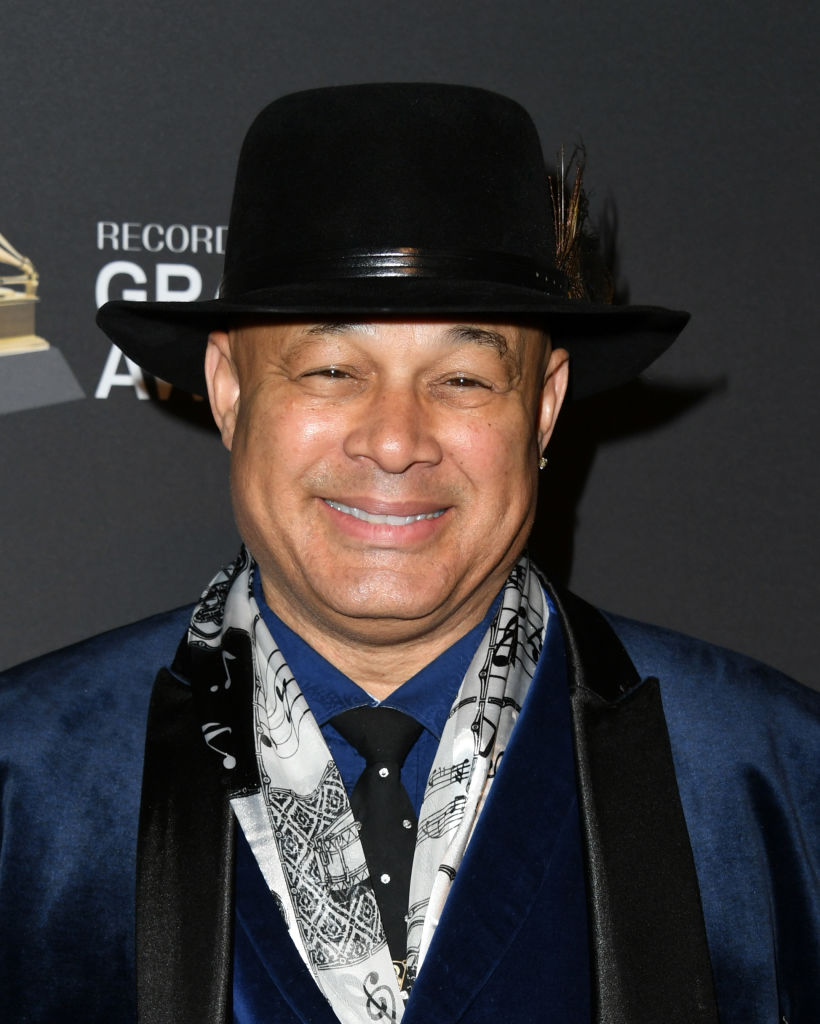 Give the drummer some. Kalamazoo-born Walden (who was given the name Narada by guru Sri Chinmoy who also gave rock guitarist Carlos Santana the name Devadip and jazz guitarist John McLaughlin the name Mahavishnu) first came to prominence in 1974 in the hot seat of replacing drummer Billy Cobham in the mercurial fusion group The Mahavishnu Orchestra.
Two years later, he signed to Atlantic Records and recorded his first solo albums, Garden of Love Light and I Cry, I Smile – both largely orchestral Jazz-Rock Fusion affairs.
For his third album, Narada cribbed a page from the Chic songbook and came up with the club hit "I Don't Want Nobody Else (To Dance with You)" and followed it the same year with another, "I Shoulda Loved Ya."
Now entering the `80s a bona fide hitmaker, Narada got a shot to produce labelmate child star Stacy Lattisaw resulting in the ballad "Let Me Be Your Angel" and the dance jam "Dynamite."
And, shall we say, a cottage industry was born as Narada became a go-to writer/producer, especially for female artists, including Sister Sledge, Angela Bofill, Phyllis Hyman, Margie Joseph and Patti Austin.
1985 was the banner year as Narada did game-changing work with Queen of Soul Aretha Franklin ("Freeway of Love") and newcomer Whitney Houston ("How Will I Know") leading to more writing for both as well as Mariah Carey ("I Don't Wanna Cry"), George Benson, Kenny G, Shanice ("I Love Your Smile," "I'm Crying"), Lisa Fischer ("How Can I Ease the Pain"), Regina Belle ("Baby Come to Me"), Curtis Mayfield and so many more – all the while recording eclectic albums of his own.
Special mention must be made of his writing, producing and arranging the James Bond theme "License to Kill," sung for the gods by Gladys Knight.
Gerald Levert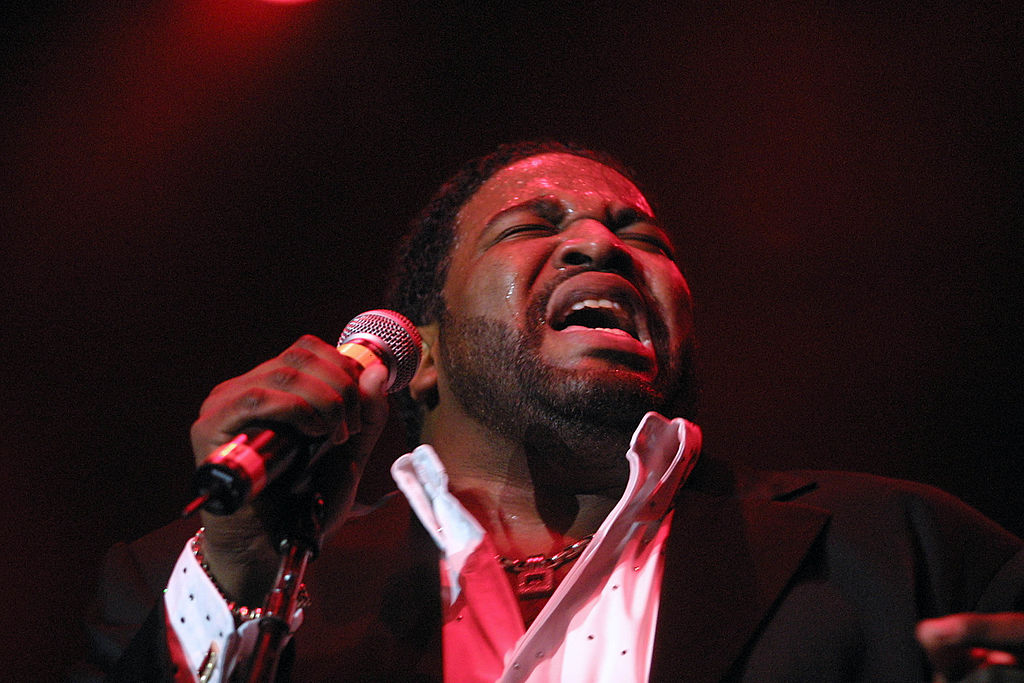 The oldest son of O'Jays lead singer Eddie Levert, Cleveland-born Gerald Levert was one of the hardest working writer producers in the music business from the mid-80s to the early in the 2000s in addition to being a powerhouse singer and performer. Today seems to be the most forgotten.
He sprang to instant attention at 18 years-old as the lead singer of the trio Levert (Gerald, his brother Sean Levert and cousin Marc Gordon) sounding just like his daddy whom he had studied in the wings on the song "I'm Still" (Tempre – 1986) which he wrote with him.
The boys had written all but one of the eight songs on their debut LP, I Get Hot (produced by Eddie and Walter Williams of the O'Jays with celebrated Philadelphia Black music executive Harry Coombs who passed this year).
From there, Gerald became the star of Levert (now signed to Atlantic Records), launched an 8-album solo career in 1991 on EastWest/Elektra/Atlantic Records, helmed the all-star trio LSG (L for Levert, S for Keith Sweat and G for Johnny Gill) for two albums, recorded two albums with his father, and was instrumental in the careers of two short-lived groups: the quartet Rude Boys and the duo Men at Large.
When we get to artists he wrote and produced for (most often with partner Edwin "Tony" Nicholas), the list is long and broad including Miki Howard (with whom he sang the incomparable duet "That's What Love Is"), Anita Baker, The O'Jays, Troop, Chuckii Booker, Millie Jackson, Rhonda Clark, The Temptations, Teddy Pendergrass, The Winans, Vanessa Williams, James Ingram, Patti LaBelle, New Edition, Keith Washington and, perhaps most memorably, Barry White with the smoldering "Practice What You Preach."
(Honorable Mentions: Willie Dixon, Barry White, Luther Vandross, Sly Stone, Johnny Bristol, Van McCoy, Teena Marie, 'Angela Winbush, Jerry Butler, Louis Jordan, George Duke, Ray Parker Jr., Michael Henderson, Lionel Richie, Michael Jackson, Rick James and R. Kelly)