The world has become more centralized on doing things online since the pandemic stroke and it will probably continue with the manner post-pandemic. That means that almost everyone is online. If you have a business, you can now run it from your home without needing a physical store as long as your store has an online presence. It has also created a lot of online job opportunities that usually require no set qualifications. This means you can get more money without leaving the comfort of your house. Who would not want that?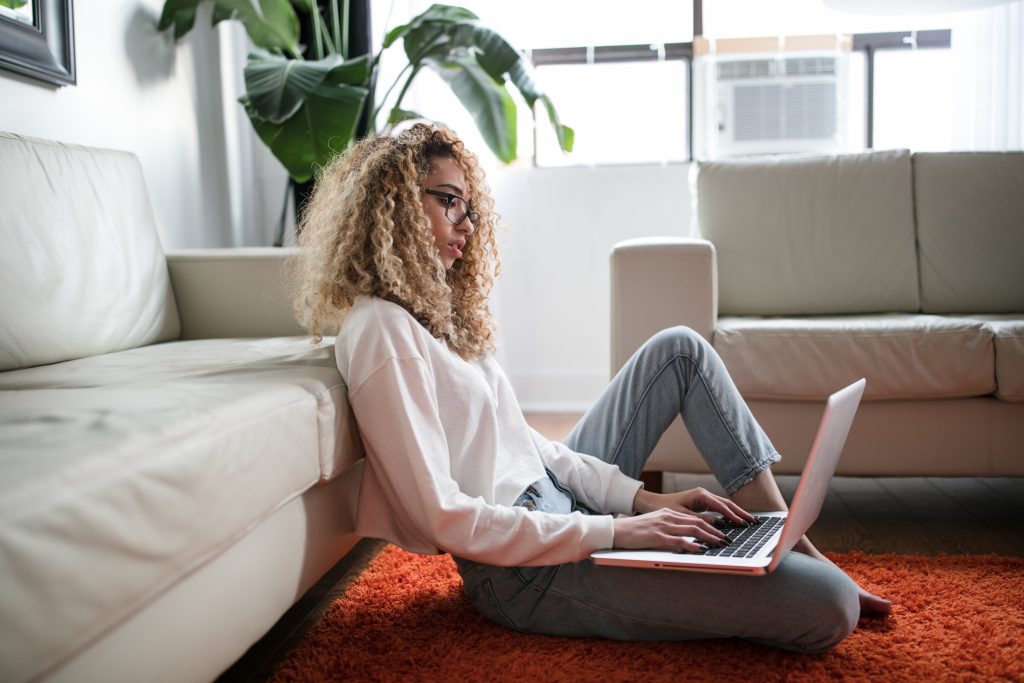 Below are some ways you can start making money online:
Testing websites/ apps
Before the launch of any website or even app to the world, they have to undergo testing to ascertain that they are secure and not prone to any bugs or viruses. The companies usually need testers and this is where you come in. All you need for this is a computer and a microphone. A microphone is a standard tool as the company usually needs to evaluate the experience of the user fully. For you to start, you just need to sign up on the website. Web Usability has great reviews for this and the process is so short. You then proceed to be given some training materials on how the software is to be used. Payment for this varies from company to company and can be a pound or even thirty-six pounds.
Dropshipping
This is the highest growing online business in the world. Dropshipping can be explained to be a situation where you sell to customers products but the suppliers of the products are the ones who store, package, and ship the products to the concerned customers. This is highly effective as you never have to encounter storage or even packaging costs.
Print on demand
This is almost like drop shipping. In this case, you are also exempted from carrying inventory or shipping products out yourself. However, there are two significant differences. The first being that print on demand allows you to add your brand labels on the packages which boost your brand recognition and the second being that considering shipping is quite costly, creating a sustainable business can be tricky unless one opts to charge higher prices on their commodities or increases the number of their products.
Becoming an influencer
Building your brand can help you make money easily online. Fun fact; Christiano Ronaldo earned a whopping $975,000 for each Instagram post he did that was sponsored in 2019 and he even became the most paid influencer. Those numbers are lucrative, I know. While that may seem like you need to be world-famous, even small influencers make a lot of money online. All you need is to have a healthy following with good engagement. With that you can start charging for sponsored posts, speaking gigs, you can even become a brand ambassador and eventually, you will be getting paid to simply make appearances at events.
Creating an online course
People are always on the hunt to acquire new skills every day. Sharing your knowledge on whatever you may good at for this reason is a great way to make money online. There are websites you can sell your course on such as Udemy or if you already have an audience then you can make your website. Entrepreneurs are known to earn as much as 5,000 dollars each month just with online courses. A tip if going into this line would be that you should try to create content that will solve some of the biggest world issues while simultaneously giving off positivity for people to rave about.
Freelancing
The freelancing job pool is never-ending. There are websites such as Fiverr, Upwork, and Freelancer where you can apply for online writing jobs. For you to be able to make a lot of money in this field, you should start building your portfolio. This involves doing some free work with reputable brands as you start so that you sharpen your skills and also gather a strong portfolio. You can then reach out to bigger brands and earn more money from them. Freelancing is all about numbers. The more you put yourself out there to many brands and clients, the more jobs you will get.
Sell some of your stuff
If you are desperate to make money on the spot, there is an option of selling some of your things. This does not mean junk like childhood stuffed animals and old CDs. It is 2021 and most people hardly know what CDs are. Instead of trying to sell such things, you can look into things you have and do not use anymore such as a dresser, shoe rack, an old phone that is still functional, your extra bed, a coffee table, and such. Furniture especially has a lot of markets considering it would be at a lower price than people would get it at the store yet still completely functional.
Start an online thrifting store
Thrifting is a trend at this point and what is the harm? You get to purchase unique clothes and accessories at extremely affordable prices yet they are second hand and also that means they do not get thrown out and ruin the environment. Starting an online thrifting store would be a game-changer if you are looking for a long-term source of money. You can advertise your store using your social media platforms, your friends, or even pay influencers to do so. Thrift stores have great success due to the affordability of their items.
Testing and reviewing brand products
Just like websites and apps, brand products also usually need to be tested before they can be launched in the public market. This mostly applies to toy, electrical, beauty, and food companies. You can venture into this by signing up with a market research firm. You will specify whether you are okay with doing the testing from your home, and fill other surveys to ascertain your qualification. Once approved, the brand will send products to you, get your feedback after an agreed period and you will get paid.
Online paying surveys
Firms always need to be in the know of their customers' opinions in regards to their products so that they can better their production methods as well as their marketing campaigns. Firms utilize online surveys to make the gathering of opinions easier. Once you get a site that is suitable for you, you then need to get sign up and get started. The payment usually varies from vouchers to cash. It is recommended that you sign up with a variety of sites to maximize your cash inflow.
In conclusion, making money from online sources is a great side hustle and if you succeed in whichever domain you decide to venture into, you can even leave your office job and fully work on your terms online. Be sure to try these ways out.