The number of success stories from black entrepreneurs in regards to their businesses is constantly on the increase, a positive remark considering the world is known to have a lot of racial discrimination. If you are a black entrepreneur seeking to invest in a business and would want to be certain that you will not be going downhill in terms of your business' success, then the following are businesses ventures that you should take into consideration: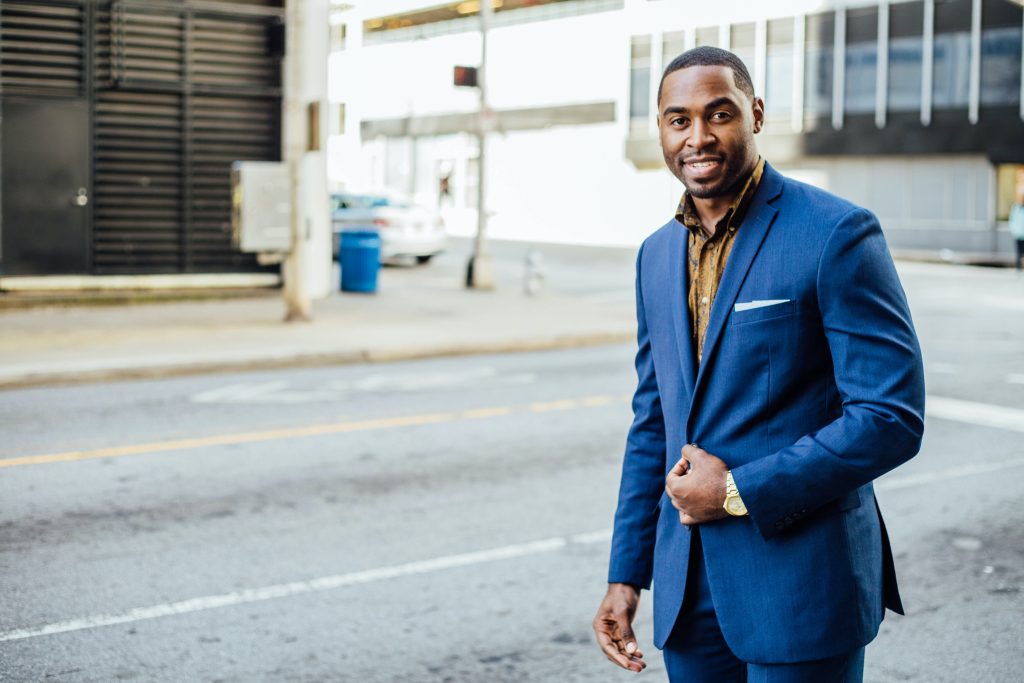 Auto repair
It is quite challenging taking a car to the car shop for simple repairs. Because the main reason people get cars is to be able to move from one place to another, taking your car to the repair shop rends you carless for a few hours or even days. This can be stressful as you have to spend more money on top of what you are using to fix your car for car rides to places as you wait for your car to get tended to. All of that inconvenience can be done away with by the use of a mobile auto repair service. This would mean from wherever the customer has the issue, your company would dispatch off a mechanic with the necessary tools to go get the work done without the person needing to come to your location. Services such as battery swaps, oil changes, repairing of headlights, fluid refills and much more can be done from as simple as a parking lot or even a driveway. Mobile auto repair is a highly successful business that one ought to look into. Black's auto service is an example of an auto repair shop in New Jersey that is black-owned and has been enjoying success for the past seven years since its birth.
Food trucks
The food truck industry is constantly growing. This can be attributed to the fact that the rent in major cities is constantly on the rise, therefore, making it challenging for startup food artisans to afford. The food trucks have provided the ultimate solution to that economic gap. One can start the business by simply parking your food truck at farmers' markets, the events that are usually in cities, or any place in your city that is known to have crowds. Black entrepreneurs have an automatic advantage in this business as they are known to have the best recipes of homemade meals in their families that are passed from generation to generation. Investing in the food truck business especially in the busy cities as a black entrepreneur is a sure bet for success. Diva Dawgs in Los Angeles is an example of a black-owned food truck that is the optimum of success in the industry.
Electronics repair
To say that the whole world currently is obsessed with all sorts of electronics would be a meager understatement. People across the globe spend almost all of the waking hours glued to some screen. The fact that there is such a wide tech addiction consequently means that if anything is to go wrong, people would want it fixed as soon as can be. For this reason, electronic repair businesses can easily be said to be one of the most successful businesses in the world. Venturing to this business would mean that you would be called to fix every broken iPhone screen, laptop issue, WiFi cards amongst others. Another beautiful advantage is that the electronic retailers, including the Apple stores, have been notorious for very long wait times for customers and you would therefore be fixing a market gap.
An e-commerce distribution platform for upcoming small businesses
Statically, the US alone has experienced a growth in eCommerce of roughly 450 billion since the year 2016. With Amazon being the lead e-commerce distributor, there is a need for more distributors who will pay closer attention to the needs of the small businesses and the startups too. Black entrepreneurs can answer this market gap and make it their goal to attract the small businesses, those of people of color as well who may not have as much money to use on the bigger distribution platforms. It has been noted that an increase in other distributors especially for small businesses is an extremely profitable business that is recommended in 2021.
Home improvement
The business of interior design is an industry that will always be lucrative in the market. If at all the idea of renovating dull spaces and homes into sophisticated ones appeals to you then the interior design would be the best business venture for you to invest in. There is constantly scarcity in terms of exceptional remodeling contractors and therefore putting your investment into exception experts would be worthwhile. Another advantage of this industry that there is no point in time where it becomes irrelevant. Whether someone does real estate and focuses on flipping houses then reselling, or someone is moving houses, or simply making improvements to their home spaces, interior design is always needed. It was said estimated that on home improvements alone, the homeowners in the US spend an outstanding 3,000 dollars each year.
Counseling
There is an increase in the demand for counselors as well as therapists which gives the business continued success. BLS stated that there has been an increaseof 41 percent in the need for family therapists as well as marriage counselors. Considering all the malicious acts that have been being done to black people in the world, more and more people black kids are needing counseling to handle their emotions efficiently. A black entrepreneur can buy shares in a counseling firm and be a shareholder which is highly profitable if they do not have a background in counseling.
Rental Vacation system
Airbnb! That is it in one word. The hospitality industry has been getting creative and also getting more and more profitable over the years. This success is mostly attributed to the fact that Airbnb's are preferred by tourists whether international or local because they are usually cheaper in comparison to hotels yet their services are just as good if not better than hotels. If you have a spare vacation property as a black entrepreneur, you can turn it into an asset. Also for the homeowners who are not in a position to manage their properties, they hire vacation rental systems for the management of their homes for the guests. The better a rental vacation system works, the more you will get households to be listed in your portfolio. This goes without saying that it is an effortless way to get into a business that is set to be successful.
Box services
Another venture for black entrepreneurs would be running box services. Boxing services are businesses that put together gift boxes for different occasions such as Christmas, birthdays, anniversaries, and many others. They mostly employ creativity and are usually extremely customizable to tailor the customers' exact needs. Beginning a boxing service would be very profitable and you have the option of creating monthly boxing services for different enterprises through the building of premium as well as non-premium services. The range of products that a box servicing industry can offer is very wide and dependent on the industry and people you are working with. They can include toys, beauty products, wines, gourmet foods among others. Ensuring the high quality of your creations is key to gain a competitive advantage in the market.
Gourmet Coffee
If having a coffee shop such as Starbucks has ever been your fancy, then you have a good shot at doing it. Studies show that the coffee intake in the US is continuously on the increase. Because of this, you are assured of a large and unwavering market even before you start your enterprise. All that you would need as a start-up then would be a good location. This should be a place that is accessible to foot traffic, vehicles as well as cyclists easily. This would make the flow into your business place easy for all the customers. Another factor of your success, which should go without say, is high-quality coffee. You would be at an advantage if you hire trained baristas. This is an assured business venture that is bound to be successful if you go into it. Urban Grind in Atlanta is a good example of a black-owned gourmet coffee that is at the top of successful businesses.
Bike Services
There is an increase in the number of people who are becoming health conscious as well as making shifts to their lifestyle. It can be seen all over the internet how people all over the world, especially in the countries that are developed, are embracing green alternatives for meat in their diets. On top of that, many people are embracing healthier options of transportation; cycling. Data collected from bikers has revealed that there has been an increase in the number of people using bikes to commute from 47 percent to an outstanding 73 percent within 10 years. In New York, the number of people who commute using bicycles is higher than those who have cars. For this reason, investing in a bike service would be the way to go for a black entrepreneur seeking success. There is an assured market in the industry and there is also a range of options you can pick from when it comes to bikes.; there are e-bikes as well as manually powered bikes.
There is a diverse selection of successful business ventures that are black-owned and fellow black entrepreneurs would thrive across a wide range of industries. If you are the entrepreneur in need of a venture to start, what is stopping you?