Black country music artists have been making waves in the scene for decades. Their influence can be heard throughout today's pop and country genres. In this article, we will be looking at 10 of the most revolutionary Black country singers and their incredible stories and powerful music.
Country music has always been about telling amazing stories. It's a genre with diehard fans from around the globe and has changed over the years. Many don't realize the impact and participation that Black people have in country music. Contributions from Black Country singers need to be noted.
For example, Ray Charles' Georgia On My Mind is one of the greatest country classics of all time and has been re-recorded several times. What we have seen in the media when it comes to country music has been limited to white participation but a growing number of black singers are getting more spotlight. Enjoy and comment if you like.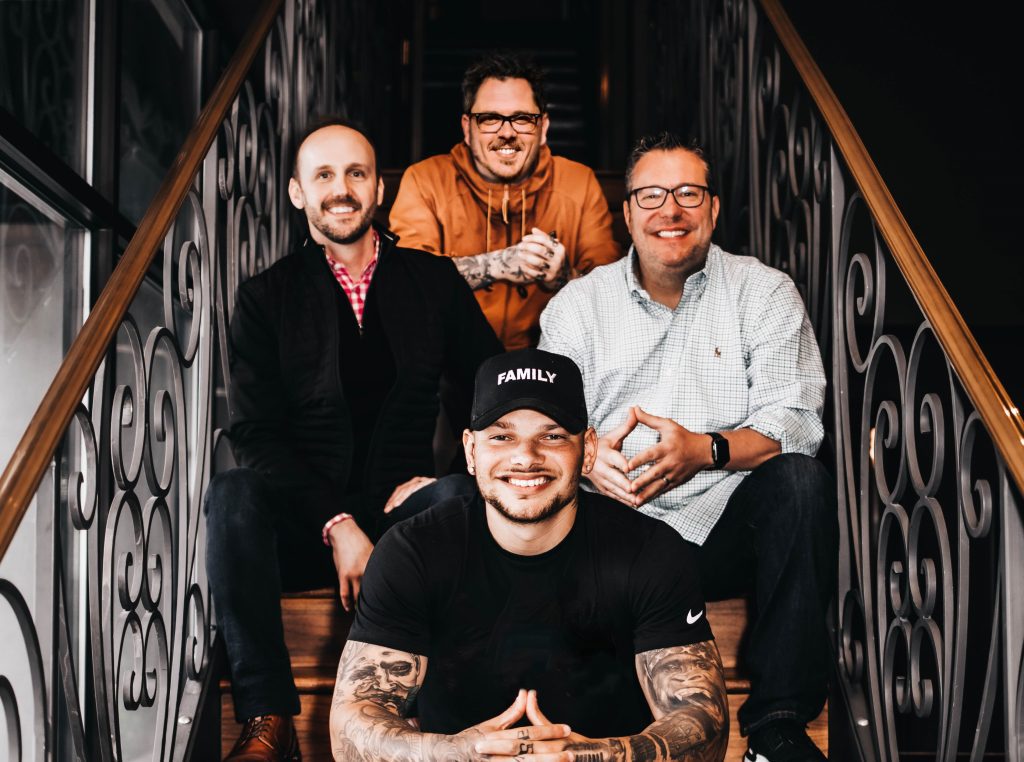 1. Charley Pride
Charley Frank Pride can easily be said to be one of the greatest black country singers and a pioneer in country music. He was born on the 18th of March 1934. He got his first guitar when he was 14 and taught himself how to play it. Although he had a love for music, he had always dreamt of becoming a professional player in baseball. Charley's dream came true quite soon for him as he signed his first contract in 1953 with the Boise Yankees.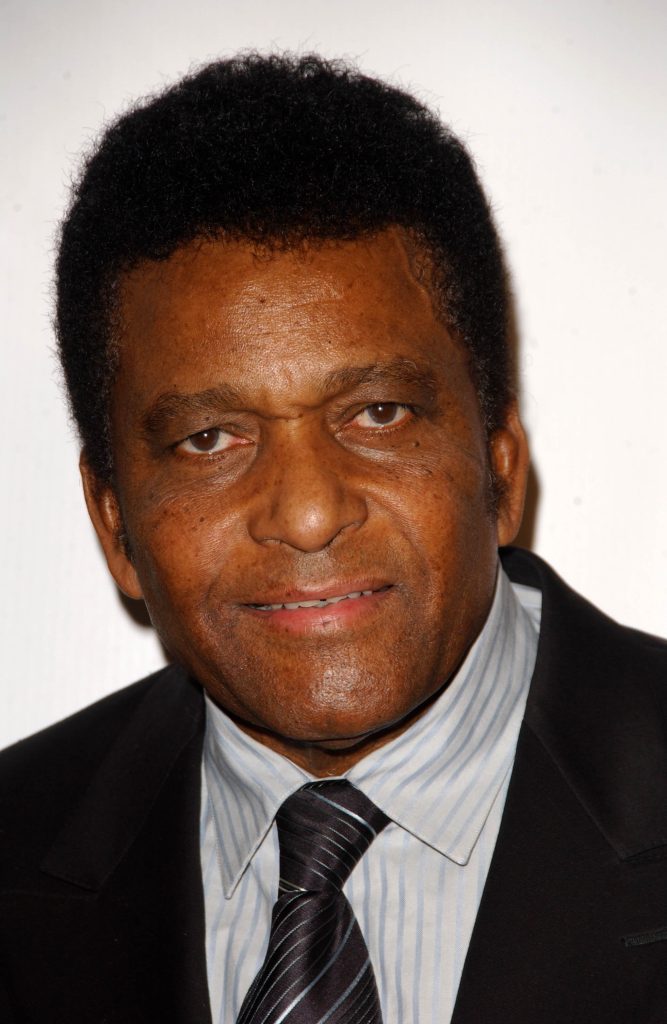 While still very active in baseball, Charley was being encouraged to consider joining the music field by other country stars such as Red Foley.
In 1958, he finally recorded some songs. He got a contract from Chet Atkins and that was his breaking point.
His first single, The Snakes Crawl at Night," was not a success. It was his third single, 'Just Between You and Me' that made it to number nine on the hot country charts. He faced a lot of racism all through this period.
The single brought so much success to him that it was nominated for a Grammy the next year. In the summer of 1966, he had his first show where there was a large turn-up and people did not know that he was black until he got onto the stage.
That show, however became the first of many more to the point where his race was just a minor issue.
Charley hit his peak between 1966 and 1987, where he had 52 of his singles make it to the top 10 hits charts. He also won an award for Entertainer of the year in 1971. He died on 12th December 2020 due to complications of COVID-19 at 86 years.
2. Darius Rucker
Born on 13th May 1966, Darius Carlos Rucker is an American songwriter and singer. In 1986, he founded a band with Mark Bryan in university (Hootie and Blowfish), and he was the lead vocalist.
The band released a total of five albums with Darius as a member. In 2002, he released an album but no single charted.
He later signed to Capitol Nashville and released an album in which the first single of it got it to first place on the charts of Hot Country since Charley Pride. He won the new artist award as the new black country singer in 2009.
His third album got to the first position on the Billboard charts for US country albums. His most recent album in 2017, got the 8th position on the top 200 US billboards and 2nd on the top country albums.
3. Kane Brown
Kane Allen Brown was born on 21st October 1993. He is a singer and also a songwriter. He first got into the limelight via social media. In 2015, he released Closer, his first EP, and soon after released another single in October 2015.
Kane signed with RCA Nashville in 2016 and at the end of that year, he released his first complete album which he named Kane Brown on 2nd December 2016. Again in 2017, Kane became the first artist who had a lot of his singles on all five charts of Billboard country. As a black country singer, his second album was released in 2018 and became the first position on the billboard 200
4. Aaron Neville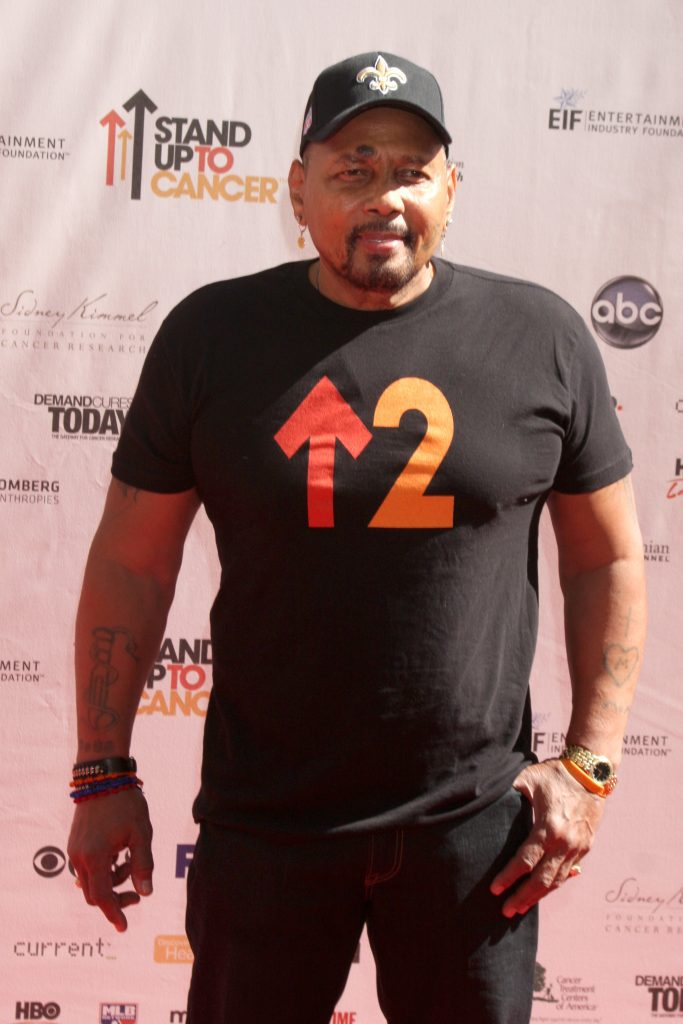 Neville is one of the most notable black country singers and was born on 24th January 1941. He has Caucasian and also Native American roots. He is an R & B and soul American musician and vocalist. Aaron released his first album in the late '60s.
He released on A&M Records, the Grand Tour which became a platinum-selling with the lead single as "Don't take away my heaven'. In total, Aaron has released four platinum albums and four singles among the top hits in the US.
This includes the three that made it to the first spot on the contemporary chart for adults on Billboard. The single Tell it like it is was in the first position for more than four weeks straight.
Neville has also recorded songs with his brothers, their name being The Neville Brothers. Neville at 80 years announced in May of 2021 that he had retired from doing tours but he may record some albums for him to perform on special occasions.
5. Ray Charles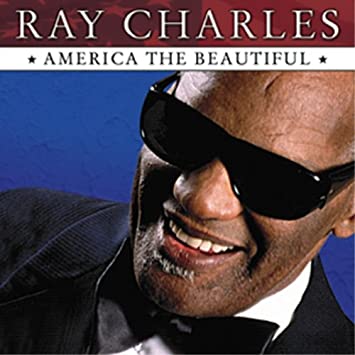 Legendary cross-genre including black country singer Ray Charles was born on 23rd September 1930. He was a composer, pianist, songwriter, and American singer. Due to glaucoma, he was blinded during his early life. He preferred being called 'brother Ray' among his friends.
In the 1950s, he pioneered soul through his combination of blues, jazz, rhythm, jazz, and gospel styles that he inculcated into the music he recorded for Atlantic. He became one of the first musicians to be granted by a mainstream record company artistic control despite being black.

Charles managed to have quite a number of his singles throughout his career reach the top 40 on various charts for Billboard.
Charles received the National Meds of Arts, the Kennedy Center Honors, and the Polar Music Prize. He also won a total of 17 Grammy Awards, five being posthumous. He died in 2004 due to liver failure complications.
6. Jimmie Allen
James Edward Allen is an American songwriter and black country singer. His first single in 2018 became the second most added song to the country music playlists on the radio. It was then made into a video.
He issued his debut album in 2018. He did a duet with Noah Cyrus in 2020 that was also included in his EP that was released on 10th July 2020. Allan became the first black performer (solo) to win the title of New Male Artist of the year at the ACM Awards.
7. Mickey Guyton
This female black country singer was born on 17th June 1983. Mickey is a black country singer whose material encompasses different elements of country-pop and contemporary country. The singer was raised in Texas. She then moved to Tennessee, where she signed a contract with Capitol Records. Her first debut was released in 2015, Unbreakable.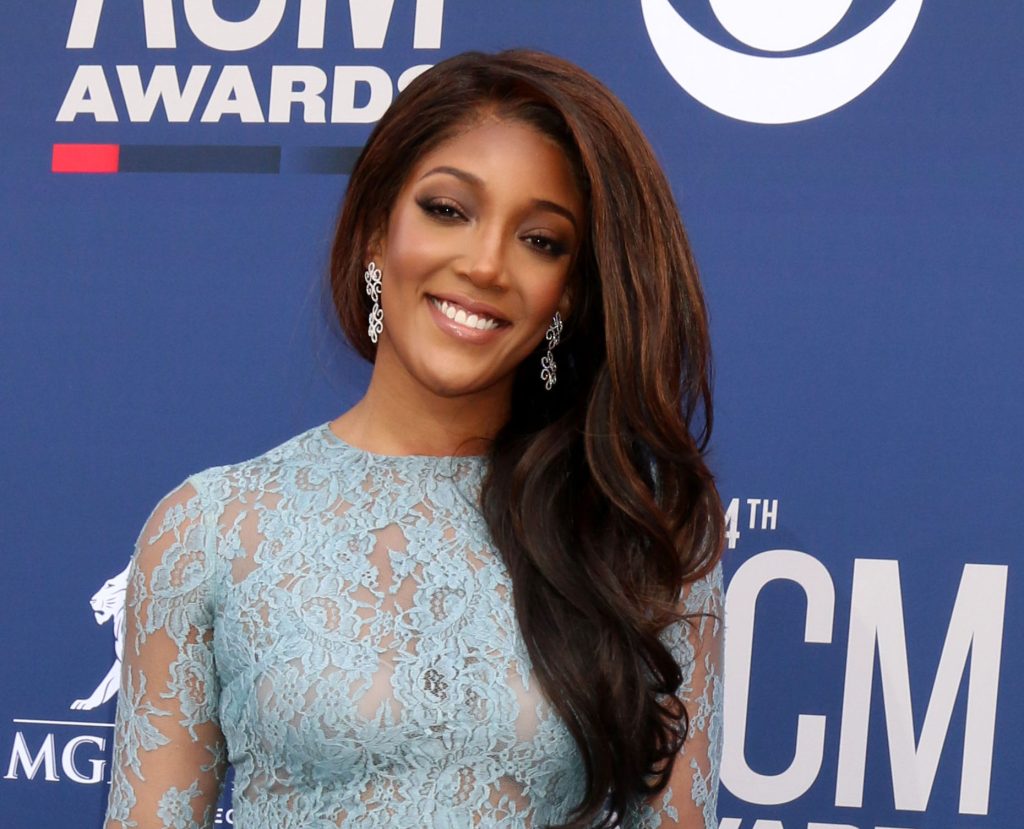 Her single 'better than you left me' managed to get to the top 40 in the country chart and that made her a nominee for the Academy of Music Awards in 2015. In 2020, she released another single 'black like me'.
The song speaks about her experience being a black woman in country music. The song aligned with the Floyd case and got so popular that she got a nomination for the Grammy awards. In May 2021, Mickey became the first country female and black artist to be featured as the singer of the national anthem on Memorial day. She announced that she would release her debut studio album in mid-2021.
8. Cowboy Troy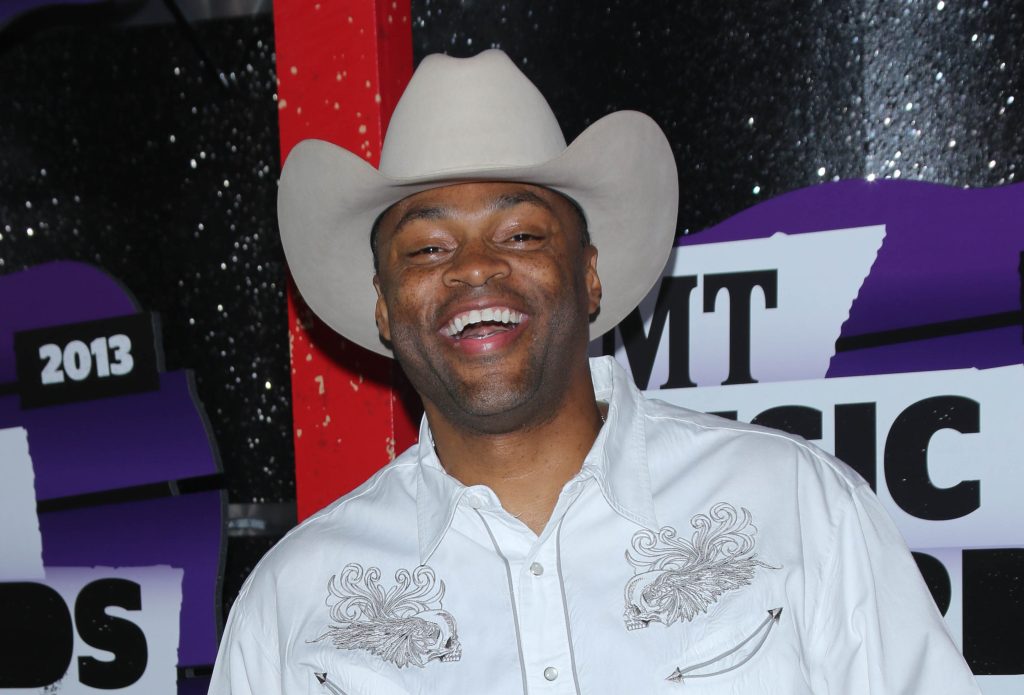 Troy Lee Coleman 3, another black country singer, was born on 18th December 1970. He is better known as Cowboy Troy. He is a songwriter, American country rap musician as well as one of the members of the MuzikMafia.
The MuzikMafia is a group of various country music songwriters and singers such as James Otto, Gretchen Wilson, and Big & Rich. Troy has released seven studio albums as well as one EP. On Warner Bros Records, he has three releases and has also managed to chart on the Billboard country singles charts twice.
9. Petrella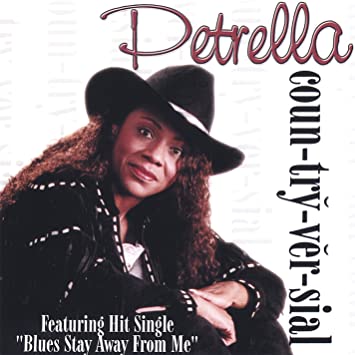 Petrella Ann Bonner bills herself as The first lady of country soul. The black country singer was born in 1947. She got her first record contract in 1988. However, it was not until 1991 that her single with yet another Record charted.
Petrella has managed to score herself the title of being not only a songwriter and singer but also a music producer as well as an actress. She has released seven studio albums and had several of her songs charted on the Top 100 Country Singles Chart. She toured the US and in 1994, got to be named the Songwriter of the year by the Songwriters Association of Tennessee.
10. Carl Ray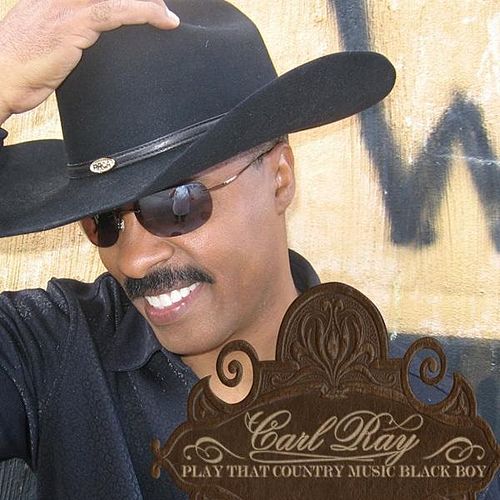 This black country singer was born and raised in Houston. Carl had a love for music and started writing his songs. Johnny Nash discovered him. That is when Carl began to develop a love for country music. His talent was noticed soon.
He has been invited to the biggest country music festival worldwide and interviewed by countless print media, including Billboard Magazine and Green Card Magazine from France. In 2020 Carl's single "I Stand with this country" was released in 2020 and got first place in Cash Box 2021.
11. Coffey Anderson
Coffey's Early life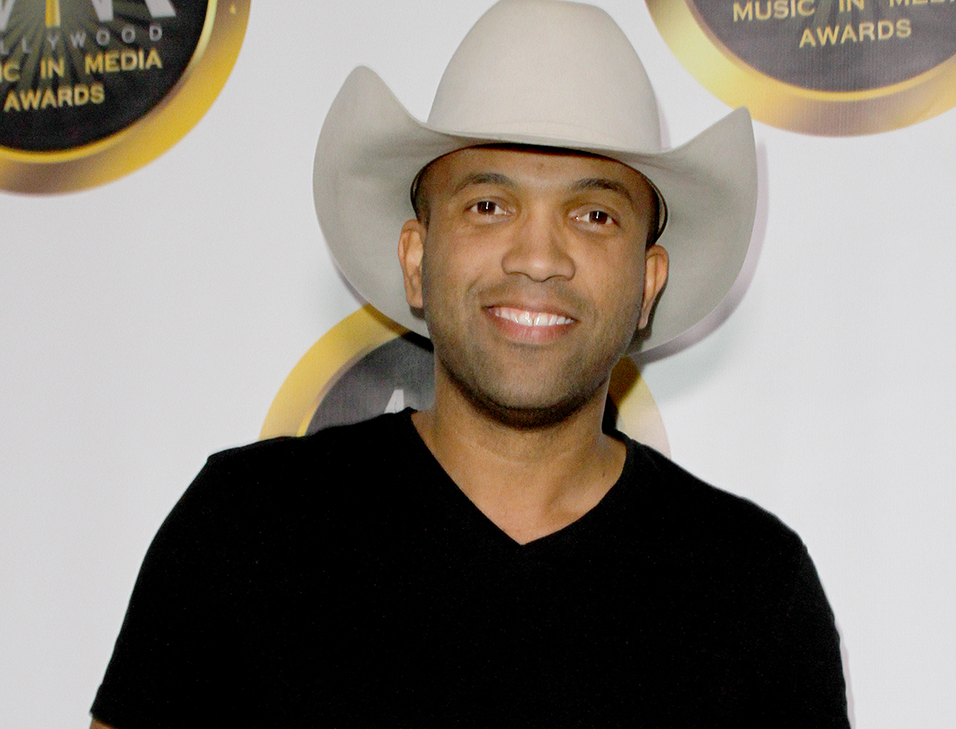 Famous black country singer Coffey Anderson was born on the 15th of December 1978 in Bangs, Texas, where he was also brought up. Coffey was born to a black mother and white father, making him biracial. During his early life, his mother worked as a teacher of English in a junior high school while his father's job was at the local jail.
Coffey attended Howard Payne University for his bachelor's, where he joined the school's yellow jackets basketball team between 1999 and 2002. He did well so well at basketball that he not only got chosen two seasons in a row to play for the state but was also crowned the MVP of his district. He got the MVP title before he joined the yellow jackets, which were his junior as well as senior years.
Coffey's Music career
Coffey's music journey began in university when he borrowed a guitar from his father for his girlfriend back then. He would sing in his dorm room after learning cords by himself, which would attract his fellow students.
Eventually, an opening came about of a band that had come to town. Coffey managed to get in but did not manage to get signed yet. He, therefore, decided to start his own YouTube channel to take his career into his own hands.
From his garage, Coffey would use his personality, music, and even comedy to gain followers, and he did indeed. Once his channel started taking off, Coffey then started the production of his albums which he would do videos for and edit them as well still in that same garage. That is how he was able to start booking his shows, right from his garage.
The 6'5 Southern man currently gets more than 790,000,000 views when Facebook and YouTube are combined. On Youtube alone, he has more than two hundred thousand subscribers, while on Instagram, he has more than one hundred and fifty-seven thousand followers.
He is also on Twitter, where he has more than thirty thousand followers, and he is still on Facebook, where he has more than six hundred thousand likes. What is probably the most outstanding fact about Coffey is that he has been able to sell more than seven hundred thousand downloads on iTunes without a record label, which simply makes him more unique. Coffey's last release got second place on the country's iTunes charts and reached the sixteenth position for Billboard music.
Coffey's other accomplishments
One of Coffey's videos went viral, and Netflix bought it off him, and a reality show came out of it. Coffee is on tour a lot which means he performs constantly, whether it is at the white house, or live on tv shows, or even for smaller events such as county fairs and shows that are faith-based.
It is fair to say that he is a catch in all markets as he is extremely down-to-earth while still having a very charismatic personality. Coffey is also an actor for channels such as Disney and Taco Bell.
When he is not doing entertainment-related affairs, Coffey partners with various charity organizations, such as the which foundation for military warriors in San Antonio called Keegan's Promise and also Leer Vineyards. Coffey is an all-rounded star who is still rising and deserves all the hype he gets.
There are so many more black country music singers who have made a name for themselves. It is a step in ending racism when the world accepts their music.