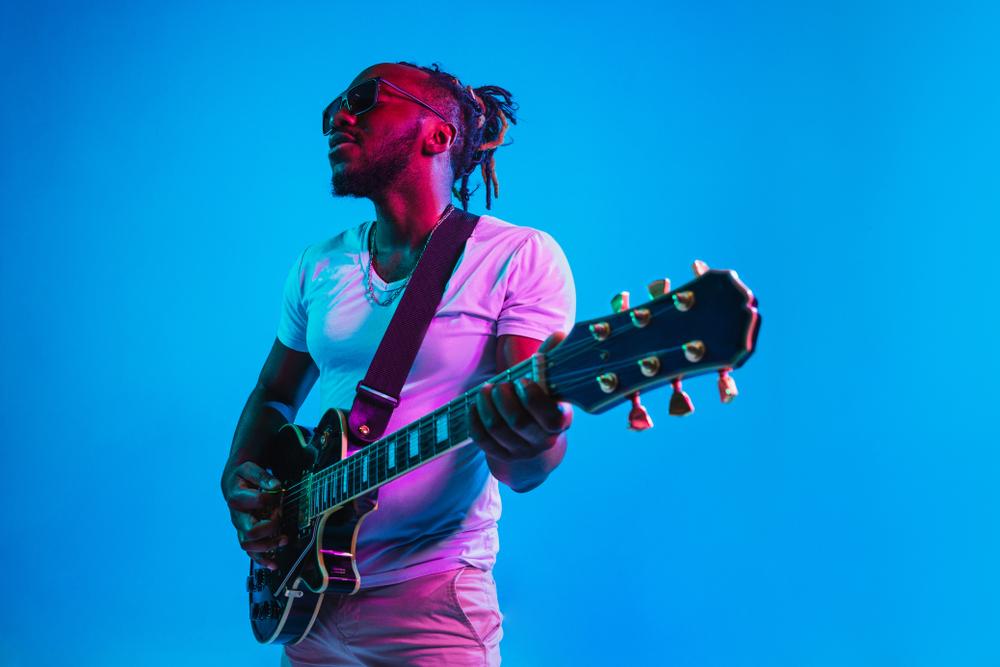 Below are ten of some of the greatest black YouTube musicians: In this current era where there are very many rising musicians, one would think that the music industry is oversaturated.
However, black musicians are continuously growing in terms of representation and that is very commendable. Musicians upload their songs onto various platforms such as Spotify, Amazon Music, Apple Music, and YouTube. While these musicians also enjoy major chart success they also have phenomenal Youtube success. Below are ten of some of the greatest black YouTube musicians:
Beyonce
Born on the 4th of September 1981, Beyonce is known to be a producer, songwriter, singer, and actress. As a child, she was involved in various dancing and singing competitions as she always had a passion for the music industry. Beyonce's climb to fame started in the 1990s with the girl group called Destiny's Child where she was the lead singer.
The group is known to be among the best-selling girl groups of all time. Her debut album in 2003 called Dangerously in love was able to have some of the singles make it to the US Billboard Hot 100.
The group disbanded in 2006 and Beyonce released her second album, B'Day, this same year. Two years later, she released her third album, I am Sasha Fierce which won her six grammy awards in 2010.
Since then, she has released more albums such as 4, Beyonce, Lemonade, and her latest release is Renaissance. Lemonade was the world's best-selling album in 2016 and remains to be the most acclaimed album of her career.
Beyonce has 25 million subscribers on YouTube with her videos getting millions of views. She has managed to sell more than 160 records worldwide and remains one of the best-selling recording artists in the world.
The Weeknd
Abel Makkonen Tesfaye, also known as the Weeknd was born on the 16th of February 1990. He began his career in 2009 by releasing music anonymously on YouTube. In 2011, he was a co-founder of a record label called XO and released various mixtapes such as Thursday, Echoes of Silence, and House of Balloons which got a lot of recognition.
He got signed to Republic Records and has since released albums such as Kiss Land, Beauty Behind the Madness, and Starboy which both won grammies for being the best urban contemporary albums and After Hours. With 29.4 million subscribers on YouTube and over 75 million records sold, it is not a wonder that he is one of the best-selling music artists in the world.
Drake
Born on the 24th of October 1986, Aubrey Drake Graham has become an important influential figure in contemporary music. He signed into Young Money Entertainment and released his first albums between 2010 and 2013 which were all successful.
In 2016, he released his fourth album, Views, which remained at the top of the Billboard 200 for 13 weeks. A record that had not been made by a male artist in more than a decade. He has also released an album in 2022, Honestly Nevermind. He is considered to be one of the highest-certified singles musicians in the U.S and has sold more than 170 million records with 26.9 million subscribers on YouTube.
Wiz Khalifa
Cameron Jibril Thomas or Wiz Khalifa was born on the 8th of September 1987. His first debut album was in 2006. He signed into Atlantic Records in 2010. He has had his singles top the Top 40 singles chart.
He has collaborated with various renowned artists and even released the soundtrack for Furious 7 which made it to the top of the Billboard Hot 100 for more than 12 weeks. With 26.5 million subscribers on YouTube, Wiz continues to be one of the greatest musicians in the industry.
Nicki Minaj
Onika Tanya Maraj-Petty or Nicki was born on the 8th of December 1982. She began getting recognition between 2007 and 2009 with her mixtapes. Her first album was released in 2010 and topped the Billboard 200 chart in America. Anaconda, which is a single from Pinkprint, became the first solo female rap music video to get a billion views on YouTube. With more than 100 million records sold and 24.7 million subscribers on YouTube, she remains to be one of the most influential rappers in the world.
Cardi B
Born on the 11th of October 1992, Cardi started making a name for herself on Instagram as well as Vine. She released her first album in 2018 and it got to first place on Billboard 200.
She became the only woman to win a Grammy Award for Best rap album as a solo artist. With 18.6 million subscribers on YouTube, she has also been recognized by Forbes to be one of the most influential female rappers of all time. Among the various record she holds are; being the female rapper with the highest number of singles on the Billboard Hot 100, and the female rapper holding the most diamond-certified songs.
Lil Nas X
Also known as Montero Lamar, Lil Nas X was born on the 9th of April 1999. His country-inspired rap single Old Town Road in 2019 rose him to fame and even got him diamond certified the same year.
The single spent 19 weeks on top of the U.S Billboard Hot 100. He has since released other debut albums and was nominated for various Grammies and was able to win two for the Best Music Video as well as the best Pop/Duo Performance. With 18.6 million subscribers on YouTube, Lil Nas continues to amaze the music industry.
Chris Brown
Born on the 5th of May 1989, Christopher Brown is known to be one of the most successful R&B singers of his generation. He released his debut studio album in 2005 which was certified triple platinum. He got another double platinum certification for his 2017 album, Heartbreak on a full moon. Having 23.6 million subscribers on YouTube and having sold more than 197 million records, he is one of the best-selling music artists in the whole world.
Kendrick Lamar
Born on the 17th of June 1987, Kendrik has been known to be one of the most influential rappers of his generation. His first release in 2010 got him recognition. All of his albums have been certified as platinum or higher and has managed to get 14 Grammy awards alongside many other awards.
Three of his studio albums were included in the list for Rolingstone of the 500 Greatest Albums of All Time in 2020. He has 11.4 million subscribers on YouTube and has sold more than 70 million records in the U.S alone.
Lil Wayne
Also known as Dwayne Michael Carter Jr., Lil Wayne was born on the 27th of September 1982. He started his career at the age of 12 when he got signed by Birdman.
His solo breakthrough was in 1999 with his debut album Tha Block Is Hot. Tha Carter 111 won the best rap album Grammy. He has since released several albums. He has won five Grammy Awards, 4 Billboard Music Awards, and 11 BET Awards among others. He has sold more than 120 million records worldwide and has 11.4 million subscribers on YouTube.