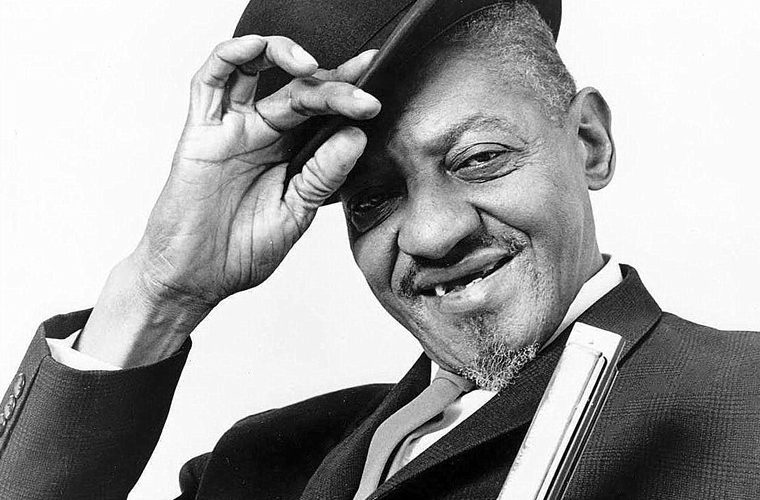 The harmonica is also called the mouth organ or the French harp, and it is known to be a free reed wind instrument that is used worldwide in various genres of music, such as country, blues, classical music, and jazz. Harmonicas were first produced in the 19th century, and they caught on quite fast due to just how complex they are and all the different tunes they can produce.
While it is possible for anyone to pick up the harmonica and produce some tune, over the years, there have been individuals who have stood out as masters of the instrument, such as the ones below:
Little Walter
Little Walter, born Marion Walter Jacobs, was born on the 1st of May 1930. He was known to be a singer, musician, songwriter, and extraordinary harmonica artist whose approach to playing the instrument has greatly shaped how the harmonica has been played and perceived over generations. He left home at the young age of 12 and played alongside bluesmen such as Honeyboy Edwards. He would hold a microphone alongside his harmonica while connected to a speaker because he did not want to be overshadowed by other instruments. Little Walter released his first recordings in 1947. 1952 marked the year when he had one of his songs hit the Billboard R&B chart. Between this year and 1958, Walters managed to have fourteen of his songs as top-ten hits on the Billboard chart. Walters was in various bands, either leading or as a member part eventually ended up giving up on being in a band and hired various instrument players when the need arose. His induction to the Rock and Roll Hall of Fame was in 2008, and he became the only artist to ever be inducted only as a harmonica player.
James Cotton
James Cotton was born in Tunica, Mississippi, on the first of July 1935. Cotton's career started in the 1950s when he released his first recordings under Sam Philip's direction. In 1955, Muddy Waters recruited him and he moved to Chicago to join Muddy's band as the band leader. He stayed with the band for ten years and then in 1965, created the Jimmy Cotton Blues Quartet. Otis Spann played the piano. James ended up forming his touring group that was full-time and had Mike Bloomfield produce his first full album. Cotton played harmonica in 1970 on the album Hard Again which became a Grammy Award-winning album in 1977. He died in March 2016.
Sony Boy Williamson
Sony Boy Williamson was a blues harmonica player born in 1912 and died in 1965. He was initially known as Aleck Miller before changing his name. Sony was a great harmonica player as well as a songwriter and singer. He had his first recording in 1951. Sony Boy toured Europe various times and recorded with various other musicians such as blues standard and Yardbirds. Because he adopted someone else's name, he is known to as Sony Boy Williamson 2.
Junior Wells
Junior Wells was born on the 9th of December 1934 in Memphis and died on the 15th of January 1998. In 1948, Junior moved with his mother to Chicago, where he started performing with the Aces. He made his first recordings in 1952. On one of his album's covers, Wells told the story of how he saw a harp at a pawn shop that he knew he had to get and after getting a job and being paid not enough money to get the harp, he still went and asked for the harp and took it without the owner's consent. He was taken to court and when the judge had him play, he gave him the money he had been short of and dismissed the case. Wells recorded with other famous musicians such as Earl Hooker and Muddy Waters.
Sonny Terry
Sonny Terry, also known as Saunders Terrell, was born on the 24th of October 1911 in Atlanta, Georgia. He was taught by his father how to play the blues harp growing up. When he was 16, he got injured and ended up becoming blind. This meant that he could not do farm work anymore and therefore had to resort to music to earn a living. Terry played alongside Brownie McGhee, and the duo recorded various songs together. In 1940, he recorded his very first commercials. Terry will always be remembered for his harmonica style, which was full of energy and included various hollers and vocal whoops and even, at times, had some imitations of fox hunts and trains.
DeFord Bailey
DeFord Bailey was born on the 14th of December 1899 in Tennessee and died on the 2nd of July 1982. Bailey contracted polio as a child, and while he was recovering, he learned how to play the harmonica. Bailey then moved in his late teenage years to Nashville, where he became an important contributor to the area's music industry as he was part of the first generation of entertainers who performed on live radio. He performed and toured with various other artists in the 1930s. He got fired and was no longer able to perform until 1974. His induction to the Country Music Hall of Fame was in 2005.
Billy Boy Arnold
Billy Boy Arnold was born in 1935 in Chicago. He learned how to play the harmonica as a child from his neighbor. His debut recording was in 1952. Bo Diddley, a street musician, and Billy Boy Arnold became a duo and recorded together. He has released various songs and albums throughout his entire life and even got nominated for a Blues Music award in 2014.
How he plays exhibits a more aggressive approach in comparison to other players and has the best timing when playing solos.
Stevie Wonder
Stevland Hardaway Morris, or simply Stevie Wonder, was born on the 13th of May 1950 and has become a pioneer across various music genres such as soul, pop, jazz, and even funk. Wonder was born blind but was a prodigy. At the young age of 11, he signed with the Tamla label and got the name little Stevie. Stevie was the youngest artist to ever have his single top the Billboard Hot 100. He was just thirteen years old when it happened. His career peaked in the 1970s, and was able to secure the title of being the only artist who ever won the Grammy Award for album of the year thrice consecutively. Stevie has won 245 Grammy Awards and remains one of the best-selling music artists of all time.
Big Mama Thornton
Big Mama Thornton was born in 1926 in Alabama. She got signed in 1952 and recorded 'Hound Dog', which was her biggest hit as it stayed on the first place Billboard R&B chart for seven weeks straight. She was one of the first female harmonica players on stage and broke down barriers for female musicians everywhere.
Phil Wiggins
Phil Wiggins was born in Washington, DC, on the 8th of May, 1954. In his teen years, he played at a festival with a street singer. He then became a duo with John Cephas, and together, they performed for thirty-two years. They received various awards together and even had a performance at the white house. Phil continues to teach in artists' workshops and also holds a role in the National Council for Traditional Arts.
Conclusion
The harmonica may not be the most popular musical instrument, but it is magical. The list of great masters of this art does not end here, as there are countless other great artists in the world. We can all agree, however, that those on this list deserve all the hype that has been given to them over the many years.