Just as much a consumers line up for the new Jordan's, people continue to line up to purchase the new iPhone. While some critics say, Apple hasn't been the same since the passing of Steve Jobs, others still marvel at the innovation or maybe just the master marketing behind introducing the new iPhone. Apple has now unveiled the iPhone 13 in a mini, standard, Pro, and Pro Max version. This phone is the new iteration in a long line of pocket computers we have all become obsessed with.

With that obsession, it is those new features that draw most consumers in. We are here to answer that age-old question, what is better about this phone than your current phone? Apple always tries to make upgrades that speak to the tech geek in all of us so let's see what they go in store for the iPhone fans this time around.
10: What's Your Favorite Hue?
The first thing to note about the iPhone 13 series of phones is the new colors. Apple decided to spice it up a bit this time around with a new shade of blue, red, starlight, a black color entitled midnight, and lastly, Apple welcomes pink into the family. Camron is probably somewhere smiling right now if he is an Apple lover given his affinity for the color pink.
9. Are You Camera Ready?
At first glance, one might notice the different shapes of the camera but It is more than about the shape. For years many said that Samsung has a better camera than the iPhone and for the most part, that holds true. Apple must have heard the criticism because they put more emphasis on the camera features. The super-wide-angle lens, which has a much wider aperture allows more light to pass through creating better night mode shots which have been a weakness of the iPhone for quite some time. The camera stabilization also allows for a better overall photo experience. There is also a feature called "Styles," which is like a filter effect on steroids.
8. Let's Make a Movie
There are already stories about people making films using iPhone cameras only. Creators who have an eye for film will love the new Cinematic Mode feature on the phone. This feature creates automatic depth effects and focus transitions that you can find in real movies. This depth effect can also be manually adjusted after the video is recorded.
7. Keep Going and Going
You ever witnessed the panic of someone whose phone is about to die? With the iPhone 13 that may be few and far between going forward because the battery life is about 2.5 hours longer than the iPhone 12.
6. Trust the Process
Maybe the title of this features is deceiving but the iPhone 13 features the A15 Bionic Chip as opposed to the A14 Bionic Chip what was part of the iPhone 12. This allows for 20% faster processing.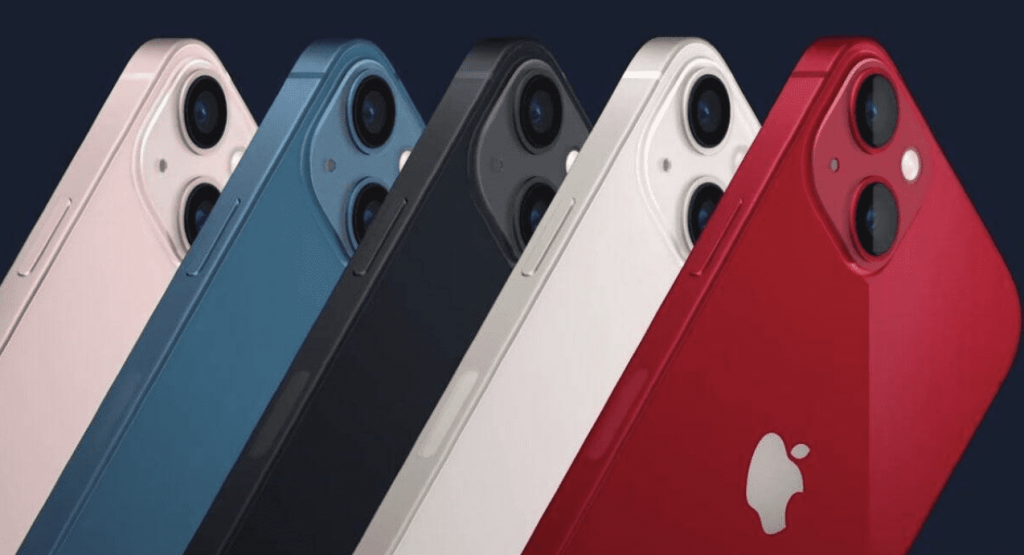 5. More in Store
If you are a person who likes to take a ton of pictures or store large music files, this. is the phone for you. The base package storage on the iPhone 13 is 128GB which is double the storage size of it's predecessor.
4. Bands Will Make Her Dance
For all you 5G fanatics, you will be happy to know that Apple added more bands of 5G. All that means is that your phone will be faster in more places and certain areas where 5G wasn't available before. If that doesn't make you want to dance and rejoice, I don't what will.
3. Cracks Are Wack
If you have ever broken or cracked the screen on your iPhone, you already know the agony of that feeling. Apparently, Apple worked on the durability of the phone by implementing a more accident resistant, ceramic shield. The shield is also highly water resistant.
2. Keep it Pro-Fessional
Now if you are into a bigger display because you are a professional gamer, editor, or even a film critic, the 13 Pro features a Super Retina XDR display with ProMotion. This makes for easier viewing and swiping.
1. Still Going
Last but not least, if you really need the big display screen and want to experience the longest battery life ever for an iPhone, then you want to check out the iPhone 13 Max Pro. It literally goes all day on a single charge.