Pandemic aside, international travel has never been easier and more affordable.
I would have never been able to take on the mission of traveling to every country in the world without the tools and tips below.
You may already be hip to some of these, but hopefully at least a couple are new ammo you can add to your arsenal. Let's see the world and save you some money!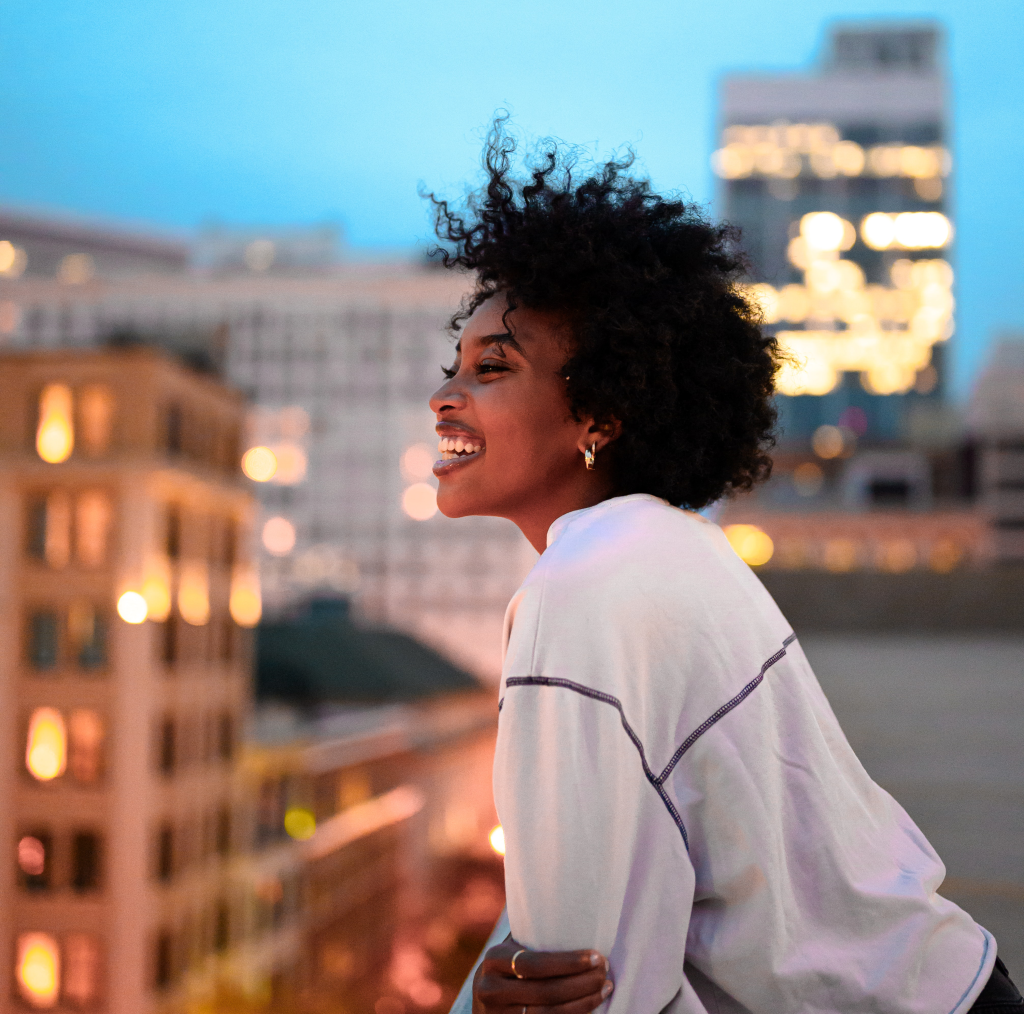 1. Shop Smart with Google Flights
Google Flights has become a game-changer for both routing and budgeting trips. It's a one-stop-shop that will show you just about every airline, flight and route in the entire world.
A Godsend when it comes to planning flights, the website features some phenomenal tools to help you save money, including informing you when the price of tickets on your current search is low, average, or high. You can even set custom alerts to be notified when a specific ticket price drops to a certain level.
Check out the "explore" option where you can view a map of the world with corresponding prices to destinations – all spread out on one screen with handy price-icons "pinned" to the map.

This is so much easier than dealing with the hassle of going back and forth to input each destination into a dozen different airlines' search boxes. The world is literally your oyster with Google flights.
2. Budget Airlines
So you've heard of Spirit and Frontier, but do you know about Ryan Air (UK), Wingo (Colombia) or Scoot (Singapore)?

I just now searched for a non-stop flight from Rome to Sofia (Bulgaria) and found a ten-dollar flight on Ryan Air. Incredible!

There are dozens of low-cost carriers all over the world, making getting connected to (and in) far-away places easier and cheaper than ever.
Expert tip: The best way to play this game is to make sure you avoid all the "extras," like seat selection and baggage.

Start ticking those boxes and your checkout price can easily creep up to something that looks an awful lot like full fare, and that certainly defeats the purpose.

The one thing I do recommend splurging on—at least for longer flights—is the "big seat" on Spirit Airlines.
Not too long ago, I grabbed a Spirt flight from Ft. Lauderdale to Medellin and rode the "big seat." It was almost as good as business class on a regular carrier.
3. Secure the Bag(gage)
We just talked about avoiding all those extra fees when booking your airline ticket, and baggage is worst offender. Stop checking bags!
Many years ago, I suddenly became liberated when I resolved to never, ever check luggage again, sticking to carry-ons only.
Not only does this save you money (thousands over time!), but it is so freeing to be able to land in a new destination and simply pass up hundreds of fellow passengers, all lingering around the luggage carousel that hasn't even started! I'm already in a cab, speeding to that beach chair my piña colada, while those folks are still huddled around a crowded conveyor belt.

Not to mention, this takes away any stress of "lost luggage" or valuables that can have a habit of growing legs.

Packing light is definitely a special art and science – but try it! After all, think about all those times you came home from vacation and unpacked clothes you never even wore!
4. Hostels

A hostel isn't everyone's thing (full disclosure, it ain't mine!), but the growing popularity and availability of these shared dormitories give the ballin'-on-a-budget traveler just that many more choices.

I have many friends that have enjoyed staying at hostels and some who would not have been able to afford the luxury of traveling at all without that option.
5. Couch Surfing Safari
Said Mr. Couch Surfing to Mr. Hostel, "Hold my beer!"
Imagine the thought of showing up in a foreign city and sleeping on a stranger's couch. Why would anyone ever want to do that? Two words: It's free. Couch Surfing is a social network of travelers and hosts who both offer their couches and sleep on others.'

Referred to as a "hospitality exchange service," members can request lodging publicly or directly from other members, post reviews, "hang out" with other members or join and create events.

One more disclosure: I've never "Coach-Surfed" nor have the desire to, but if it's the choice between being able to see Paris once in your life or miss it, why not?
6. Ride Sharing is Caring
Ridesharing is no doubt the most useful invention for travelers over the last ten years, making transportation in most foreign countries exponentially less stressful and more affordable all at once.
Show me a world traveler and I'll show you someone who's been taken advantage of by a dishonest cabbie.
Factor in the language barrier and rideshare apps are nothing but a Godsend for anyone visiting a place where they don't speak the language: Just pop the destination address into your app and there's no conversation needed and definitely no room for any funny business.

Do some research before your next trip abroad, as Uber is not available everywhere. For example, I've used Careem in Pakistan and Grab in The Philippines. They both worked great!
7. When in Roam – Communication While Abroad
It can be expensive to use your phone while in another country. While some carriers have reasonable travel plans (I sometimes activate Verizon's ten-dollar-a-day TravelPass), nothing beats "free."
To save that money, simply keep your mobile phone in airplane mode and use WiFi to communicate.
If you find yourself on the streets exploring and suddenly need a signal, just pop into a coffee shop or restaurant and use their WiFi.

Not having constant access to a signal also helps social media addicts (guilty!) unplug and actually enjoy the surroundings. After all, if you want to stare at your screen, why even leave the house?
Expert tip: Download the maps.me app, an offline GPS service you can use without a cell signal.
Just make sure to download the particular map(s) you need while you do have service. Then, you can pop your phone into airplane mode and hit the road without fear of getting lost without a map. Maps. It has changed the game for me.
8. YouTube Tour Guides
I'm all for supporting the local tour guide economy when I visit new places, but I often just want to explore on my own.
In addition, hiring a guide every day can deplete your budget quickly. Luckily, there are thousands of tour guides (pro and amateur) already on YouTube, whose videos can give you a preview and free "look around" in just about every destination in the world.
From the souks of Marrakesh to the labyrinths of Babylon, chances are, someone has been there and filmed it.
9. Takin' Care of Business
If you're able to write off your trip(s) at tax time, do it!

Definitely advise a licensed accountant before you deduct that flight you took to Berlin to sample steins at Oktoberberfest – saving a few bucks isn't worth going to jail for tax fraud.

But ask yourself, is there a way to combine work with travel, to be able to score some business deductions? In my case, I am a travel blogger, so yes, I'm traveling for work.

I also visit clients on most of my trips, so if were ever audited, I'd have lots of proof that this was indeed a "work" trip. Come up with a plan, check with your accountant, and then, get to "business!"
10. Let Someone Else Pay for Your Airfare
No, not a sugar daddy – I'm talking about a bank…or multiple banks. Most of my overseas airlines tickets—in business class, mind you—are compliments of the credit card companies.

I sign up for cards that offer obscene amounts of airline miles as a welcome bonus.
Usually a minimum spend is required, but it's money that I would spend anyway. I'm often raking in 40-, 50-, sometimes even 100,000 miles-plus each time I sign up and use a new credit card, for purchases I already planned to make anyway.

Over time, I've racked up over two million miles in sign-up bonuses alone. These credit card welcome bonuses are, without a doubt, the fastest way to stack up a ton of miles super-quick.
A big winner right now, is the Chase Sapphire Preferred, with a whopping 100,000-mile sign-up bonus when you're approved and complete the minimum spend. Here's the link for more info and to sign up.
An important rule of thumb if you decide to play this game: Make sure you're able to pay off your full balance every month, no exceptions. You only come out on top if you're paying zero interest.
Once you're paying that sky-high interest on a credit card, those miles are now costing you. Also, make sure that minimum qualifying spend is an amount of money you'd spend anyway – do not go into debt chasing miles.
Bonus: Loyalty Make sure you're getting points for every flight you take and every room you sleep in. Sign up for each airline and hotel's loyalty program before you book to make sure you're earning points.
A hotel or flight booked without signing in to their rewards program is a missed opportunity. Also, if you're able to stay loyal to one airline and/or hotel group, you'll be able to maximize your point-earning potential.
Take some time to go over the major hotel brands (IHG, Marriott, Wyndham, Hyatt, etc.) Enroll in all of their programs and try to stick to one when you travel. I use Marriott, which allows me to roll my points into Delta Skymiles.
Finally, I implore you not to use third-party websites for booking air travel. Sure, you might save ten bucks using Chuck's Cheapo Flights, but if you ever need customer service, it will almost always be a nightmare.
Always book with the airline direct!
About The Author: Randy "R Dub!" Williams is a world traveler who is currently on a mission to visit all 193 countries on the planet. As of this publication, he's been to 165 nations.
Williams is the creator and host of the internationally syndicated Sunday Night Slow Jams program, which airs on over 200 radio stations in 17 countries. You may visit Randy's travel blog here: www.ramblinrandy.com And you can listen to his radio show here: www.slowjams.com