Long Live the King! That is unless you're King Von (born Dayvon Daquan Bennett) and your kingdom was Chicago.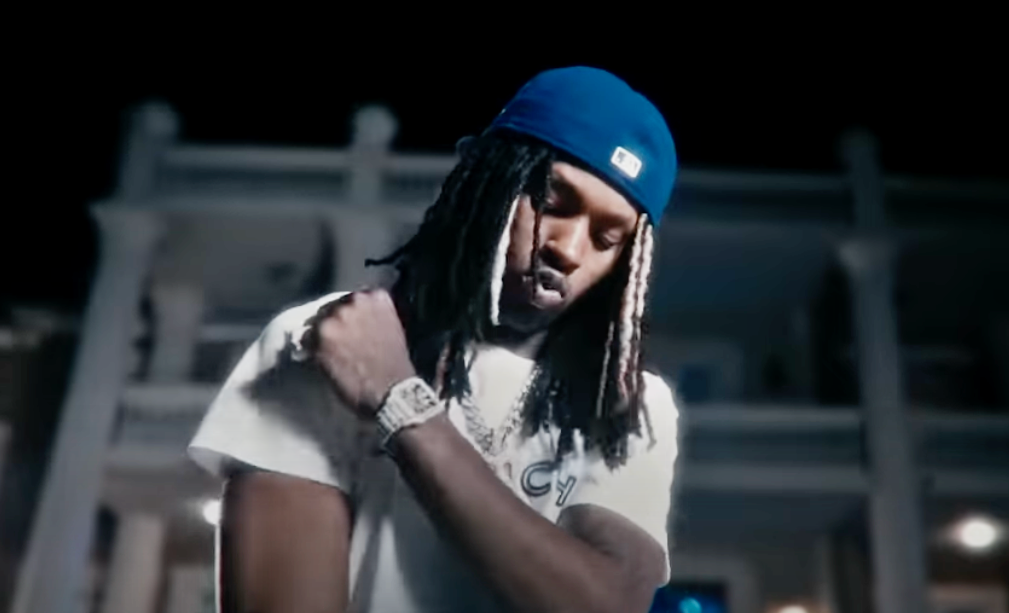 Less than a year after the rapper/songwriter was felled by a hail of bullets his legacy went to a public vote of talent or personality.
Should we remember King Von for if we do will we glorify him?
When an artist painted a mural of Von across from O Block, the local name for Parkway Garden Homes, the low rent complex in Chicago where Von resided it divided the community the moment it was completed on August 5th, several days before what would have been Von's 27th birthday.
It depicts him sitting in a turned around chair in a classroom with a smile on his face and an O Block chain around his neck. Local residences were split on if the work of art was pro-gang or pro-Von. In the end the police asked the artist to remove the mural.
Von's story began when he was born in Chicago, Illinois on August 9, 1994, as hip hop was exploding and so was the town.
His life mirrored those violent, disruptive times. His father, Walter E. Bennett, alias Ada Park Silk, was in and out of his life, because Ada was in and out of jail.
When he was shot and killed when Von was age 11, all he left his son was six half-siblings. This left the child rearing to his mother, Taesha, who raised him along with the three siblings she provided him.
Von followed in his father's footsteps at age 16 when he went to jail for the first time. At the age of 18, he was arrested and booked in Cook County jail for unlawful possession of a firearm.
When he was 19, he was arrested in July of 2014 and charged in the fatal May 2014 shooting of Malcolm Stuckey.
Two other men were injured in that shooting incident and Von faced 1 count of murder and two counts of attempted murder. All charges were dropped after witnesses failed to testify.
Von tried to steer clear of a long rap sheet and steered his course towards another kind of rap. He took to spitting lyrics with Lil Durk, who signed Von to his label, Only the Family in 2018. That same year Von released his breakout single, "Crazy Story" on December 6, 2018.
Two more followed: "Crazy Story 2.0" with Lil Durk dropped in May of 2019 and "Crazy Story Pt. 3" was released on September 13, 2019.
So, it was evident Von had talent, but it was his personality off stage that left many recoiling in disgust and putting the work on th back burner to the antics.
In June of 2019, Von and Lil Durk were arrested in connection with the February 5th shooting of a man outside of a drive-in in Atlanta.
They made an appearance before a judge in Fulton County where prosecutors claimed Von and Lil Durk robbed and shot the victim.
They spent weeks in jail before being released on bonds – $250,000 for King Von and $300,000 for Lil Durk. It was an inconvenience, but it didn't derail the fast-moving train.
On July 9, 2019, King Von and Lil Durk released their single, "Like That". Von then released his single, "What it Like" on September 2, 2019.
Then he released his 15-track mixtape "Grandson Vol. 1" on September 19th. It debuted at #27 on the Hip-Hop/ R&B album charts. Von released his single, "2 A.M." on November 16th and on November 29, 2019, the King dropped his single featuring YNW Melly, "Rolling" along with the music video.
2020 started off as a good year for King Von. On January 10th, Sada Baby, the rapper form Detroit, released his single "Pressin" featuring king Von. On February 21st, Von released "Take Her to the O" and scored one of his biggest hits.
March 6, 2020, saw the release of Von's mixtape, "Levon James" featuring G Herbo, Tee Grizzley, NLE Choppa, YNW Melly and Lil Durk. On April 29th, Von released his single "Grandson for President" (in reference to the 2019 Valentine's Day music video release, "Grandson" from his girlfriend, Asian Doll, in which Von appeared) and had another hit on his hands.
Von dropped a music video from "Levon James" from the tune "Broke Opps". Then released the single, "Why he Told" on July 27, 2020.
"All These Niggas" was next with over 21 million views on YouTube. This was followed up by another hit single, "How it Go" on August 26th and his album "Welcome to the O'Block" was released on October 30, 2020.
Unfortunately, 2020 didn't end as well. Around 2:15 a.m. on November 6th, a fight broke out between King Von's crew and Quando Rondo's boys outside of a nightclub in Atlanta.
Gunfire followed, King Von was shot multiple times and was transported to the hospital where he was pronounced dead later that day.
Three people were killed that night. Four were wounded. One of them was Timothy Leeks, age 22, also known as Lul Timm and identified as the killer of King Von. Quando Rondo steadfastly claims that he and his crew were acting in self defense on the night of the shooting.
Rondo said he was napping in a car outside of the club when he suddenly woke up to see King Von and his crew angrily approaching him.
Video footage confirms this version as it shows Von throwing punches at Rondo's crew before the shooting started. Footage also shows Rondo helping Lul Timm get to the hospital.
Quando's first public acknowledgment of the incident was weeks later. That's when he released his song, "End of Story", putting a finale to Von's Crazy Story trilogy.
In the song, Rondo describes the shooting and his involvement. He also said it was not a diss tune and has stuck by Leeks throughout the ordeal.
King Von was 26 years old when he died. He weighed 154 pounds and stood 5' 10". He had 2 kids and a net worth of $750,000.
In July 2021, documents were released by the Chicago Police Department stating King Von shot and killed Gangster Disciples member, Gakirah "K.I." Barnes in 2014.
The King is Dead!