Shawn Corey Carter aka Jay-Z admittedly started his career on the riskier side of the road as a drug dealer in NYC yet he is the quintessential tale of the rags to riches story getting out of the streets and into the boardroom just in time.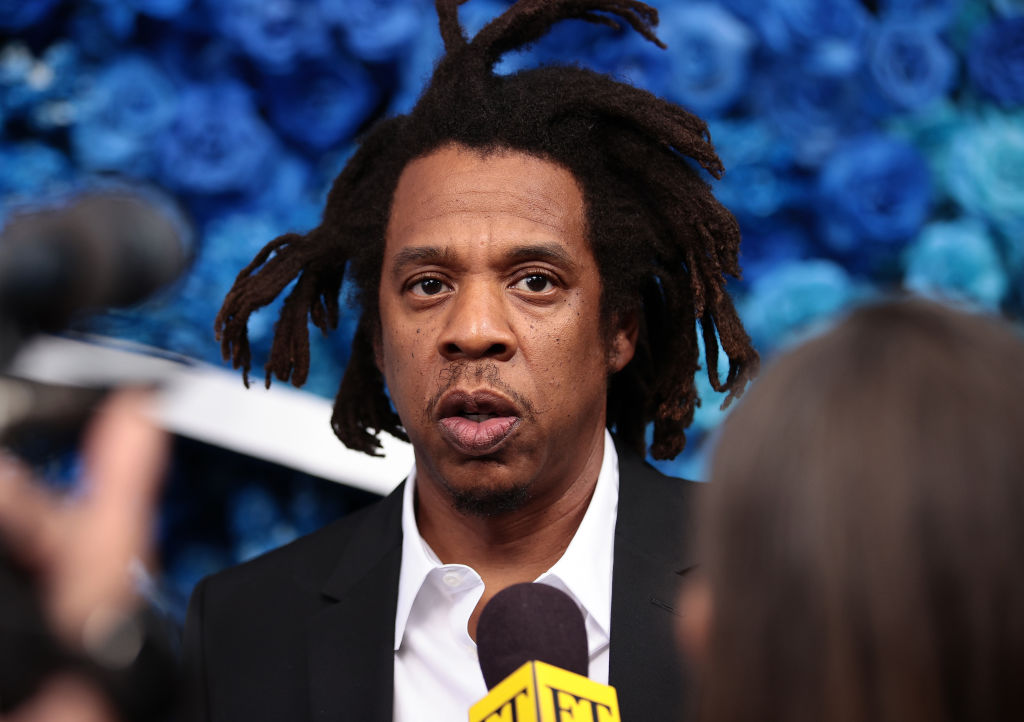 It's no secret that the concepts of the drug dealer occupation mimic most legitimate entrepreneurial businesses. It boils down to supply and demand and if you have a product that people want … they will come and you will make money.
Ironically, we are seeing marijuana/cannabis that black men have sold on the streets land them in prison for decades which is now becoming legal in many states.
In 2019, Jay-Z and Meek Mill pledged 50 million to help black prisoners who are often caught up in the system with no way out.
Today, new laws are allowing Canibus sellers to net millions which include many celebrities like Jay-Z … legally. The issue was never selling illegal drugs as much as it was taxation.

Jay-Z has his own high-end brand of cannabis called Monogram, thus bringing him full circle to where he essentially started.
It's common knowledge that most people who deal drugs will end up one of two positions, dead or in jail and Jay-Z must have had an epiphany just in time.
He escaped the throes of the brutal Marcy projects and started his music career with Damon "Dame" Dash and Kareem "Biggs" Burke their brand Roc-A-Fella Records in conjunction with Russell Simmons' Def Jam as the distributor. In essence, Jay Z has been an entrepreneur since day one.
In recent years on a cameo on his 4:44 album, Jay-Z's mother Gloria Carter came out as a lesbian who denied herself love and relationships for decades to protect her children in the projects from harm.
Jay-Z admitted he was heartbroken over his mother's necessary sacrifice. The black community, especially the poor black community, is outrageously homophobic.
Jay-Z began his ascension and eventual dominance in the music industry after he and his partners started Roc-A-Fella. The label was in the news recently when Jay-Z's former partner tried to sell property from Roc-A-Fella as an NFT and Jay-Z had his lawyers put a halt to the transaction.
in 1996 Jay-Z released his debut album, Reasonable Doubt.
He followed that up with 12 other LPs (listed below) and a slate of business ventures including an assigned stint by Antonio "LA" Reid as the President of Def Jam records to solidify his influence and impact on hip hop community worldwide.
To date, Jay Z has sold over 50 million albums and 75 million singles. 
Born in Brooklyn New York is currently 51 years old. Besides being married to another superstar, Beyonce, some consider his biggest success to be the mega-album, Vol.2 Hard Knock Life whereas others point to the time he sold majority stakes in Tidal to Square for millions. 
He also has a management company Roc Nation which handles Drake and many other major celebrities along with countless other ventures. This industry giant has amassed 23 Grammys with 80 noms for his troubles and he has a net worth of $1.4 Billion. 
Jay-Z Albums
| | | |
| --- | --- | --- |
| 1996 | Reasonable Doubt | Roc-A-Fella |
| 1997 | In My Lifetime, Vol. 1 | Roc-A-Fella |
| 1998 | Vol. 2… Hard Knock Life | Roc-A-Fella |
| 1999 | Vol. 3… Life and Times of Shawn Carter | Def Jam / RAL (Rush Associated Labels) / Roc-A-Fella |
| 2000 | The Dynasty: Roc la Familia | Roc-A-Fella |
| 2001 | The Blueprint | Roc-A-Fella |
| 2001 | Unplugged | Roc-A-Fella |
| 2002 | The Best of Both Worlds | Def Jam |
| 2002 | The Blueprint²: The Gift & the Curse | Roc-A-Fella |
| 2003 | The Blueprint 2.1 | Roc-A-Fella |
| 2003 | The Black Album | Roc-A-Fella |
| 2004 | Unfinished Business | Def Jam |
| 2004 | Collision Course | Warner Bros. |
| 2006 | Kingdom Come | Roc-A-Fella |
| 2007 | American Gangster | Roc-A-Fella |
| 2009 | The Blueprint 3 | Roc Nation |
| 2011 | Watch the Throne | Roc-A-Fella |
| 2013 | Magna Carta… Holy Grail | Roc Nation |
| 2017 | 4:44 | Jay-Z / Roc Nation |