In the music industry, many great R&B songs have been passed over for being selected as singles for many reasons.  
Throughout the history of R&B music, there have been countless instances where exceptional songs were overshadowed, overlooked, or dismissed as potential hit singles. Despite the undeniable talent of the artists and the infectious nature of the tracks, these songs were never given a chance to dominate the airwaves and reach their full potential.
In this article, we will explore ten such songs that fell victim to the unpredictable nature of the music industry. From the soulful tunes of the Commodores and Chaka Khan to the captivating melodies of Janet Jackson and Aaliyah, we will examine the circumstances that prevented these songs from ascending to the top of the charts.
Join us as we uncover the stories of these forgotten R&B singles and appreciate the artistry that deserved a brighter spotlight. Here, A. Scott Galloway gives his take on these great classics that had the potential to be bigger songs.
"Say Yeah" – Commodores (Motown – 1978)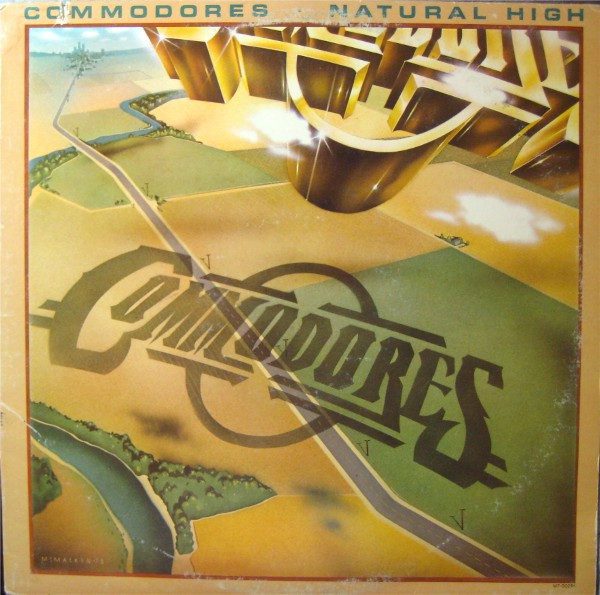 At a time when the Alabama soul band was at its peak as a pop band, Motown Records was heavily pushing the agenda of Lionel Richie as the group's star lead singer and songwriter. On the band's 7th album, Natural High in 1978, Richie composed or co-composed 5 of the 8 songs.
And against typical industry wisdom which says lead off with an up-tempo single, Motown selected Lionel's piano ballad "Three Times a Lady" as the first single, followed by the breezy Top 40-directed "Flying High" which Lionel co-composed with band guitarist Thomas McClary. This left the album's "blackest" material as album cuts, including second lead singer/drummer Walter "Clyde" Orange's "I Like What You Do" and "Such a Woman."
However, the soulful Blue Lights in the Basement slow jam that Motown kept exclusively on the album (allegedly to ensure record sales among its Black audience) was the outstanding "Say Yeah," penned by Lionel with bassist Ronald LaPread (the duo behind the band's prior hit, "Zoom"). Black radio made it a "turntable" hit, but it was never released as a single.  
"Thinkin' Bout My Ex" – Janet Jackson (Virgin – 2004)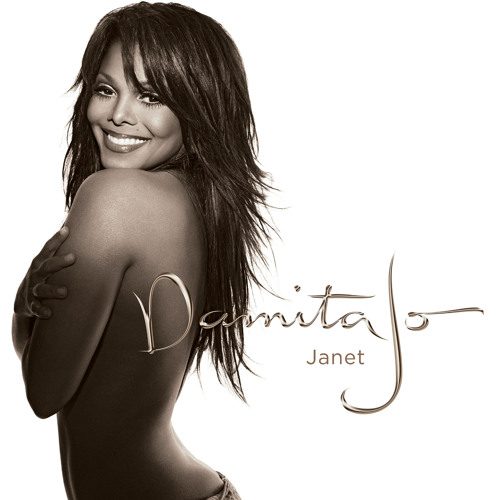 Heads rolled behind the disastrous rollout of Janet Jackson's super sexy 8th album, Damita Jo. Again, lead singles are super important to get an album's sales campaign off to a healthy start. Pitifully, a new executive of Black Music had just been installed from Arista Records to well-funded Virgin Records.
He felt that because a then-on-the-rise record producer named Kanye West was hot as a firecracker that one of his songs should be the lead single…over even Janet's superstar A-Team of Jimmy Jam & Terry Lewis. West's percussively overwrought old-school throwback "I Want You" is one of Janet's most forgettable singles and was not the kind of song to spark excitement about the superstar having new product on the market. The momentum for the album never recovered…
Other jams such as "All Nite (Don't Stop)," "Like You Don't Love Me" or "Strawberry Bounce" would have been more fiery starters. However, around single two or three, Virgin definitely should have dropped "Thinkin' `Bout My Ex" (penned by Freckles with producer Babyface), the kind of song a sharp exec would have picked because of the psychological mind**** it would be to listeners.
Given Janet's stature in pop culture then, I could see segments of "Oprah" and "The View" dedicated to its brutal subject matter of a lover confessing that when she's with her partner, she's really thinking about her "ex" the whole time. Lesson: a hit is not always about beats of the day. Storylines still rule.
"Slow Dancin'" – Chaka Khan f/ Rick James (Warner Bros. – 1982)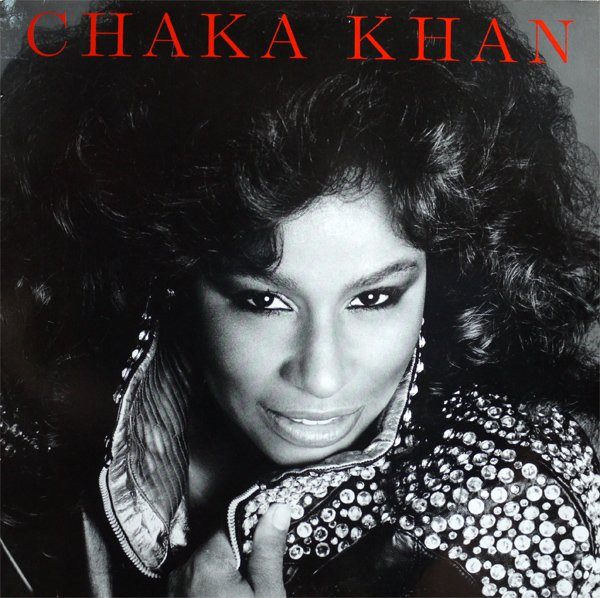 In 1982, Rick James was red hot after his 5th album, Street Songs, more than made up for the lacking sales of predecessors Fire it Up and Garden of Love. On a hit streak that included "Give it to Me Baby," "Super Freak," and a now legendary duet with Teena Marie, "Fire and Desire," 'Slick Rick' was at the top of the heap.
In the midst of all this, he cut a smoldering funk love duet with Chaka Khan entitled "Slow Dancin'" that screamed an obvious hit single on an otherwise excellent yet admittedly Avant-garde 4th album for the singing siren. Record label politics kept that from happening, resulting in one of the biggest missed opportunities in `80s Soul. Could you imagine the video??
"A Lovely Day" – Gil Scott-Heron & Brian Jackson (Arista – 1975)
Though most instantly recognized as a sharp socio-political griot, the late great Gil Scott-Heron could also tug at heartstrings for recognizing the beautiful side of the ghetto.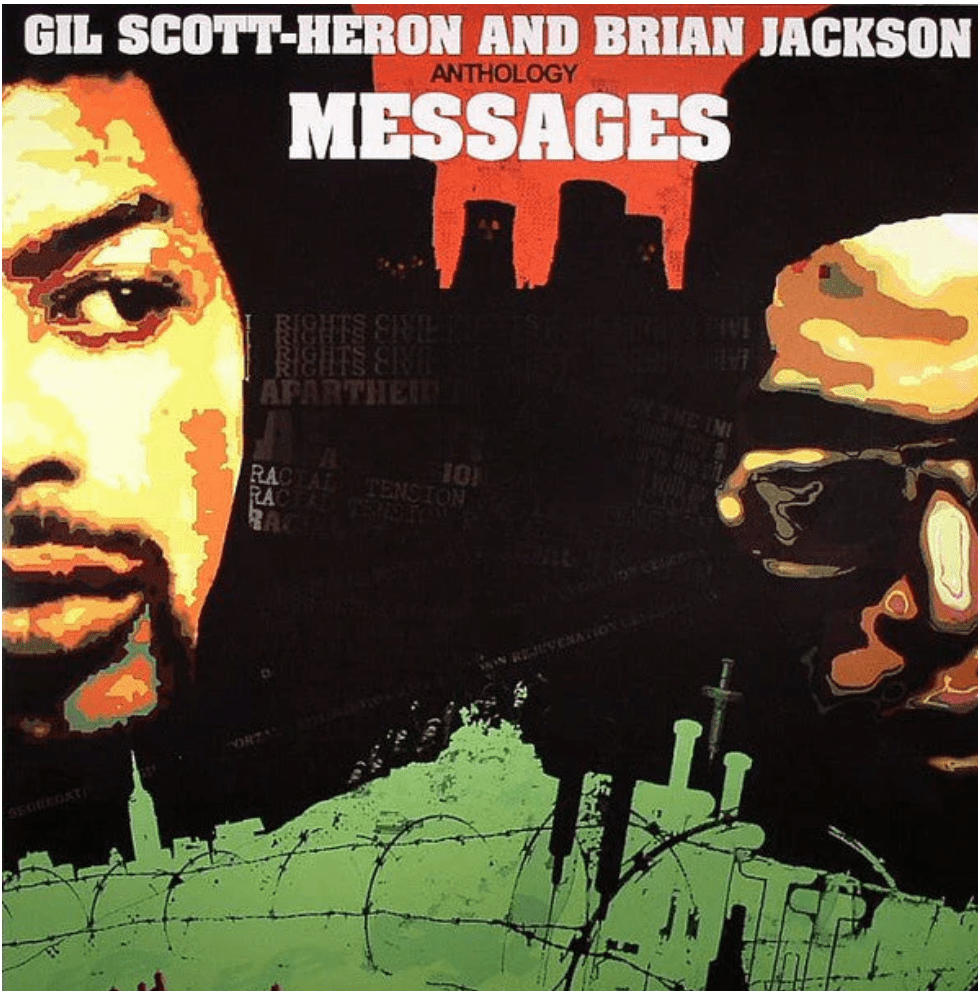 It's a shame that no one at Arista saw potential in this harmonically warm (thanks to keyboardist partner Brian Jackson on Fender Rhodes) and an evocative piece about appreciating simple things in life…like a sunny, lovely day (from the album From South Africa to South Carolina).
"Deep Waters" – Ernie Isley (Elektra – 1990)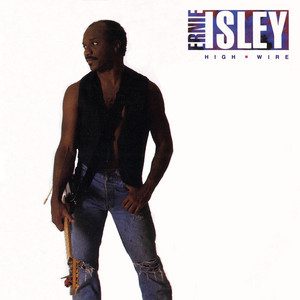 Known primarily as the galvanizing lead guitarist of The Isley Brothers, Ernie – quiet as it's kept – was the primary composer of many of the band's hit songs of the `70s and `80s. At the top of 1990, he dropped his criminally sole solo album, High Wire, signed to Elektra Records by the legendary Bob Krasnow.
However, he was near-exclusively marketed by the company's rock department with the singles "High Wire" and "Rising from the Ashes." Though he got mad love from Arsenio Hall, who featured him sitting in with his band "The Posse" all night on an episode of his late-night variety show, Ernie got no love from Black Radio.
That might have been different had Elektra pushed the funky bass-driven "Deep Waters" their way. Not to say he would have made a huge dent as he was twice the age of those dominating Black Radio in this New Jack Swing era (except Quincy Jones). But some love would have been better than none. And the 'brother' deserved better.
"A Girl Like You" – Aaliyah f/ Treach (Blackground/Atlantic- 1996)
Aaliyah's long-anticipated sophomore album One in a Million (following the scandal of her R. Kelly-produced debut Age Ain't Nothin' But a Number) was chock full of great radio songs – most produced by Timbaland and Missy Elliott – that were or could have been singles.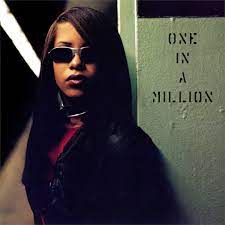 But this one produced by Kay Gee of rap trio Naughty by Nature and featuring that group's star Treach as a guest rapper would have not only been dope, it's the single greatest vocal fusion of Funk, Hip Hop, and JAZZ (yes) ever recorded.
Aaliyah's vocals swing against the hard-as-nails rhymes of Treach over a funked-up sample from Kool & The Gang's "Summer Madness." Her vocal respect meter would have risen instantly and exponentially.
"Pay Back is a Dog" – The Stylistics (Avco – 1973)
Philly Soul vocal quintet The Stylistics are best remembered for serving up the softest cream puffs of the genre with "You Are Everything," "Betcha By Golly Wow," "I'm Stone in Love with You," "Break Up to Make Up" and "Rockin' Roll Baby" – major soul to pop crossover hits all co-penned by Thom Bell & Linda Creed.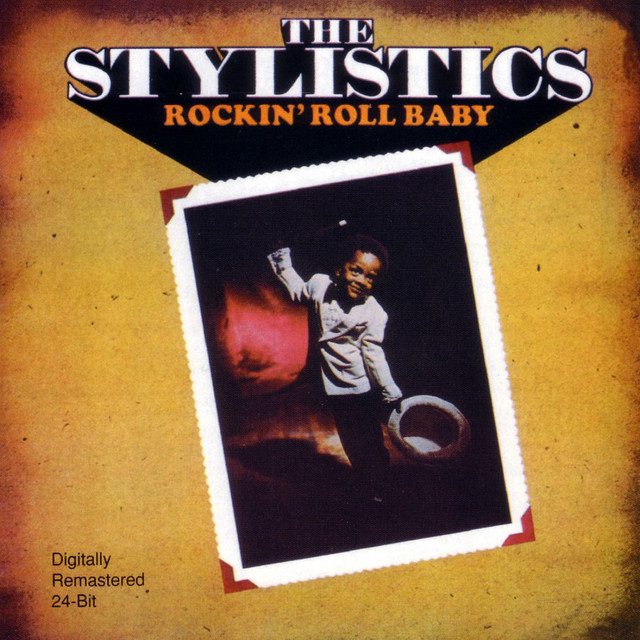 This gave a stone soul thought-provoker like "Pay Back is a Dog" – a rare Thom Bell & Kenny Gamble co-write – no chance of getting a single release from conservative Avco Records. It would take the team of Hugo & Luigi a year later to shake things up for the group with the driving orchestrated funk of "Heavy Fallin' Out." But 'Payback' could have gotten that job done much smoother in `73.
"You're All That Matters" – Deniece Williams (ARC/Columbia – 1981)
Speaking of Thom Bell (who we lost in late December 2022), his work with singer/songwriter Deniece Williams (who started with Stevie Wonder then proceeded to Maurice White) rates among his very best. Their first of two albums together, My Melody, was overflowing with goodness in "Silly," "It's Your Conscience," and the title track.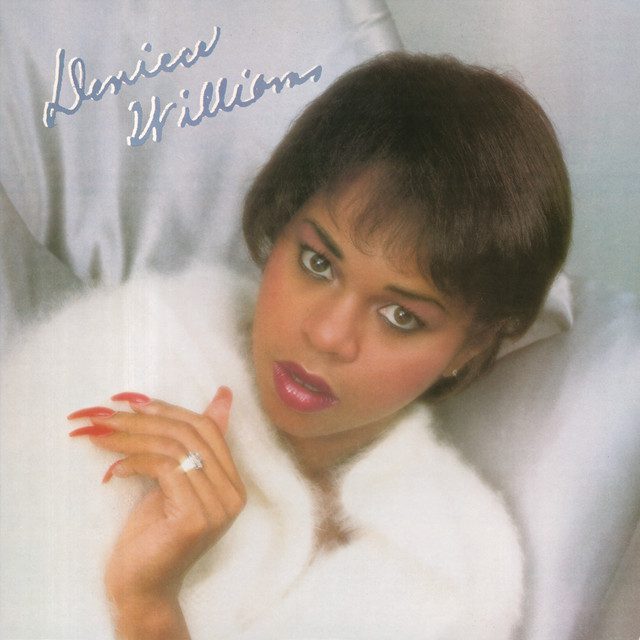 The one that became a Quiet Storm turntable hit yet could have also been a smash single – if Columbia wanted to milk it for one more – is "You're All That Matters" – a dreamy ballad that washes over body, heart and soul-like a milk chocolate massage… It was a 4-way songwriting collaboration between 'Niecy,' Bell, and brothers Alan & Preston Glass.
"The Star of A Story" – Heatwave (Epic – 1977)
European/American hybrid band Heatwave is best remembered for first-class club fare like "Boogie Nights" and "The Groove Line," though they also managed to score with what became one of the top soul ballads of all-time, "Always and Forever."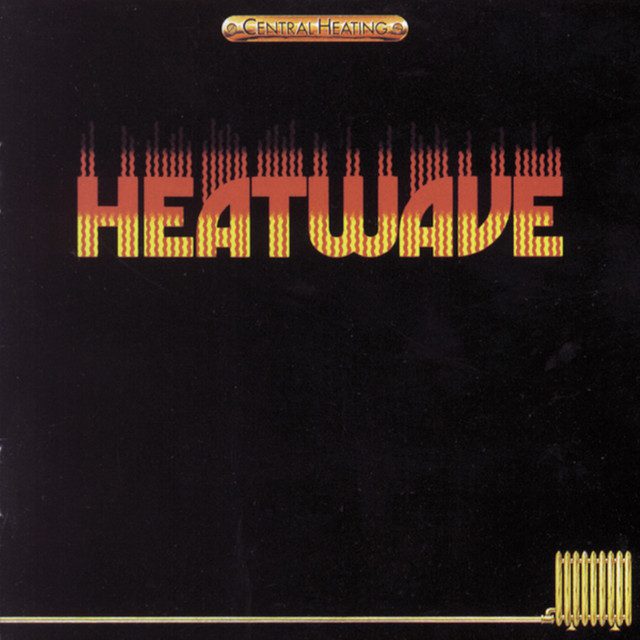 In 1977 when the airwaves on Black and Top 40 radio were dominated by fiercely up-tempo Disco, somehow, Epic Records slept on the band's second greatest ballad as a single choice. That song, "The Star of A Story" (from the band's outstanding sophomore LP, Central Heating) was passed over in favor of the midtempo "Mind Blowing Decisions," perhaps as a caveat to its writer.
Lead singer Johnnie Wilder (where most of the group's material was penned by a fast-up-and-coming Rod Temperton) or because 'Star' was too dreamy and jazzy (it includes an acoustic jazz guitar solo and eerie chord changes).
To the latter possibility, I counter with this. Imagine if Atlantic Records had been too cagey to release Roberta Flack's "Killing Me Softly With His Song" because it was so 'different' and 'haunting?' George Benson recut 'Star' for his Give Me The Night LP yet producer Quincy Jones kept it as an album cut on him as well. A pity.
"Happy People" – Kenny Garrett f/ Jean Norris (Warner Bros. – 2002)
Long gone are the days when a straight-up jazz song has been a hit on Black radio. However, I strongly believe that the groovin' "Happy People" by unimpeachably great and ever-inspired saxophonist Kenny Garrett could have come through with his jubilant and earthy "Happy People."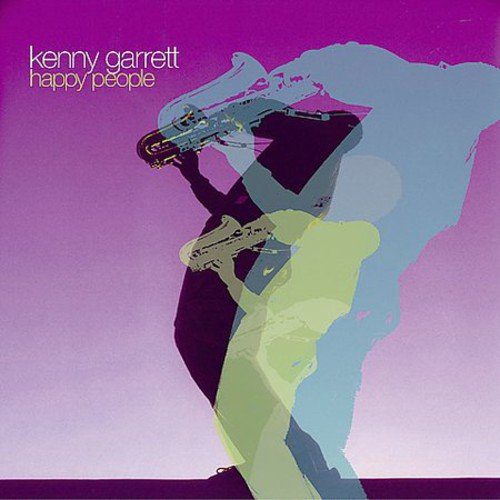 This title track of his 2002 LP was produced by the phenomenal Marcus Miller featuring vocal ad-libs by Jean Norris (formerly of the female neo-soul duo Zhane', and now known and respected as jazz singer Jean Baylor in a duo with her husband, drummer Marcus Baylor, together known as The Baylor Project).
I've witnessed audiences in America, the Netherlands, and Barbados on their feet catching the Holy Ghost to "Happy People" – with the folks in Barbados obliviously dancing to it in a downpour. Go figure…
– A. Scott Galloway
(A. Scott Galloway is a prolific Los Angeles-based music journalist who has been writing about music since 1988. He has composed over 300 liner note essays for classic CD reissues and anthologies, His upcoming work includes producing and writing the liner note essay for the 3-CD set Randy Crawford – You Might Need Somebody – The Warner Bros. Recordings (1976-1993) and writing the cultural essay for the 50th-anniversary deluxe reissue of the complete music from Wattstax.)