P Valley Season 2 The new season dives Deeper into the abyss and darkness of the stripper world and for some, it's too much to handle but for others, it's a must-watch. Either way, it's a hit show for the Starz network and it targets several marginalized communities.
The 4th episode of the second season is the most risque and takes a deeper look into the personal lives of the P Valley cast and delves into everything that is attached to the stripper world, nightclubs, and more
P Valley is based on the imaginary town of Chucalissa, Mississippi.
When it comes to season 2 It seems nothing under the sun is missed in this particular episode but watching the entire first season and the second is required to understand the entire show. Filmed in Atlanta, the cast is on a short hiatus as of this writing and is in the process of working on season 3.
Cast members
Nicco Annan, Brandee Evans, Elarica Johnson and Shannon Thornton.
Additional cast members
include J. Alphonse Nicholson, Parker Sawyers, Harriett D. Foy, Dan J. Johnson, Morocco Omari, Dominic DeVore, Tyler Leply, Jordan M. Cox, and Skyler Joy. The show is based on Pulitzer Prize-winning Katori Hall's play Pussy Valley. New cast members include John Clarence Stewart, Shamika Cotton, Gail Bean, Psalms Salazar, and introducing newcomer Miracle Watts.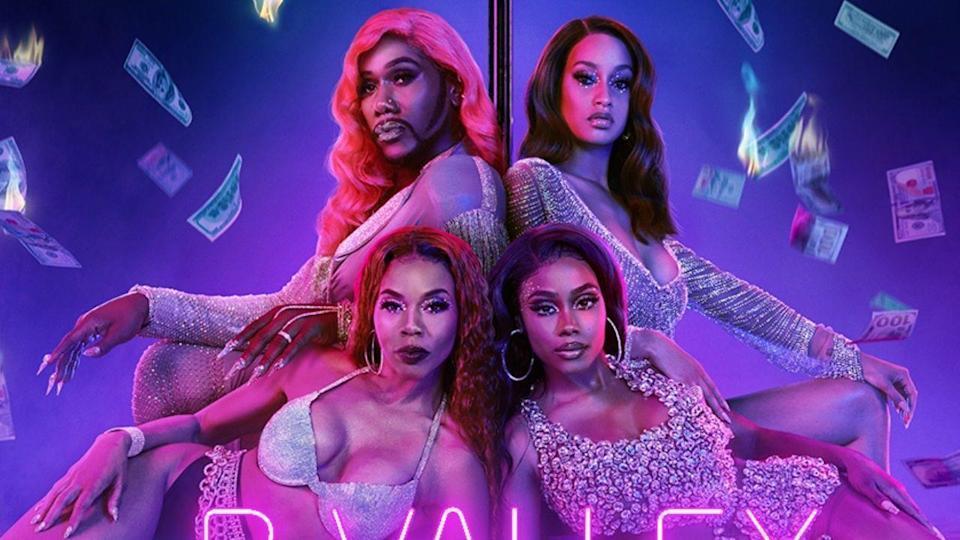 Here are 10 reasons P Valley is such a great show
Brutally honest
The show is brutally honest to the point that to some, it might even be offensive. To others, it's a must-watch. It's intriguing and interesting at leaves no holds barred
Incorporates all facets of life
This is pretty much self-explanatory everything from Uncle Cliff (played by Nicco Annan) to Mercedes (played by Brandi Evans) having to supplement her income as an older stripper by being an escort to a coach and his wife.
Compelling stories
It's a dark show that is suspenseful as well as a drama simultaneously that reels you in to see what's gonna happen next. The catch is you never know. You're lured in from the first couple of episodes and then for the rest of the season. Excellent writing and the show should last at least seven or eight seasons.
Black entrepreneurship
Another great thing about the show is the club that has been owned by generations of black owners. It's a landmark in the fictional town of Chucalissa that is going through trials and tribulations within the political community with the mayor trying to take over the space to build a casino.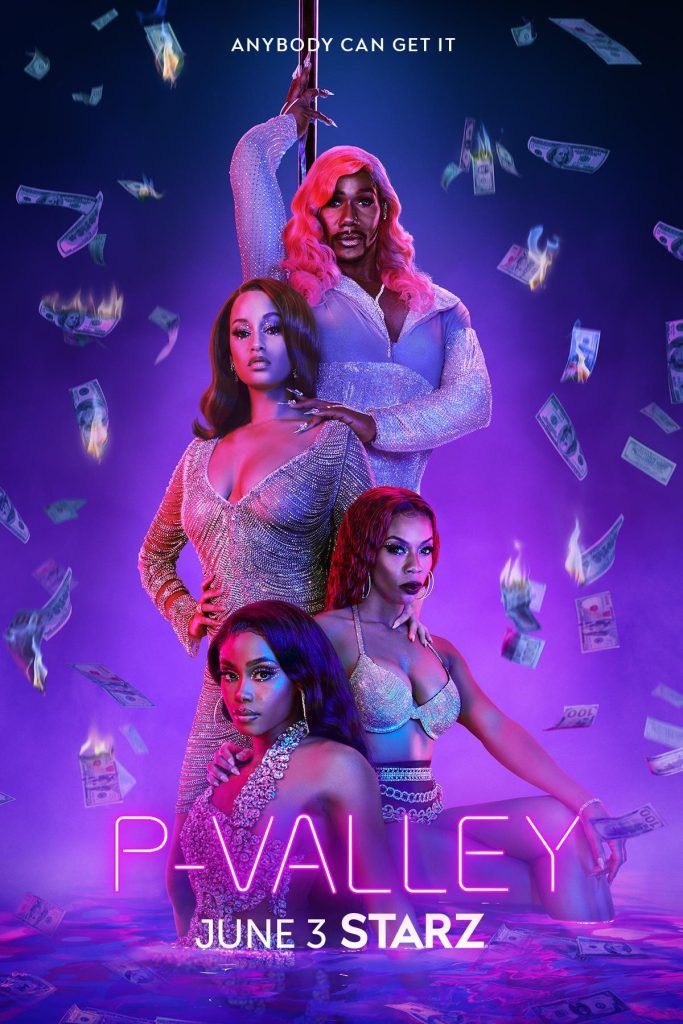 Relatable characters
Everything from strippers to transgender characters to politicians, religious leaders, and more showing all sides of themselves. The most controversial character you would think would be Uncle Clifford but actually, it's Murda (a character played by J. Alphonse Nicholson) who is a burgeoning hip-hop artist who operates on the DL in order to have a career in the industry.
Everything is OK from the strippers to lesbian scenes even the flamboyant Uncle Clifford but the sex scenes between Murda and a new character Big Teak (played by John Clarence Stewart) set the internet ablaze with homophobic attacks.
Producer and writer Patrick Ian Polk responded to the backlash to people like Lil Duval by saying "The reality is: a lot of these "straight" men are triggered by these gay love scenes. Watching them brings up questions they have about their own sexuality. That ain't got nothing to do with us or #PValley. Do the work; look inward!" and he's absolutely right.
Extremes

Unlike any other TV show you see a lot of extremes. You'll see what I mean when you look at the fourth episode from the second season.
Hypocrisy of religion
Usually, we are only shown one side of religion on TV and it is a side that is all about the Bible and God … it is rare that we see preachers cursing people out and having a totally different other side but on the show we get a great example of this.
BLACK Straight and LGBTQ plus relationships
We are bombarded in the media with interracial couples rarely seeing black couples straight or gay and in P Valley not only are the LGBTQ plus relationships black but so are the heterosexual relationships (excusing one that is interracial and abusive) … it is good to see black love and that it too … can exist.
Creativity
In the first two episodes of the second season, the club is closed because of Covid it's very interesting to see how they create a stripper car wash to make money for the club. Who would've ever thought of this idea?
Hypocrisy of politics
We all know their politics can be very dirty and this show is no exception. It shows an honest black man Andre Watkins (played by Parker Sawyers) running for mayor of the city who had an affair on his wife and then when he caught her having an affair on him later on, he was ready to leave. He's not even from the town but he's running for mayor and it will be very interesting to see how this plays out.
P Valley Trailer (below)