The genres of Hip-Hop and Rap are filled with some of the world's most talented, influential and successful lyricists. Names such as Jay-Z, Nas, Lil' Wayne, Drake, and many others have gone on to break records and sell countless amounts of hits, making them some of the biggest names in music. Although names such as Jay-z and Lil' Wayne sustained their success, others faded away just like the way they emerged onto the scene. Here's a list of rappers (in no particular order) who should have been bigger if fate had it written for their futures in rap.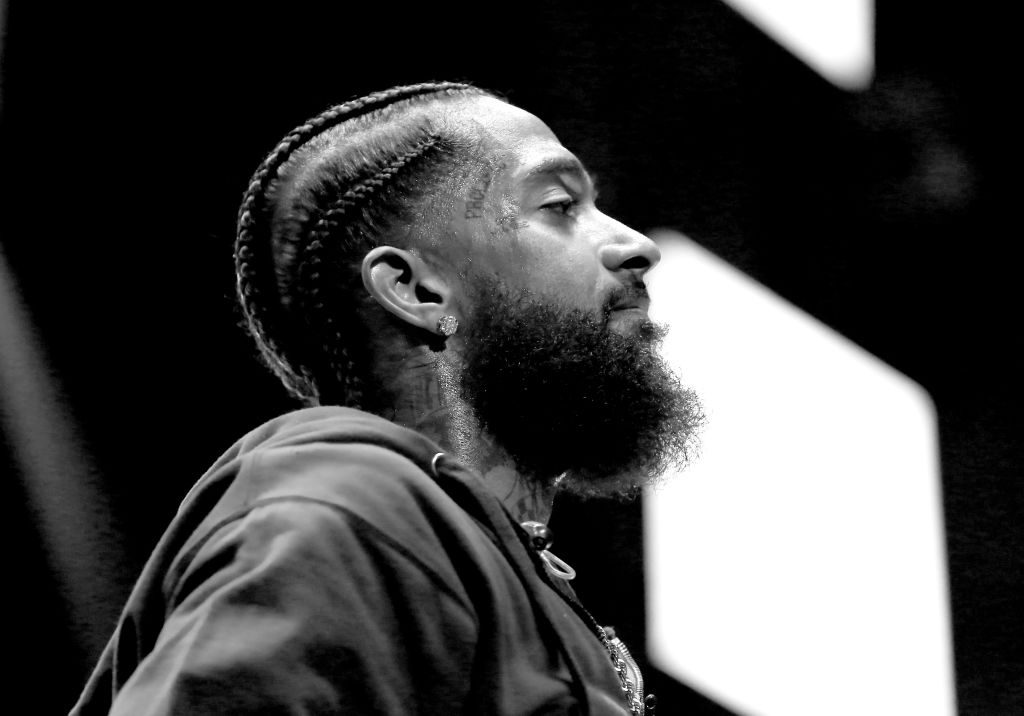 Nipsey Hussle
Emerging from the West Coast Hip-Hop scene in the mid-2000s, Nipsey Hussle was one of rap music's biggest potentials before his untimely death, in 2019. Known for his numerous mixtapes, his entrepreneurship and community activism, Hussle was an indisputable force in the West Coast rap scene. Hussle's debut studio album, Victory Lap, was released on February 16, 2018, debuting at number 4 on the Billboard 200, selling 53,000 album units in its first week. With singles including "Double Up," "Last Time That I Checc'd," and "Dedication," Victory Lap was nominated for a Best Rap Album at the 61st Annual Grammy Awards in 2019, but lost to Cardi B's, "Invasion of Privacy."
On March 31, 2019, Hussle was fatally shot outside his store, Marathon Clothing, in South Los Angeles, ending what could have possibly been another figure to California's rapper Mount Rushmore.
Pop Smoke
Known primarily for his drill rap mastery, Pop Smoke rose to fame with the release of his breakout singles, "Welcome to the Party," and "Dior," in 2019. Less than two weeks after the release of his second mixtape, "Meet the Woo 2," Smoke was murdered during a home invasion in Los Angeles. Pop Smoke's success had put Brooklyn back at the forefront of the rap game after years of dominance from rappers like Notorious B.I.G. among others. Although one is unable to tell just how successful the rapper would have truly been before finally rising to the top, his posthumous debut studio album, Shoot for the Stars, Aim for the Moon, debuted at number one on the Billboard 200. All 19 tracks included on the album charted on the Billboard Hot 100. The streak nonetheless cements Pop Smoke's status as one of the top rappers of his generation before his shocking death at the tender age of 20.
Fetty Wap 
Fetty Wap was once hip-hop's hottest artist. His break-out hit "Trap Queen" in 2015 peaked at number two on the Billboard Hot 100 list and he was thought to be a one-hit-wonder. "Trap Queen" which was followed by singles, "My Way" and "679" were more certified bangers and put people on notice that maybe Fetty was not here for just a short while. Ironically enough, according to the rapper, due to "bad business managers… greed and selfishness…" he hit a significant slump in his rise to stardom. 
Chamillionaire 
Dubbed "the Mixtape Messiah," Houston's Chamillionaire arrived as a major-label artist during Houston's 2005 takeover of mainstream rap with the likes of rappers Mike Jones, Slim Thug and Paul Wall. Through a prolific succession of mixtapes, Chamillionaire became known for his deep, versatile voice, singing his own hooks very effectively, and of course his lyrical ability. The Mixtape Messiah is now the millionaire entrepreneur with money in more than 40 companies. As his music career began to take a downward trajectory, Chamillionaire has transitioned from a rapper to investing in tech firms and early start-ups.
Andre 3000 
One half of one of Hip-Hop's greatest duos, Outkast, André 3000 is arguably a Top 10 rapper in some's opinion. Lyricism, flow, and creativity, all boxes are checked. The Atlanta rep has rapidly become the music industry's favorite disappearing act – resurfacing at the most unexpected times to remind everyone how truly talented and charismatic he is. The mellosmoothe tone of Andre's voice resonates and leaves a lasting impression on every record. Although a critically acclaimed major success of a super group, his success as a solo artist isn't up to par. Leaving the world with "The Love Below," his only true solo project, he left much to the imagination of what could have truly been of Andre 3000. Telling media sources, "My focus is not there. My confidence is not there," hope is lost to ever expect to receive that solo project from Hip-Hop's Houdini.
J-Kwon
St. Louis' not so forgotten gem of the 2000s, J-Kwon, released the Billboard charting single, "Tipsy," that made the perfect club anthem. In 2003, "Tipsy," went on an absolute firestorm as a single, getting tons of radio play nationally, earning the St. Louis emcee a record deal from So So Def and Arista Records. With nods from Jermaine Dupri and fellow St. Louis natives, Chingy and Murphy Lee, it was unforeseen that Kwon's next single would go on to flop and the album would be considered an underwhelming body of work.
Young Dolph 
South Memphis rapper, Young Dolph joined the ranks of Yo Gotti, Blac Youngsta, Three Six Mafia, and 8Ball and MJG, with his stern club bangers and cold punch lines served throughout a series of mixtapes that led to a nationwide breakthrough around 2014. Thanks in part to Dolph's audience-expanding featured role on O.T. Genasis' double platinum single, "Cut It," the set debuted at number 49 on the Billboard 200 chart. With Dolph's controversial run-ins with multiple shootings including the fatal shooting that took place in his hometown of Memphis, Tennessee, his success and rise to fame was short-lived.
Desiigner
Bringing the mumble style of the Atlanta trap school up the East Coast, rapper and singer/songwriter Desiigner made his big breakthrough in 2015 with the chart-topping, Grammy-nominated hit "Panda." The club banger, "Panda," rose all the way to the top of the charts at number one on the Billboard Hot 100. Desiigner's rapping technique and vocals have been heavily compared to that of Atlanta-based rapper, Future. Following the release of his chart-topping single, the Brooklyn based rapper released his follow up single, "Tiimmy Turner," in 2016, debuting at number 46 on the Billboard Hot 100. Success seemed to have plummeted for Desiigner unable to continue his rise to fame after his release from Def Jam records and Kanye West's G.O.O.D. Music label.
Tupac Shakur 
Coming in on the list at number nine, the late Tupac Shakur. Having sold more than 75 million records worldwide, in light of his fatal shooting death at the age of 25, Tupac could have very much been even bigger than what he was before his demise. Not only making an immaculate career as one of Hip-Hop's greatest emcees, but Shakur's film career set him up to possibly be among the rank's of best rappers turned actors with the likes of LL Cool J, Ice Cube, Queen Latifah, Will Smith, Method Man, and many others. Tupac's legacy sustains the success of what could have been from rap's Top Ten.
Notorius B.I.G. 
Last on the list is none other than Brooklyn's own, lyrical assassin, the Notorious B.I.G. Much like Tupac Shakur, Biggie's life was ended in his mid-twenties due to a fatal car shooting, leaving many to wonder just how big, B.I.G. could have been. Known for his distinctive laidback lyrical delivery, offsetting the lyrics' often grim content. Only releasing his debut album, ironically titled, "Ready to Die," before his passing, it reaching number 13 on the Billboard 200 chart, it shifted attention back to East Coast hip hop at a time when West Coast Hip-Hop dominated US charts. The genius flow of similes and metaphors used to ride on the beats of hits like, "Big Poppa," "Juicy," "One More Chance" and many others made B.I.G. one of Hip-Hop's best storytellers. The Notorious B.I.G. was on the verge of simply beginning his full legacy with his protégé group, Junior M.A.F.I.A., and introducing the world to the lights of one dominant Lil' Kim. Sadly enough, the world is just a little less bigger without the one and only, Biggie Smalls.