Written By Kevin Ross and Darryl Littleton
Throughout history oration has moved the masses more than anything else. The use of language coupled with persuasive rhythms and vocal dynamics can elevate standard messages to rousing calls to action. This places paramount importance on the messenger. When a master of linguistics and human emotions steps up to the speaker's stand it can be aptly compared to a consummate musician performing a difficult piece reserved only for the truly proficient.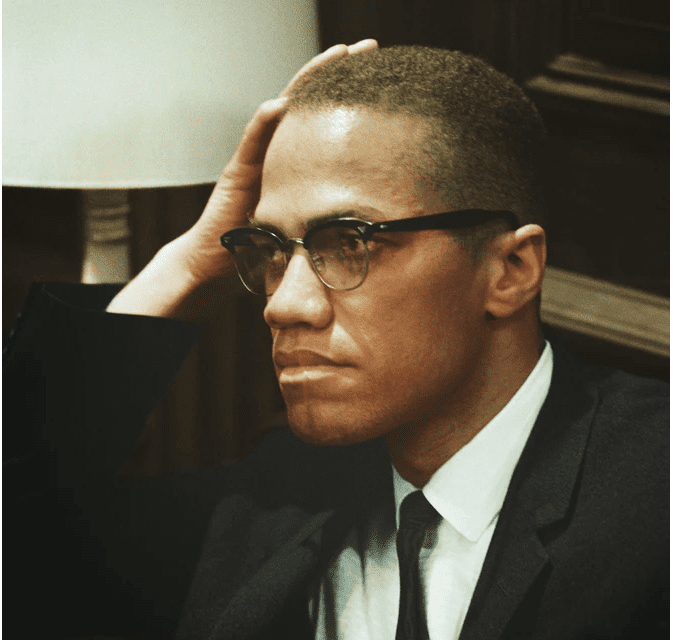 We have established a list of some of the most outstanding Black orators in modern history in no particular order.
TD JAKES
Born June 9, 1957 in South Charleston, West Virginia, Jakes took a ten-member congregation began in 1982 when he was made pastor at the age of 25 and built it into a mega church whose sermons in the 5000-seat arena are syndicated nationally on radio and television.
His TDJ Enterprises publish his books and produce his films. Oprah holds him up as one of the 100 Most Influential and presidents such as George W. Bush and Barack Obama prove it when they seek out Jakes for credibility as a symbol of public trust and honesty. He continues to inspire to this day.

LES BROWN
On February 17, 1945, Brown was born in Liberty City Miami, Florida along with his twin brother, Wesley. Brown was an adopted child and declared retarded in grade school. He grew pass the feelings of inadequacy and low self- esteem to go into radio as a DJ. From there he delved into politics and served in the Ohio House of Representatives for 4 years.
When his term ended, brown got into television and hosted his own self-titled show on PBS. He's an author and motivational speaker. From 1995-1997 Brown was married to R&B singing legend, Gladys Knight and is currently known as one of the World's Leading Motivational Speakers.

IYANLA VANZANT

Life started out bumpy for Vanzant. She was born in Brooklyn, New York on September 13, 1953, the back of a taxicab. Her mother died when she was two. Since her father wasn't in her life she was raised by paternal relatives, one who raped her when she was nine.
Incredibly she survived these tragic chapters and became one of America's most influential authors, speakers, life coach and television personalities. She was promoted heavily by Oprah Winfrey with scores of appearances of his daytime talk show. Vanzant is currently the host of "Iyanla: Fix My Life" on OWN.
MAYA ANGELOU

For all her accolades and awards, this force of nature is still vastly underrated. How can you give full props to someone so prolific and impactful? Born in St. Louis, Missouri on April 4, 1928 and before demanding our attention with a series of seven autobiographies, the first being, "I Know Why the Caged Bird Sings", Angelou had lived many of those lifetimes.
She'd been a fry cook, nightclub performer, director, sex worker, actress, SCLC coordinator, media producer, and correspondent in Ghana and Egypt during Africa's decolonization. She worked in the Civil Rights Movement with Martin and Malcolm and was the first poet to recite her works at the presidential inauguration (of Bill Clinton) in over 30 years. This celebrated artist maintained a lecture schedule of no less than 80 appearances annually from the 1990s until her death May 28, 2014 in Winston-Salem, North Carolina at the age of 86.

MALCOLM X

Malcolm Little was born in Omaha, Nebraska on May 19, 1925 and discovered his oration skills once his life of crime came to a screeching halt by incarceration in prison. It was there that the street hustler / pimp was recruited into the Nation of Islam. Upon his release he devoured his responsibility and became the voice and the public face of his benefactor, the Honorable Elijah Muhammad.
Many thought Malcolm was the leader of the Nation, which soon became a problem. After an enlightening pilgrimage to Mecca, where Malcolm witnessed the full spectrum of Muslim inclusion, he returned to America with a different mindset and upon learning Elijah Muhammad had children out of wedlock, Malcolm began preaching against some of his previous stances. He left the Nation to start his own Black Nationalist Movement, but his efforts were cut short when a trio of assassins riddled him fatally with bullets on February 21, 1965 at the Audubon Ballroom in Manhattan, New York.

MARTIN LUTHER KING, JR

King was born in Atlanta, Georgia on January 15, 1929 and rose to prominence as leader of the Civil Rights Movement beginning in 1955. Catapulting from junior pastor in his father's Baptist church, young Martin galvanized a nation with his speeches and demonstrations on nonviolence and racial equality.
In 1963 he led the monumental March on Washington and became on of the most powerful men in the country, earning him a Nobel Peace Prize. All this attention put a target on his back; especially once he took a stand against the Vietnam War during a time of national division on the issue. His activism was considered by whites and some blacks as well as the government, as agitation and an unwanted disruption of the status quo. On April 4, 1968, King was assassinated in Memphis, Tennessee. He was 39 years old.

LOUIS FARRAKHAN

On May 11, 1933, Louis Eugene Walcott was born in the Bronx, New York and grew up to initially become a successful calypso musician. He became conscious through a fellow musician who was acquainted with the Nation of Islam. He soon found himself being mentored by Malcolm X, until his death.
The Honorable Elijah Muhammad promoted Farrakhan to Malcolm's former post and Farrakhan took over the Nation when Muhammad passed. His fiery oratory, though deemed controversial by the mainstream, attracted new recruits at record rates culminating in the Million Man March on Washington DC in 1995. Health issues since slowed Farrakhan down and following a heart attack, he drastically limited his personal appearances. However, he was still a potent presence on social media until 2019 when Facebook banned him for life.

JAMES BALDWIN

This genius was born on August 2, 1924 in Harlem, New York and his teachers discovered at an early age his talent for writing and encouraged him. His groundbreaking works, such as Notes of a Native Son, were recognized and awarded, but Baldwin himself took issue with America's stance on race and homosexuality so he left at the age of 24 and went to live in Paris, where he felt he'd be viewed more as a writer, than merely a Negro writer. His works were celebrated there as well and in 1957 he returned to America.
He gave a highly publicized lecture tour discussing the deep-rooted hypocrisy in the system. His insightful analysis gained him audiences with then Attorney General Robert F. Kennedy. He spoke at the March on Washington and at the time was considered one of the leading orators in the nation, with a racial approach straddling the aggressiveness of Malcolm X and the non-violence of Martin Luther King. He influenced artists for decades and on December 1, 1987 Baldwin died from stomach cancer in Saint-Paul-de-Vence, Alpes-Maritimes, France.
HUEY P. NEWTON

He was born on February 17, 1942 in Monroe, Louisiana, but The Bay Area in Northern Californian molded the politics of Huey Newton While at Merritt College he met Bobby Seale and the duo co-founded the Black Panther Party. Though the organization initiated a slew of positive community programs, (many still in existence today), it was their militant and revolutionary stance that brought them in conflict with the authorities.
Newton was involved in a shootout in 1967 and sentenced to prison. There was public outcry to "Free Huey Newton" which gained an International fervor. In 1970 his conviction was overturned. He traveled to China on a speaking tour of Asia, right before President Nixon's historic journey, and was greeted as a hero. In the United States, he remained controversial and Newton was murdered in Oakland, California on August 22, 1989 by Tyrone Robinson, a member of the Black Guerilla Family.


ANGELA DAVIS

On January 26, 1944, Davis was born in Birmingham, Alabama. She studied French in the US and philosophy in Germany, where she received her doctorate. In 1969, she was hired as a professor by UCLA, but was fired for being a member of the Communist Party as well as affiliated with the Black Panther Party. They had to re-hired Davis, on legal grounds, but re-fired her for inflammatory language in her speeches. In 1970 guns she owned were used in the Soledad prison break, where the warden was killed.
Davis was implicated and spent a year in jail, with an outpouring of public support, and was freed on acquittal. She immediately went on a speaking tour to East Germany, the Soviet Union and Cuba, where she was beloved. Upon her return to the United States, Davis would lecture, sometimes teaching at those same institutions incognito as not to upset conservative donors She currently teaches at UC Santa Cruz and is a staunch advocate of women's rights and the abolition of racism.

PAUL ROBESON

Actor, singer, lawyer, activist, athlete – Paul Robeson along with his captivating baritone voice was also one of the world's greatest orators. Born in Princeton, New Jersey on April 9, 1898, Robeson, after a brief career as an attorney, became the toast of the international theatrical world until 1937. That was the year he became an activist following a trip overseas. His new attitude was discouraged by his representation, but Robeson overruled them and used his vocal abilities to advocate his causes, many adverse to America's mindset.
He was blacklisted for decrying racism in America abroad and his passport was taken for years. His health fell ill and Paul Robeson and his one-in-a-million voice faded away in Philadelphia on January 23, 1976 from complications of a stroke. He was 77 years old. His massive funeral was held in Harlem, New York and one of his 12 pallbearers was Harry Belafonte.