The 60s was a very important decade in the field of music. This is when there was a rise in the introduction of various artists as well as genres that would be heard for decades over. Some of the best R&B music as well as rock music came to life in this era and to date, they are still among the most popular categories of music.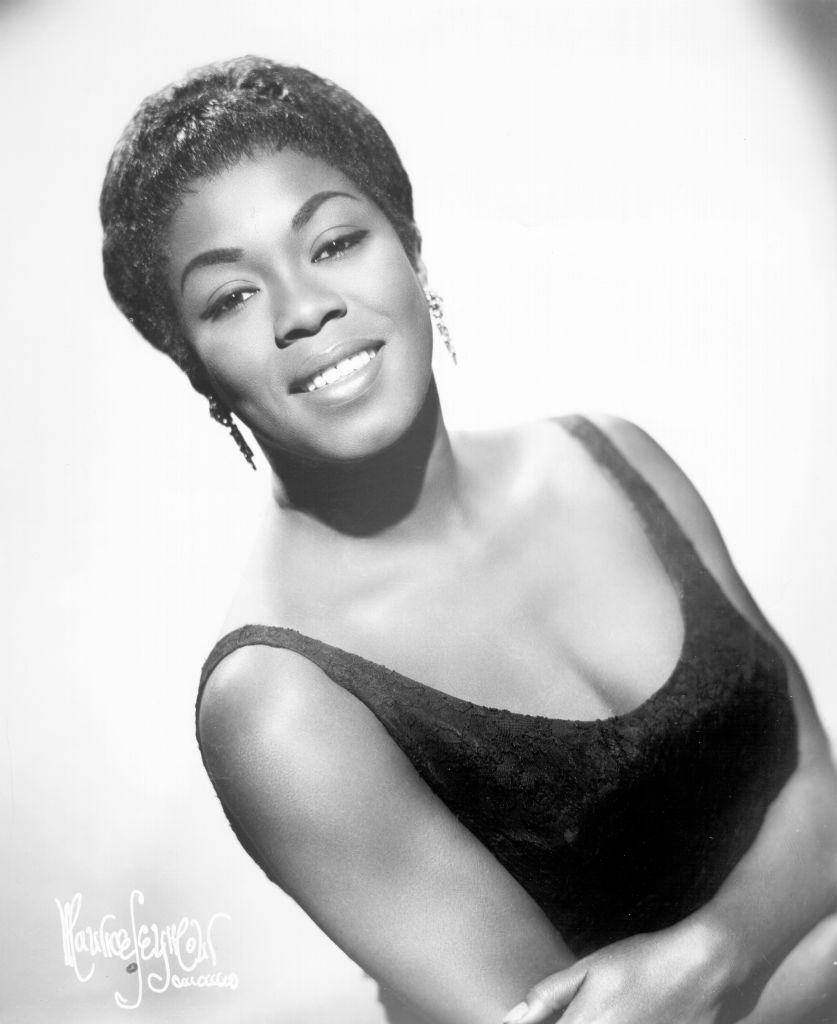 Some of the best artists of this decade were black female artists who undoubtedly were taking the radios by storm while the Civil Rights Movement took on the government.
The majority of these artists communicated powerful messages about racial injustice and social equality through their music as well as released various classics that are still loved to date. This article highlights ten of the best black female singers of that decade.
Barbara Mason
When Barbara first joined the music industry in her teenage years, she had her focus on songwriting. Her first hit single as a performer was in 1965 with 'Yes I'm ready' which was her third single. She was signed to the label owned by her manager and saw great success while there.
Her singles got to Billboards Hot 100 top 40 severally. She has continued to release several albums from the 60s. Then and even now, her voice is surely one of those that you can never get tired of appreciating and listening to.
Nancy Wilson
Nancy Sue Wilson is one of the greatest contemporary artists of all time. Not only was she a pop star when it came to Jazz music, but also branched into Pop and R&B and was equally successful.
Nancy first got recognition while she was performing in a club that was near Colombus. This is how she managed to sign with Capitol and she managed to work with other artists such as Adderley further cementing her fame. Nancy made several albums that were all loved and even went on tours.
Sarah Vaughan
Sarah Lois Vaughan was an American Jazz Singer. She was celebrated for her voice that was not only rich but also had a wide range. She studied piano from the age of seven and also sang in her church choir. She won a contest in the early 40s that got hot her hired as a singer by Earl Hines.
She is regarded as one of the greatest of all jazz singers to ever exist as she had a range of three octaves. She had several songs hit the charts and won four Grammy awards. Her induction into the Jazz Hall of Fame was in 1990, the same year as her death.
Nina Simone
Nina Simon was originally named Eunice Kathleen Wymone. Nina was a jack of all trades when it came to music genres. She excelled in pop songs, jazz, blues, and even R&B. Her change of name was because she did not want her family to know that she was working in clubs, which would have brought her some issues.
In 1960, she had her breakthrough with her recording of 'Summertime' by Gershwin. Her voice depicted strong emotions and it is not a wonder that she was loved not just in America but also managed to have her songs hit the Top 50s in the UK. Nina Simone not only made a name for herself as a songwriter and singer but also as an activist and continues to be celebrated.
Carla Thomas
Carla, also referred to as the Queen of Memphis Soul started her career at seventeen when she did a recording of a duet with her father and the song 'Because I love you' became a great hit. She then rose to national fame in 1961 thanks to her record 'Look in his eyes' which got to top ten in both Pop and R&B lists.
She marked history as the very first Memphis Soul record to have a nationwide impact. She released 22 singles over the next ten years and they all got to the national charts. Later on, she received a Pioneer Award for her music.
Tina Turner
Tina Bullock or Tina Turner had her first hit in 1960 by sheer coincidence. She stepped in to record a song because the band that was to have their recording failed to show up.
She had a very strong stage presence as well as vocal power that got her to the top of the charts all through the sixties and even later on. While married to Ike and even after being divorced, she remained a phenomenal artist.
Tammi Terrell
Tammi began her career in music in the early 160s but got her big break in 1965 after she signed with Motown. Tammie had a joyful and elegant voice that was equally sensitive and strong.
She sang with Marvin Gaye and made various hit songs before tragedy struck Tammi and she died quite young at 24 due to a brain tumor.
Dionne Warwick
Dionne was brought up in a family that loved music and they even had a family singing group. She took music in school which is how she started working for Burt Bacharach as a demo singer.
Her first successful song was in 1962, 'Don't make me over' which became #21 in the States. She continued on to release more songs that were hit in the music industry and sold more than a hundred million records over time.
Mary Wells
Mary Wells had a unique childhood. She was able to overcome tuberculosis as well as spinal meningitis as a child which left her partially blind as well as deaf in one ear.
This did not slow down or interfere with her love for music. By the age of ten, she was already performing wherever she could, from talent shows to nightclubs. At 17, she was writing songs. Her persistent spirit got her signed by Gordy as a recording artist. She became the very first female Motown artist to have a song hit the top 40.
Her legacy however truly started with her hit song 'My Guy' in 1964. She has had an astonishing impact on the music industry and paved the way for other future stars of Motown without a doubt.
Mahalia Jackson
Mahalia was known as the Queen of Gospel and one of the most influential gospel artists as well as a rights activist. She began singing in her church choir as a child and together with the Jackson Brothers, they became one of the very first professional gospel groups.
The group ultimately died but her solo career was just beginning. She rose to fame relatively fast and was even the one who sang at Martin Luther King Jr's funeral. 
Conclusion
It is no doubt that these as well as several other black female artists over the decades' paved way for the modern black female artists. Therefore, paying attribute to them and knowing their stories continue to be of importance as some of their songs continue to be listened to.