90s Black Movies seemed to get it right. Many people consider the 90s the golden era for hip-hop music, but it also spawned quite a few black movies that would later become cult classics.
We may not have known it then, but the 90s gave us some amazing Black Movies.
The Oscars may not have recognized these films for their genius but that didn't stop us from quoting every memorable line from these films. Here are 16 black films in no particular order that we watched over and over again. Which one was your favorite?
16. The Wood – 1999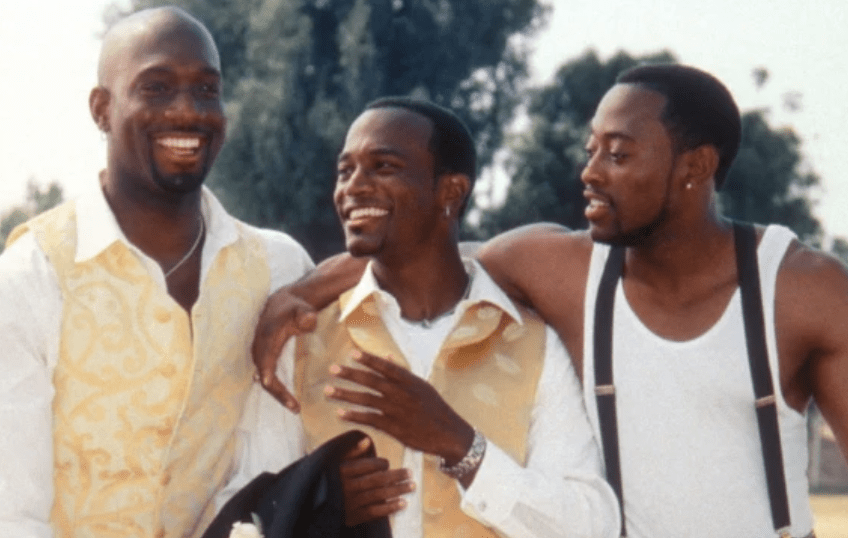 The Wood is a 1999 romantic comedy written by Rick Famuyiwa and Todd Boyd. Famuyiwa also directed the film, which stars Omar Epps, Richard T. Jones, and Taye Diggs. This was one of those films that took me back to my days as teenager growing up in the Chi. From "the bet" the young actors made to the first time you got to slow dance with that girl, this film perfectly captured those classic high school moments and beyond.
How many of us challenged our friends to see how many numbers we could get, and how many girls wrote their numbers down and somebody's hand or a piece of paper? As I said, those were classic moments!
15. Dead Presidents – 1995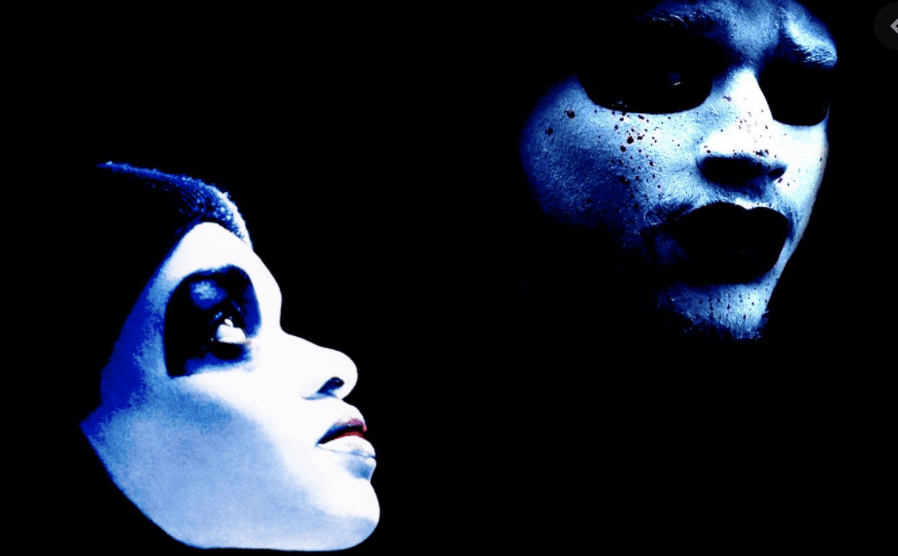 Dead Presidents is a 1995 American crime film written by Michael Henry Brown, produced and directed by the Hughes brothers, starring Larenz Tate, Keith David, Chris Tucker, Freddy Rodriguez, N'Bushe Wright, and Bokeem Woodbine.
The 90s Black Movie chronicles the life of Anthony Curtis, focusing on his teenage years as a high school graduate and his experiences during the Vietnam War. As he returns to his hometown in The Bronx, Curtis struggles to support himself and his family, eventually turning to a life of crime.
This film was so popular that you still see their robbery disguise at a few costume parties here and there. This movie also featured a much younger Terrance Howard, who received a major beatdown courtesy of Larenz Tate's character.
14. Set it Off – 1996
Directed by F. Gary Gray, and written by Takashi Bufford, Set It Off is the 1996 film starring Jada Pinkett Smith, Queen Latifah, Vivica A. Fox, and Kimberly Elise. Just as Biggie said, "Watch me set it off like Vivica," many of us were captivated by this urban drama.
From Queen Latifah's break-out performance as the hardcore lesbian character, "Cleo," to Jada's stellar showing as "Stony," Set It Off was more than a movie about four women robbing banks. It was a movie that showed how the harsh realities of life lead to tough choices and how those choices can create life-or-death situations.
13. Juice 1992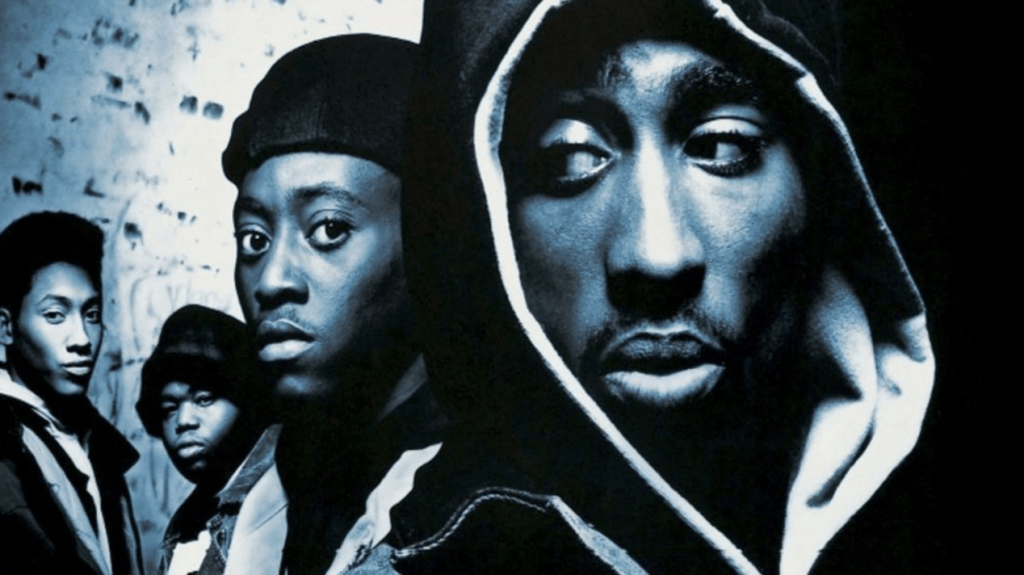 Juice is a 1992 American crime drama thriller directed by Ernest R. Dickerson and written by Ernest R. Dickerson and Gerard Brown.
This 90s Black Movie stars rapper Tupac Shakur and Omar Epps. Additional cast members include Jermaine "Huggy" Hopkins, Khalil Kain, and Samuel L. Jackson; the film features cameo appearances by Queen Latifah, EPMD, Special Ed, Ed Lover, Doctor Dré, Flex Alexander, Fab Five Freddy, Yo-Yo, Donald Faison, and Treach.
Many people say this role would later define Tupac's tragic life. Some people insisted he became more like his character "Bishop" once he landed this role. Others that knew him just said he was so good of an actor that people believed it so much. Either way, this film has now become a cult classic.
12. Soul Food – 1997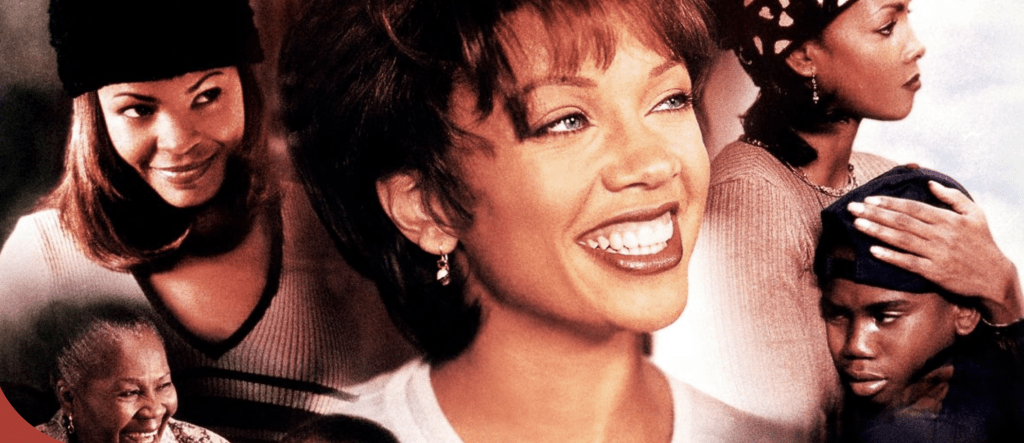 Soul Food is a 1997 American comedy-drama film produced by Kenneth "Babyface" Edmonds, Tracey Edmonds, and Robert Teitel and released by Fox 2000 Pictures.
Featuring an ensemble cast, the Black Movie stars Vanessa Williams, Vivica A. Fox, Nia Long, Michael Beach, Mekhi Phifer, Jeffrey D. Sams, Irma P. Hall, Gina Ravera, and Brandon Hammond. Written and directed by George Tillman, Jr. (in his major studio debut), the film centers on the trials of an extended African-American family, held together by longstanding family traditions which begin to fade as serious problems take center stage.
This movie was so good that a television show was created based on the original screenplay. The films did a great job at exploring the different narratives that often shape the black family experience.
11. Love Jones 1997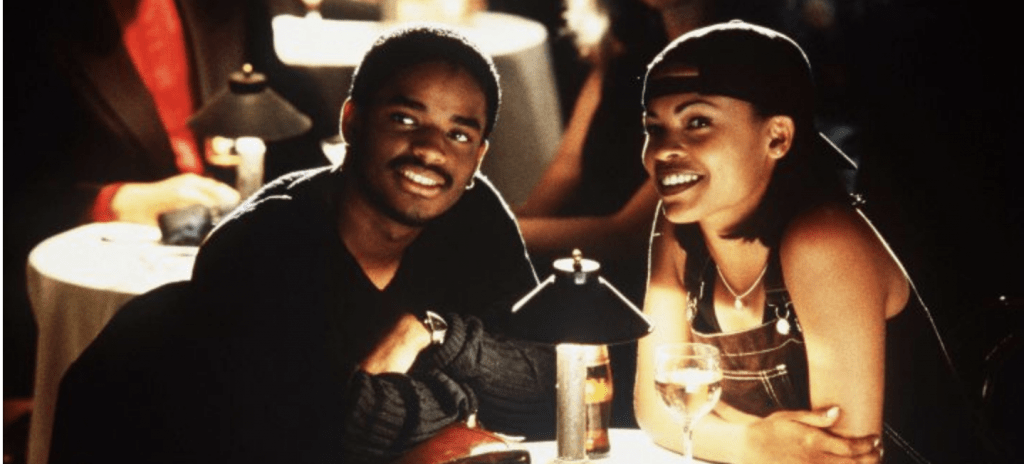 Love Jones is a 1997 American romantic drama film written and directed by Theodore Witcher, in his feature film debut. It stars Larenz Tate, Nia Long, Isaiah Washington, Bill Bellamy, and Lisa Nicole Carson. All I can say about this film is that I still have female friends that get together to watch this movie for the 20th time.
I have watched them melt every time Larenz Tate fixes his lips to say those memorable words, "See, I'm a brother to the night…" You all know the rest. This film did the perfect job of showing the complexities of relationships.
10. Menace II Society 1993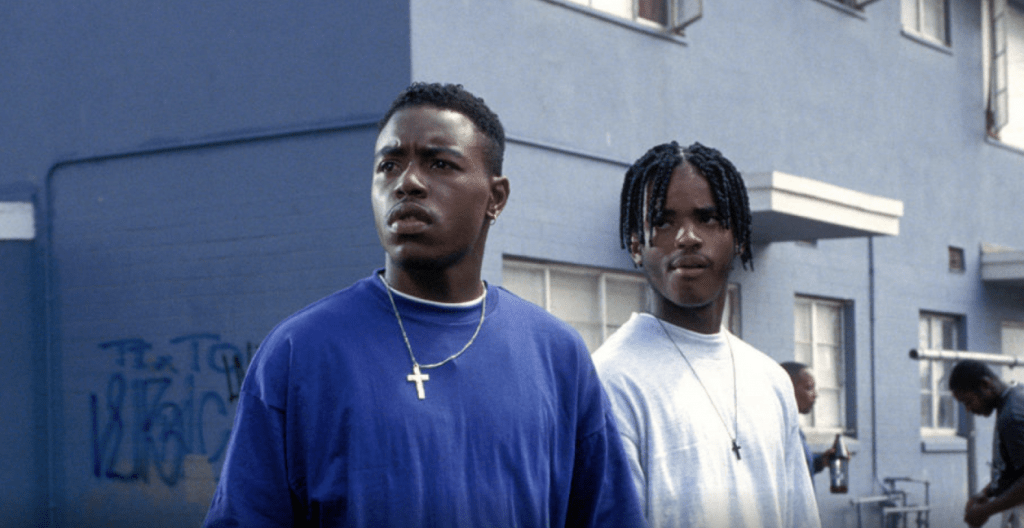 Menace II Society is a 1993 American hood drama film directed by Allen and Albert Hughes in his directorial debut starring Tyrin Turner, Jada Pinkett, Larenz Tate, and Samuel L. Jackson. The film is set in South Central Los Angeles, California.
The film follows the life of a hoodlum named Kaydee "Caine" Lawson and his close friends. It gained notoriety for its scenes of violence, profanity, and drug-related content. It was released in May 1993 to critical acclaim for its gritty portrayal of urban violence and its powerful underlying messages.
Besides that, this was another movie where Samuel Jackson made a brief but memorable appearance. I could at least quote ten lines verbatim this is one of those films.
9. What's Love Got To Do With It – 1993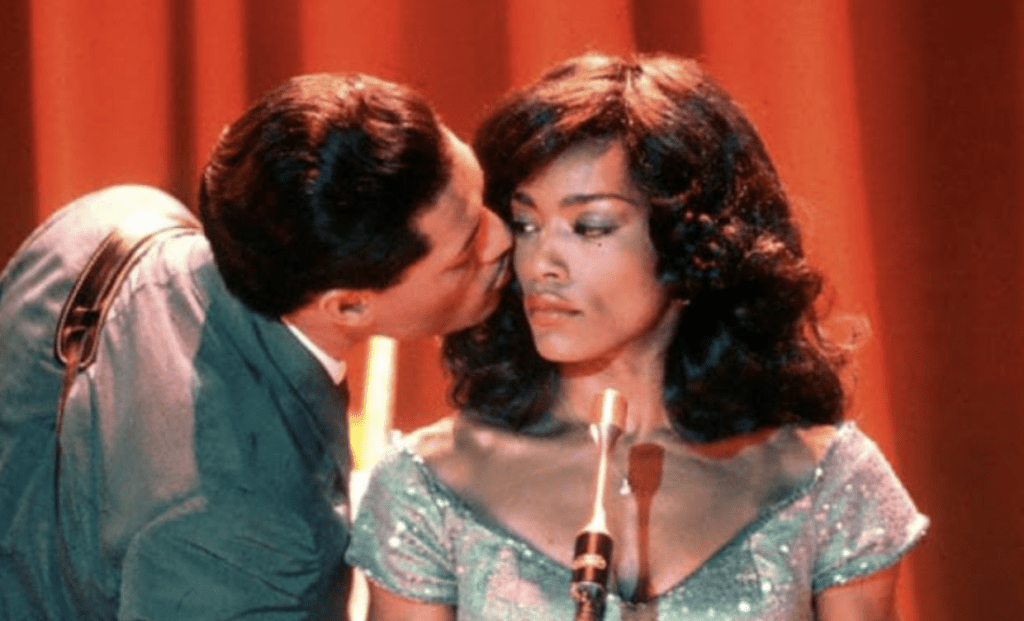 What's Love Got to Do with It is a 1993 American biographical film directed by Brian Gibson, loosely based on the life of Tina Turner.
It stars Angela Bassett as Tina Turner and Laurence Fishburne as Ike Turner. Kate Lanier adapted the screenplay from the book I, Tina, written by Tina Turner and Kurt Loder. Both Ike and Tina Turner assigned rights to Lanier for their lives to be dramatized in the film. All I have to say about this film is "Taste the Cake, Anna Mae."
8. New Jack City – 1991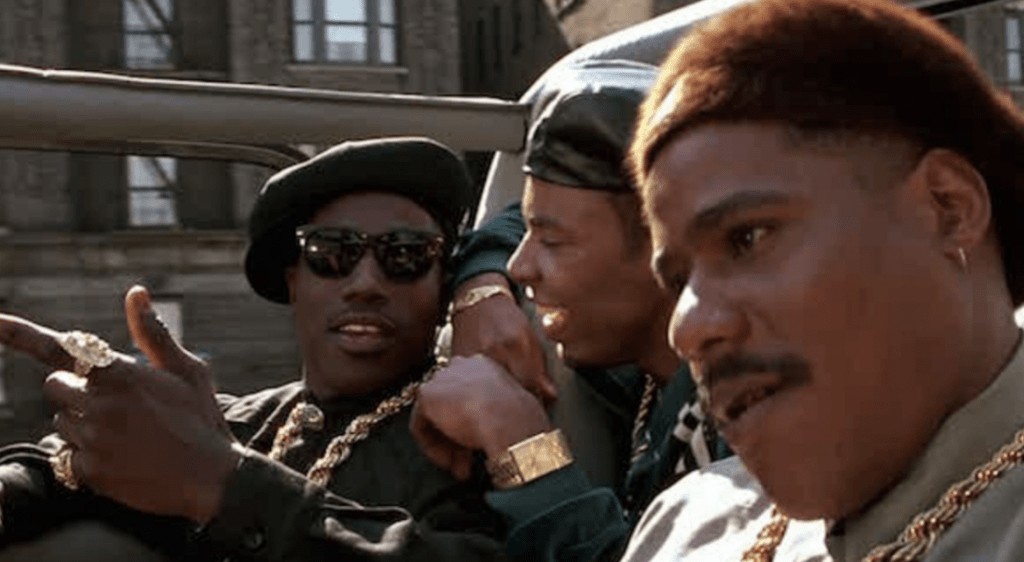 New Jack City is a 1991 American crime thriller action film based upon an original story and screenplay by Thomas Lee Wright, and directed by Mario Van Peebles in his directorial debut, who also co-stars in the film.
The film stars Wesley Snipes, Ice-T, Allen Payne, Chris Rock, and Judd Nelson. Wesley Snipes plays Nino Brown, a rising drug dealer, and crime lord in New York City during the crack epidemic.
Ice-T plays Scotty Appleton, a detective who vows to stop Nino's criminal activity by going undercover to work for Nino's gang. If you haven't seen New Jack City, I need you to "Sit your five-dollar ass down before I make change."
7. Five Heartbeats – 1991

How many times have you uttered or sang the words, "Nights like this, I wish raindrops would fall" while doing your best Eddie King Jr. impression?
That was more of a rhetorical question but feel free to answer it. The Five Heartbeats is a 1991 musical drama film directed by Robert Townsend, who co-wrote the script with Keenan Ivory Wayans.
Distributed by 20th Century Fox, the film's main cast includes Townsend, Michael Wright, Leon Robinson, Harry J. Lennix, Tico Wells, Harold Nicholas of the Nicholas Brothers, and Diahann Carroll. Based on the lives of The Dells, Four Tops, Temptations, and other Motown-inspired groups, The Five Heartbeats is a cult classic that will stand the test of time.
6. Boyz n the Hood – 1991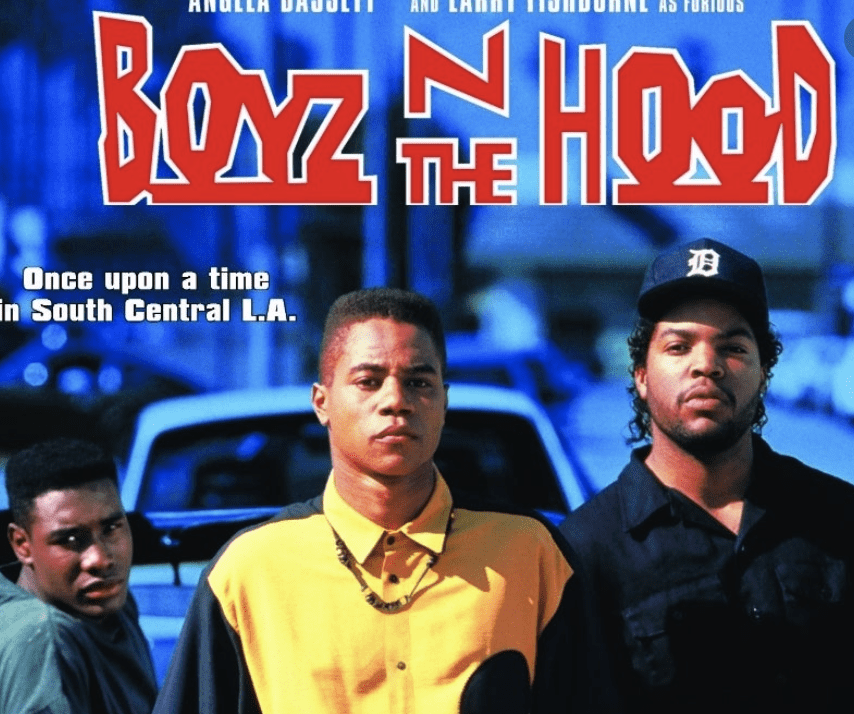 Need I say more? Everyone knows a line from this movie because there are so many classic scenes. Boyz n the Hood is a 1991 American teen hood drama film written and directed by John Singleton in his directorial debut and starring Ice Cube, Cuba Gooding Jr., Morris Chestnut, Larry Fishburne, Nia Long, and Angela Bassett, depicting life in South Central Los Angeles, California.
This was the first film debut for Ice Cube and Morris Chestnut. I can still remember the silence over the theater when Ricky got shot and the sniffles that followed.
5. Friday – 1995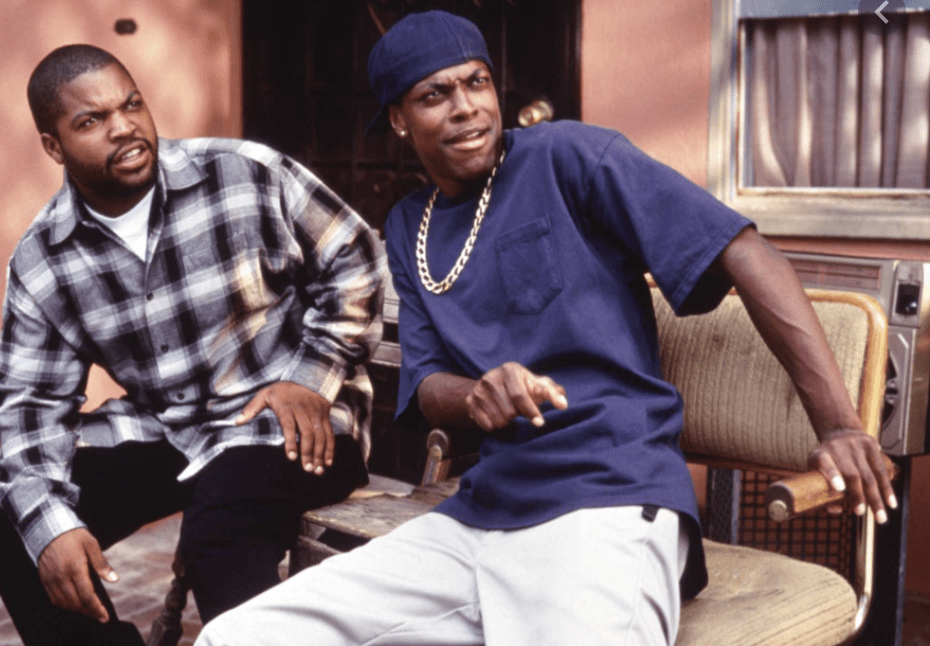 You got knocked the f*ck out! We all at least fell the f*ck out from laughing at this classic comedy. Friday is a 1995 American stoner buddy comedy film directed by F. Gary Gray in his directorial debut written and narrated by Ice Cube, who also stars in the film.
The film co-stars Chris Tucker, Nia Long, Bernie Mac, Tiny'Zeus' Lister, Jr., and John Witherspoon. The film revolves around 16 hours in the lives of unemployed slackers Craig Jones and Smokey, who must pay a drug dealer $200 by 10:00 PM that night.
Although there were two more Friday films that followed, nothing could compare to the first one. We are still waiting for the "Last Friday" film.
4. House Party – 1990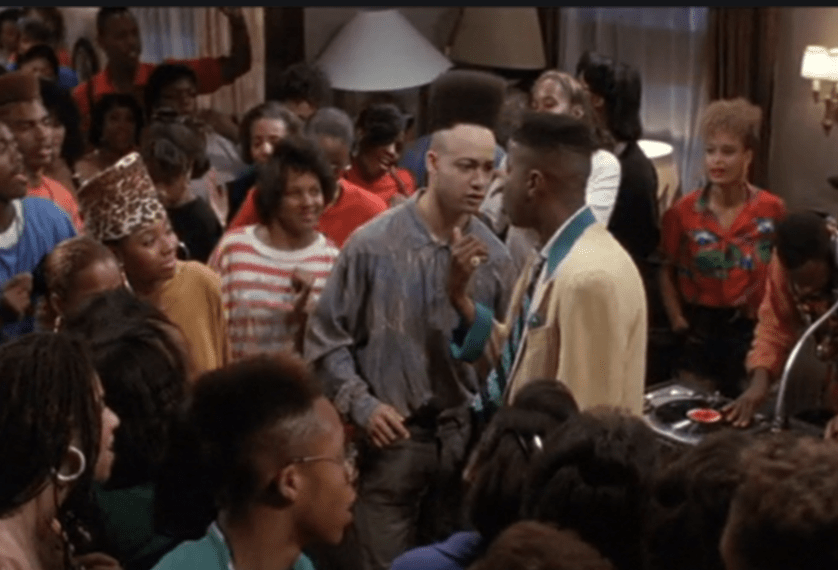 This is one of my favorite films of all time, and I'm not the only one that feels that way.
There were several House Party films that followed this original classic, but when it comes to those, I only have one thing to say, "I knew it; I knew it wasn't Pierre Cardin." Only those that have sent the film as much as I have will get that.
The Black movie was released in 1990 by New Line Cinema. It stars Kid and Play of the popular hip-hop music duo Kid'n Play and Paul Anthony, Bow-Legged Lou, B-Fine from Full Force, and Robin Harris (who died of a heart attack nine days after House Party was released).
The film also starred Martin Lawrence, Tisha Campbell, A.J. Johnson, Daryl "Chill" Mitchell and Gene "Groove" Allen (of Groove B. Chill), Kelly Jo Minter, John Witherspoon, with a cameo by funk musician George Clinton. This was Robin Harris' last on-screen performance before his untimely death, shortly after the film was completed.
The film was written and directed by Reginald Hudlin, based on his award-winning Harvard University student film.The film grossed $26,385,627 in its run at the box office.
3. Malcolm X – 1992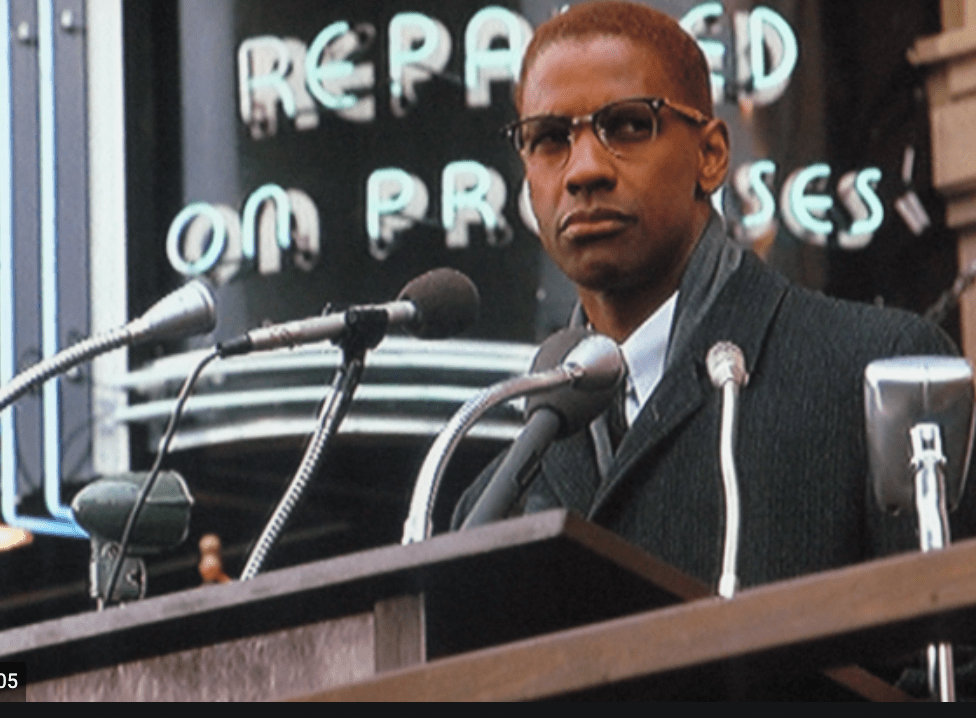 Somebody, please explain to me why Denzel nor Spike Lee won an Oscar for this black movie? The scene when Denzel is outside the police radio station with Nation of Islam standing behind him, and he puts his hand up… you already know what happens, but that is literally one of the most powerful scenes in film history with just a simple hand gesture.
Malcolm X is a 1992 American biographical drama film about the African-American activist Malcolm X. Directed and co-written by Spike Lee, the film stars Denzel Washington in the title role and Angela Bassett, Albert Hall, Al Freeman, Jr., and Delroy Lindo.
Lee has a supporting role as Shorty, a character based partially on real-life acquaintance Malcolm "Shorty" Jarvis, a fellow criminal and jazz saxophonist.
Black Panther Party co-founder Bobby Seale, the Rev. Al Sharpton, and future South Africa president Nelson Mandela have cameo appearances. This is the second of four film collaborations between Washington and Lee.
2.The Best Man – 1999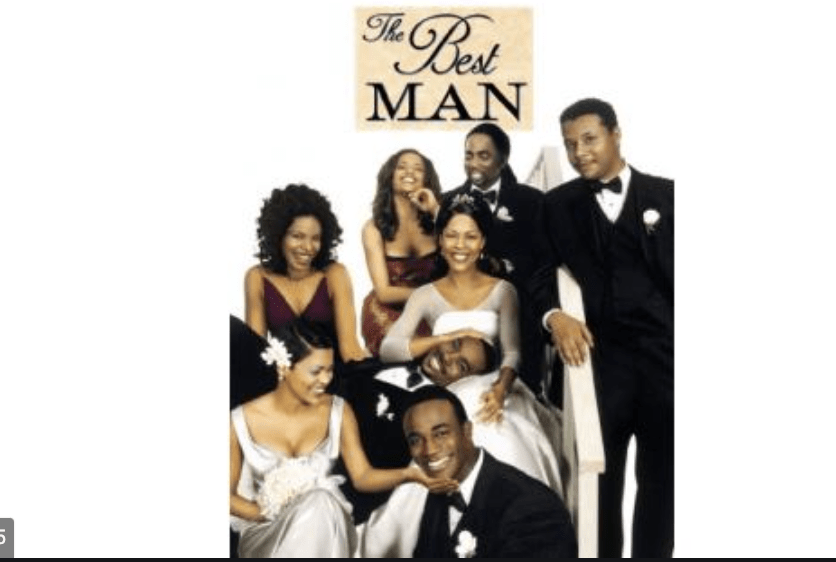 I can't even hear the song "Candy" by Cameo without thinking about the last scene of this film. This film was so good they had to do a sequel.
The second film didn't truly capture the magic of the first one, but they gave it a good shot by returning the original cast. If you didn't know, the Best Man is a 1999 American romantic comedy-drama film written and directed by Malcolm D. Lee.
It was produced by 40 Acres and a Mule Filmworks, with Lee's cousin, Spike Lee, serving as producer. The film stars Taye Diggs, Nia Long, Morris Chestnut, and Sanaa Lathan.
1. Boomerang – 1992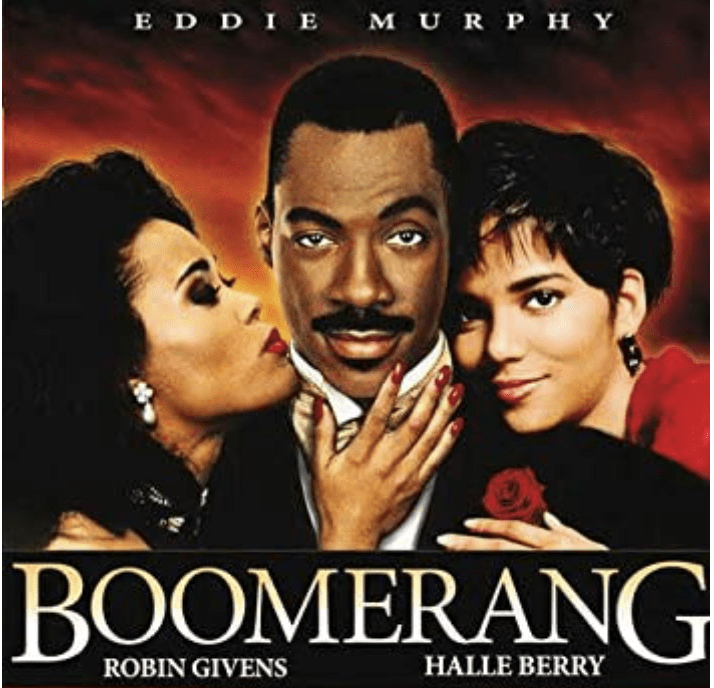 Eddie Murphy had already given us Coming to America and Harlem Nights in the late 80s but this film is right up there with those two. All I can say is, "Don't be pu**y whipped, whip that pu**y" or how about, "Maaarrcusss Daaarling."
Boomerang is a 1992 American romantic comedy black movie directed by Reginald Hudlin. The film stars Eddie Murphy as Marcus Graham, a hotshot advertising executive who is also an insatiable womanizer and male chauvinist.
When he meets his new boss, Jacqueline Broyer (Robin Givens), Marcus discovers she is essentially a female version of himself. He realizes he is receiving the same treatment he delivers to others. The film features supporting performances by Halle Berry, David Alan Grier, and Martin Lawrence.