Top 10 Black Celebrity Rehab Success Stories
Celebrities are known for many things: their perfect skin, their wealth, and, quite simply, their white picket fence-type life. Nevertheless, no matter how trite the saying is, celebrities are just like us. They deal with heartbreak and loss, and they suffer and get sick. And despite the ways in which we idealize them for their best qualities, they do have their faults. The faults, in particular, that have been emblazoned on magazines throughout the years happened to be drug or mental health-related, so for those who are considering help or looking for a sign to return to rehab, here is a list of 10 celebrities who have gone to rehab and got the helped that they needed:
1. Oprah Winfrey
Despite her current accomplishments as a t.v. host, producer, and award-winning philanthropist, Oprah abused drugs from her early twenties and into the 1980s when she started The Oprah Winfrey Show. However, when the show was on the rise, she knew she had to get clean in order to maintain her success. She received treatment and got sober in the early 80s, and since then, she has become one of the richest women in the world (with a network of 2.6B USD).
2. Kid Kudi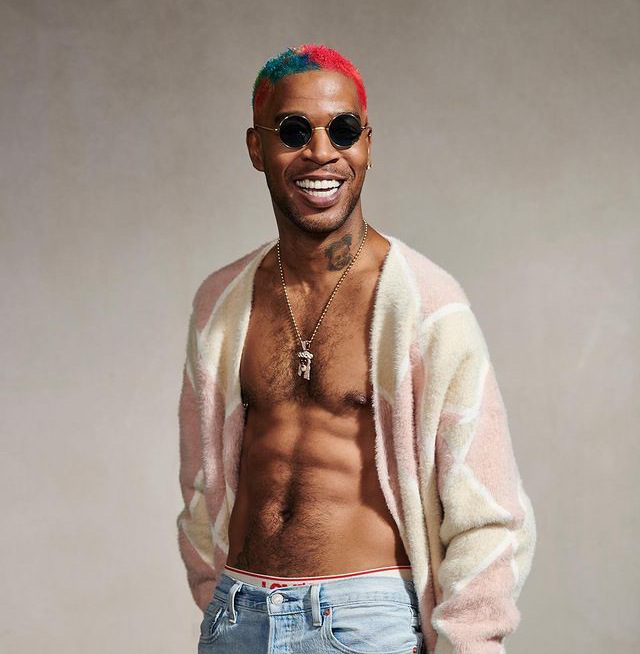 In a 2010 interview with Complex magazine, the award-winning singer and rapper revealed that he started using cocaine as a mechanism to cope with the stress that came with fame, "I started doing cocaine to get through interviews, cause people wanted to know a lot about my personal life and I wasn't prepared for a 60 Minutes interview every time. Doing bumps I was able to get through the day, but then I would smoke weed to calm me down—it was the only way I could get through the day without people noticing I was doing it." Despite his past struggles with drugs, the acclaimed performer has sought out treatment for help with his mental health.
3. Naomi Campbell
Naomi Campbell's struggle with cocaine started in 1994, when she was 24 years old, and worsened after the death of her good friend, designer Gianni Versace, in 1997. After several attempts to quit drugs beginning in 1999, Campbell finally became sober for good upon meeting her good friend and fellow substance abuse survivor, Mary J. Blige, 
"We were in a club called Plastic and we were in the bathroom. And you looked at me and you said, 'We are from the same tribe.' And I've never, ever forgotten that. And the importance of it being that day, I don't know if you ever knew. The next day, I went and checked into rehab. That very next day. So, hearing that from a sister, it was important to me. It meant a lot to me. Gave me strength. So I always want to say thank you so much for that."
4. T.I.
Following the T.I's release from prison in 2010, the rapper acknowledged that he had a drug problem. However, with the help of fellow rapper, Eminem, he was able to overcome his habit.
5. Samuel L. Jackson
Samuel L. Jackson has always been forthcoming with his struggles with drugs. He has shared that his wife, LaTanya Richardson, helped him kick his habit. In 1991, he checked into a drug rehab facility, and since then he has remained sober and has become one of the highest-paid actors in Hollywood.
6. Mary J. Blige
Mary J. Blige has struggled with addiction, since her early teenage years. Her drug use worsened when she became a rising star in the 90s. As a result of her lengthy drug abuse, it took years for the singer to become sober. Nevertheless, she recently had the opportunity to perform at the 2022 Superbowl Halftime Show; she sang the house down with her hits "No More Drama" and "Family Affair."
7. Jada Pinkett Smith
Like others on this list, Jada Pinkett Smith has been candid about her battle with drugs and alcohol. While speaking on her Facebook Watch show, Red Table Talk, she revealed that "wine was like kool-aid [for her]" and because of this, she was, "used to that hard hit. I was drinking hard in high school, too, and when I got out here I was doing cocktails. So, ecstasy, alcohol, weed. Let me tell you, I was having myself a little ball." However, In 2017, she celebrated 20 years of being sober.
8. Bobby Brown
In a 2020 interview with Robin Roberts, Bobby Brown revealed how his marriage to the late singer, Whitney Houston, affected both of their drug habits, "It was terrible. Both of us, you know, trying to be clean, or one of us trying to be clean and the other one don't wanna be clean. It's a big struggle…I'm clean from narcotics, yes. I haven't done narcotics in 10 to 12 years." However, like many in recovery, Brown is still learning how to deal with his other drug addictions, "Alcohol has been a problem."
9. Flavor Flav
William Jonathan Drayton, Jr. also known by his stage name, Flavor Flav, spoke of his addiction to crack cocaine in his 2011 memoir, Flavor Flav: The Icon The Memoir. He recalled how moving to L.A. saved his life. He also thanked his family for his sobriety, since they performed an intervention, which led him to check into the Betty Ford Center.
10. Natalie Cole
In a 2010, sit-down interview with Wendy Williams, the late singer, Natalie Cole, spoke of her heroin addiction, "Everybody knew me up in Harlem…When my first record came out, 'This Will Be,' on that particular day I was on my way to get drugs." However, her legacy includes her triumph over her battle with drugs, "People often ask me why I got into drugs. I think they were just waiting to happen, a culmination of not having resolved things….My father's death was the beginning; it wasn't till years later that I was able to understand that I was still grieving and that as 'the daughter of,' I was still walking in his shadow."
Whether you're suffering from an addiction to narcotics or alcoholism, it is essential to know that you deserve compassion from those around you and that you're not alone. There are resources out there for those like you who need supportive services:
Live Another Day: 1-866-720-1044
SAMHSA's National Helpline: 1-800-662-4357 (HELP)