Achieving success in the entertainment industry does not come easily, and achieving success in more than one of its sectors is rare. Berry Gordy's career represents one of the entertainment industry's most legendary achievements.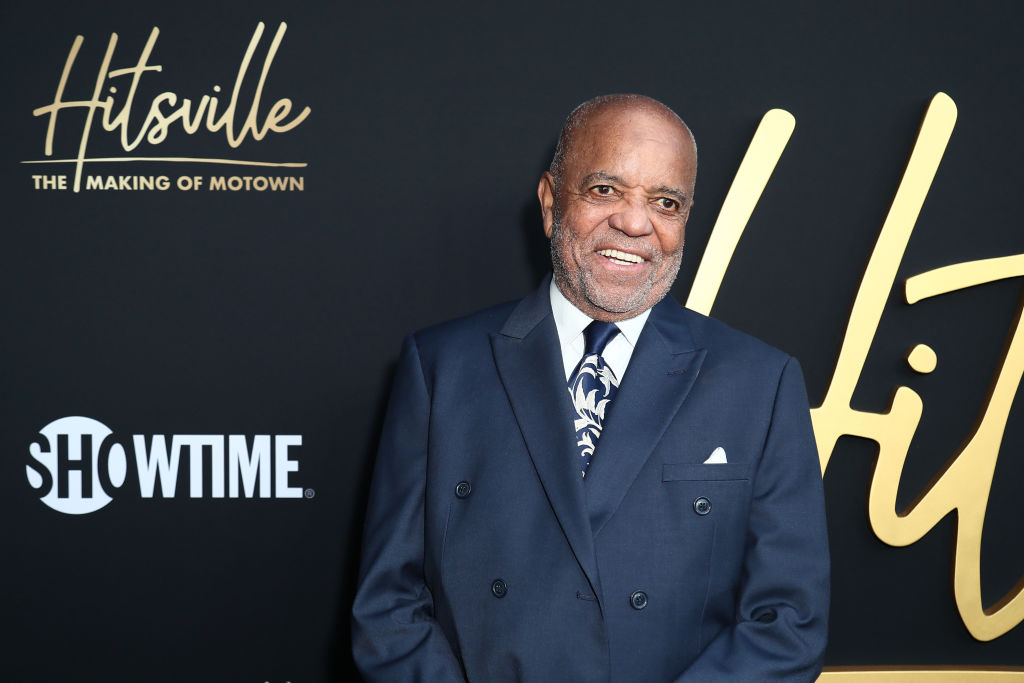 What makes him even more remarkable is his ability to launch and catapult the careers of some of the legendary figures in music history. It's easier to understand the reasons for Gordy's success and influence when considering these 10 great things about the man.
1. He Is True to His Passions
Despite his love for music, Gordy couldn't wait to get started on the rest of his life when he dropped out of high school in the 11th grade to pursue his other dream of becoming a professional boxer after being discharged from a music class.
Although his early wins showed that he had what it takes for a promising boxing career, Gordy was forced to that part of his life on hold in 1950 when he was drafted to participate in the Korean War.
Gordy would find a way to go back to his first love for music as an assistant to an army chaplain who would play the organ at services.
2. He Knows When to Be Practical
When Gordy came home from Korea, he settled down in Detroit with his wife. He took a job working on upholstery at one of the area's large automobile factories to support his growing family.
While working on cars, he would write songs in his head; this gave him much greater pleasure than working on seat cushions, but he needed this factory job to earn a living.
3. He Is a Gifted Songwriter
Although Gordy realized his need to make money, he also acknowledged that doing something he didn't love was not something he could sustain.
Therefore, he combined his passion for music with his need to make money by leaving the auto industry in the 1950s to pursue a music career.
Although this move cost him his marriage, it allowed him to co-write "Reet Petite," a 1957 hit for singer Jackie Wilson, which propelled his songwriting career.
Gordy ultimately co-wrote more than 240 songs for the music publishing affiliate of his Motown label. His numerous iconic hits including "Shop Around" for The Miracles, "Money (That's What I Want)" for Garrett Strong, and "ABC" for The Jackson 5.
4. He Has an Entrepreneurial Spirit
Gordy had a talent for pursuing multiple opportunities at the same time. Following his success writing for Jackie Wilson, Gordy established Jobete, a music publishing company named after his three children.
He invested his profits into music production and used an $800 loan from his family to start a new record company, Tamla Records, which included the Motown label.
This critical move gave Gordy the control he needed to get paid fairly for his efforts, though he had to learn from multiple failed attempts to get paid for work he performed while employed by other producers.
5. He Has a Heart of Gold
One of Berry Gordy's most notable qualities was his desire to improve other people's lives. Motown Records employed numerous individuals and gave countless African American young people living in impoverished Detroit neighborhoods the opportunity to pursue their dreams and move past cultural boundaries with music.
Gordy had a knack for grooming people's raw talent and patiently helping them apply it in the best way possible to ensure their growth. As a result, he was responsible not only for countless artists' careers, but he launched the careers of numerous songwriters, producers, and even dancers.
6. He Saw Beyond Racial Divides
Motown came of age during the chaotic 1960s when racial tensions and the Vietnam War were tearing the country apart.
Although Gordy supported Motown artists to perform at events supporting African American causes and opposition to the war, he recognized that appealing to the broadest possible audience, including white people or those who loved rock, pop, and other music genres, would give Motown artists and their music the best chance for longevity.
7. He Is an Attentive Mentor
Gordy was extremely meticulous about defining the direction his company and his artists would take. His desire to mentor young people helped them achieve their full potential.
Among the most notable examples of how his mentorship changed music history are the careers of Smokey Robinson, Michael Jackson, Diana Ross, and Stevie Wonder. Gordy also serves as a role model for other entrepreneurs to apply exacting and uncompromising standards with a clear vision and persistence.
8. He Is a Brilliant Strategist
One of Berry Gordy's unique talents was his ability to sniff out the qualities that make other people special and develop them. He believed this was possible with almost anyone and likened his artists' development to that of a car as it progresses through an automobile factory assembly line.
A person would enter the doors of his business, work with a staff of songwriters, producers, and image-makers, and emerge as a superstar. If something in the process did not measure up to the highest standards, it would be let go.
9. He Is an Advocate, Humanitarian, and Philanthropist
Berry Gordy has spent a lifetime helping people achieve their dreams while fighting racial inequality. During the 1960s, he promoted using black models for advertising and black performers on television's American Bandstand and The Ed Sullivan show, to expose them to wider audiences. He even occasionally included white performers on his rosters.
Among numerous generous acts, Gordy supports Detroit's disadvantaged youth with college scholarships. He also recently donated $4 million to Detroit's Motown Museum expansion, influencing others to explore their dreams.
10. He Always Seeks New Opportunities
Berry Gordy is never complacent. He challenges himself to achieve new goals, and after moving to Los Angeles in 1972, he proved his film-making prowess with the Billie Holiday biography, "Lady Sings The Blues," "Mahogany," and "The Last Dragon." Gordy also established himself as a writer with his 1994 autobiography, "To Be Loved."
With so many wonderful things about Berry Gordy, there is no doubt that people will continue to benefit from his legacy for many years to come.