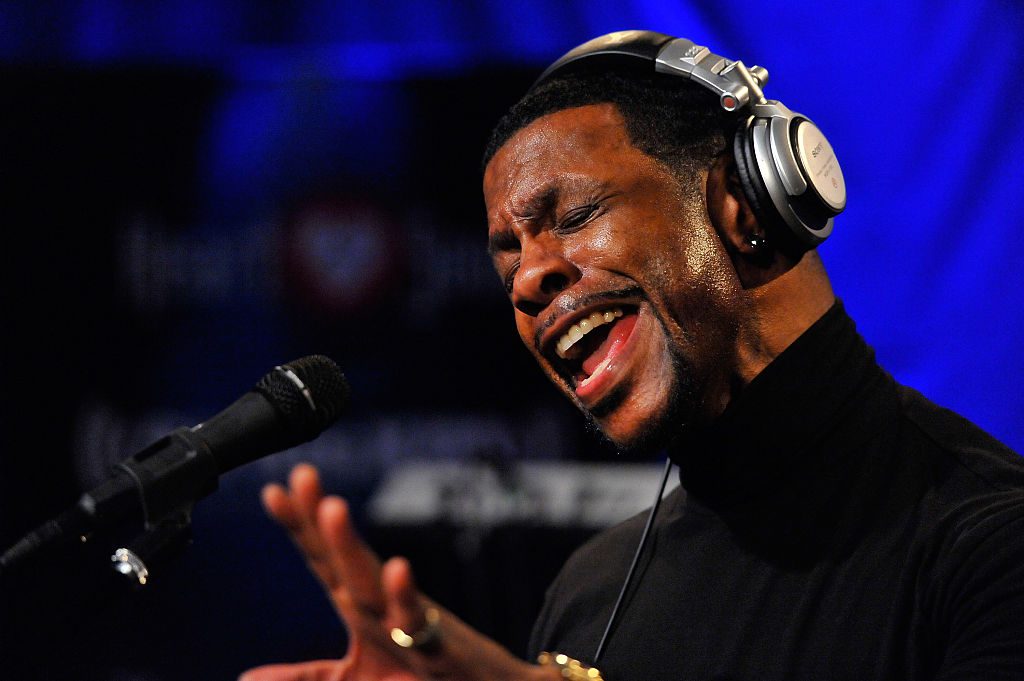 Some black singers are undeniable, and some fit into a niche of singers. In this case, "Beggars."
… it's the early nineties. Jaleel White, then riding high playing the "Steve Urkel" character on the sitcom Family Matters, is guesting on Arsenio Hall's talk show. The subject turns to young Jaleel's music tastes. Luther Vandross' name comes up in conversation. Jaleel wasn't a fan.
"He begs too much!" he said.
Okay, at the moment in black music when the New Jack Swing sound was hot and gangsta rap was around the corner, kids Urkel's age didn't want to know about any old-fashioned, bent-kneed romantics who apologize for things they probably didn't do.
However, since the dawning of rhythm & blues, it was tacitly understood that rhythm & blues was the one genre where a person could beg and still retain their dignity when they got off the floor. When most R&B singers go into their pleading bag, they do so with the conviction of a preacher. Some aren't even tender about it – they dead-ass attack those pleas with all the gusto of a hungry man at a buffet table.
So, without further ado, here are ten great rhythm & blues artists in the begging business. Some of these folks could make Luther Vandross look like Mr. T.
Tyrone Davis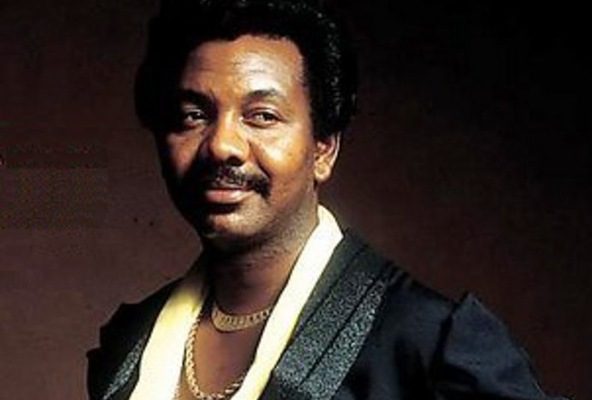 The undisputed Godfather of Begging. Others have come before, and many have come since, but Tyrone Davis had a patent on it, starting with his first hit, 1968's "Can I Change My Mind." In that song, Tyrone threatens to leave, but chickens out when his lady doesn't stop him.
After that single sold a million copies, Tyrone amped up the begging on subsequent releases. His prime begging moment was during the monologue on "I Had It All The Time," where he calls his lover direct from Chicago's O'Hare Airport, apologizing profusely for some mistake he made ("oh baby, yeah – I'm ready to CRAWL"), adding that he's "had a lot of time to think (and) reminisce" – probably while drunk – "about all he good things about you….": Coming dead close: "You Wouldn't Believe," where his wife walks out on him after accusing him of cheating.
Never mind that he's so honest that he shows her his "pay stub so you can see how much I made." Despite his forthrightness, she still thinks ole TD is tippin'. No wonder Tyrone is always pleading, even though he was probably in the right.
(2) David Ruffin

(3) Levi Stubbs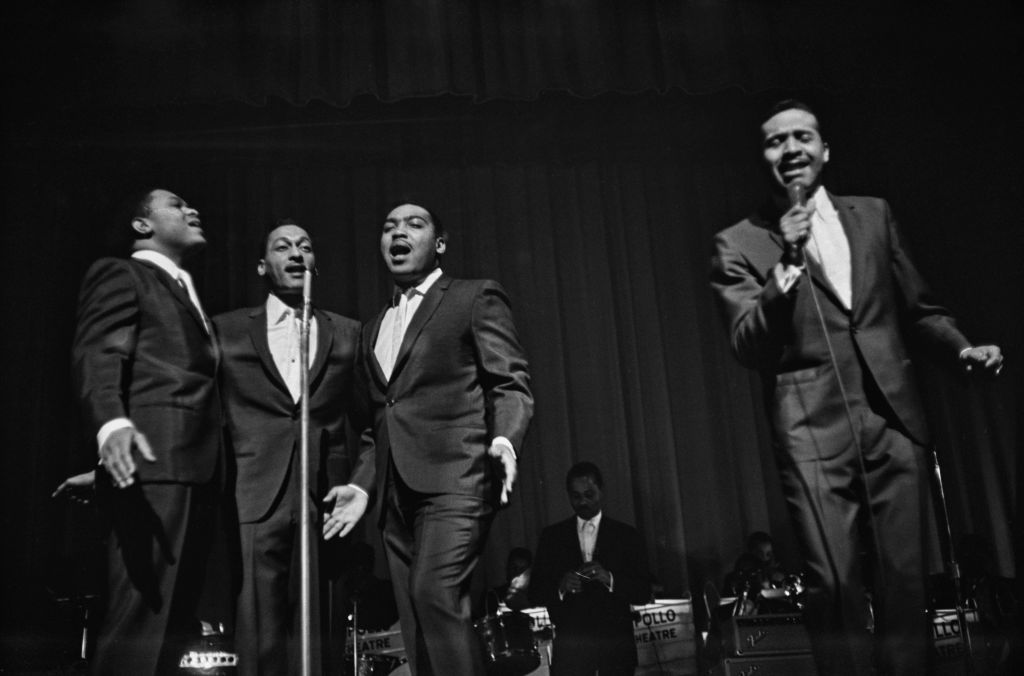 I call the respective lead singers of the Temptations and the Four Tops "arrogant beggars." While both men could scuff their knees as well as anyone who wanted it real bad, neither man had the humility of Tyrone Davis.
Ruffin and Stubbs sounded a little more entitled. Right at the top of the Temptations'"Ain't Too Proud To Beg," Ruffin is right in your face: "I KNOW YOU WANNA LEAVE ME, BUT I REFUSE TO LET YOU GO!" He then adds that he will resort to begging if he has to, but his tone is so cocky that it comes off as a threat.
As for Levi Stubbs, he always had a vulnerable streak, even when he got the girl. Most of the time he's usually living in mortal fear that she's about to leave him – "Shake Me, Wake Me," "Bernadette," and especially "Standing In The Shadows Of Love," where he almost invokes hell and damnation during the spoken passages.
His most defeated moment was "Baby, I Need Your Loving" – for once, his voice was unusually clear, not as gravelly, and you can bet he didn't want to see his lifeline taken away by the woman he's singing to.
(4) Lorraine Ellison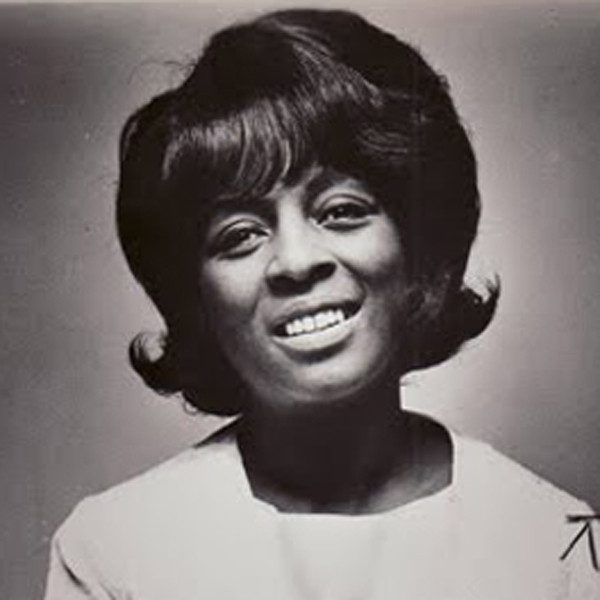 In pure chart terms, Lorraine Ellison is fairly obscure (two songs in Billboard's R&B Top 40 listings), but aesthetically, Lorraine recorded a body of work that is just as essential as Etta James or Aretha Franklin, with a strong cult following.
One of those two hits was 1966's "Stay With Me," which doesn't hit you over the head with its greatness but rather sneaks up on you and smolders before you even know what's going on.
The begging on this song was so intense that when Mary J. Blige remade it, she toned down the submissive lyrics. Lorraine was "asking and begging"; Mary J. was TELLING him. Despite this, Ellison's original is still a powerful force. Out-of-tune trumpets and all.
(5) Lenny Williams
Lenny was a former lead singer of Tower Of Power who struck out on a career of his own.
He recorded "'Cause I Love You" twice on two different albums. The second version, on the Spark Of Love album, was the one that got the airplay, and again, it was the spoken bit that did it.
The phone calls went unanswered, the unfamiliar car parked in his lady's driveway, the records he played all night till he didn't want to hear them anymore, the television he watched "until television went off" – after all this, the man just snaps. Oh, oh, oh, oh…
(6) The Manhattans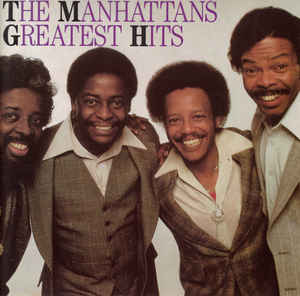 Blue Lovett was one of the greatest talking bass singers this side of Hoppy Jones from the Ink Spots. Several Manhattans' numbers feature Lovett's love-man raps (including the million-selling "Kiss & Say Goodbye").
However, she's leaving him on "Don't Take Your Love." In that deep, thundering voice, Lovett turned on the waterworks full steam, even invoking that old cliche "a man ain't supposed to cry."
(7) Andre Williams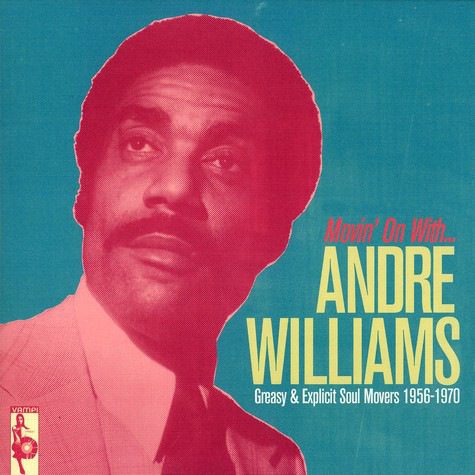 Andre was a jack-of-all-trades who split his time between Dallas, Chicago and Detroit, involved in the music business as a singer, producer and songwriter (his best-known number was likely "Shake A Tail Feather," recorded by everybody from the Five Dutones to Ray Charles in the Blues Brothers movie).
As a singer, he recorded a ton of off-the-wall numbers, including "Bacon Fat," "Rib Tips," "Pearl Time," "Cadillac Jack" and "The Greasy Chicken."
However, he was not adverse to throwing his pride out the window if it would either get him laid or keep him out of jail.
Thus, "Let Me Put It In" was a frenzied appeal for, ah, a woman's…attention (I'm being polite). In "Jail Bait," he's pleading to the judge not to send him to the Big House (I guess he didn't think twice about asking the girl's age).
(8) James Brown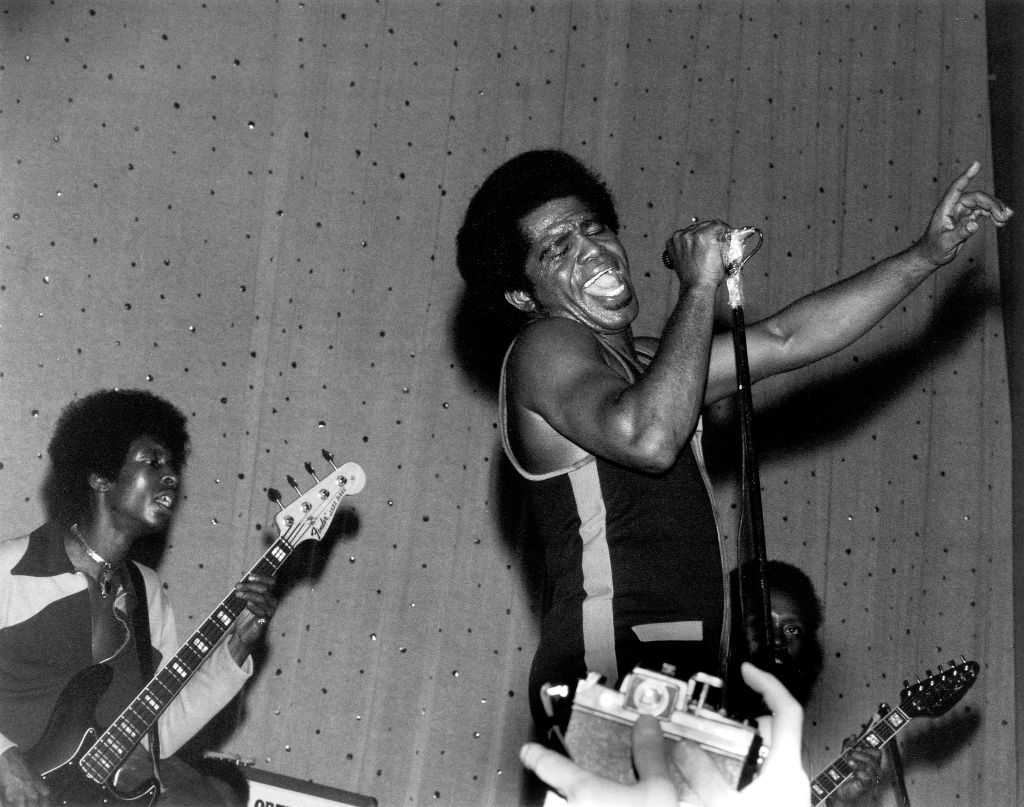 What's the Godfather Of Soul doing on a list like this? Well, in the fifties and early sixties, before he became the Minister Of New New Super Heavy Funk, he recorded a surprising amount of love ballads.
Even though the studio versions of "Please Please Please," "Lost Someone," and "Prisoner Of Love" will give you a good example of his vulnerability, you need to hear the live versions on the first two "Live At The Apollo" albums to really hear JB moaning about his romantic woes.
Especially on Live At The Apollo, Vol. 2, where he starts wailing off the mic in the middle of "Prisoner Of Love." Whatever he was up to, I'm sure the Apollo audience loved it. The listener at home might not know what's happening, but it doesn't take long to figure it out.
(9) Jerry Washington
Again, it's all about the monologue, which in this case threatens to be an entire soap opera. At the beginning of his 1972 southern-soul classic, "Right Here Is Where You Belong," we hear Jerry asking some stranger where "Kim" lives.
Remarkably, the stranger obliges, giving him the exact apartment number. Jerry knocks on the door, knowing he's in hot water with this lady. She angrily responds: "what do you want!" And then Jerry starts working his show: "wait, wait one minute, please…don't close the door…I was just released from the hospital…the doctor told me that the medicine can't do no good…he told me what I have is more serious than cancer…a very, very bad case of the blues…."
The rap is over, and then a vocal group starts sweetly harmonizing on the title. I sure hope Jerry ("it's me, baby") and Kim are reunited.
(10) Keith Sweat
Around the time of the Jaleel White/Arsenio Hall conversation related at the top of the article, New Jack Swing was the preeminent musical style of the day, fusing mainstream R&B with a hip-hop sensibility.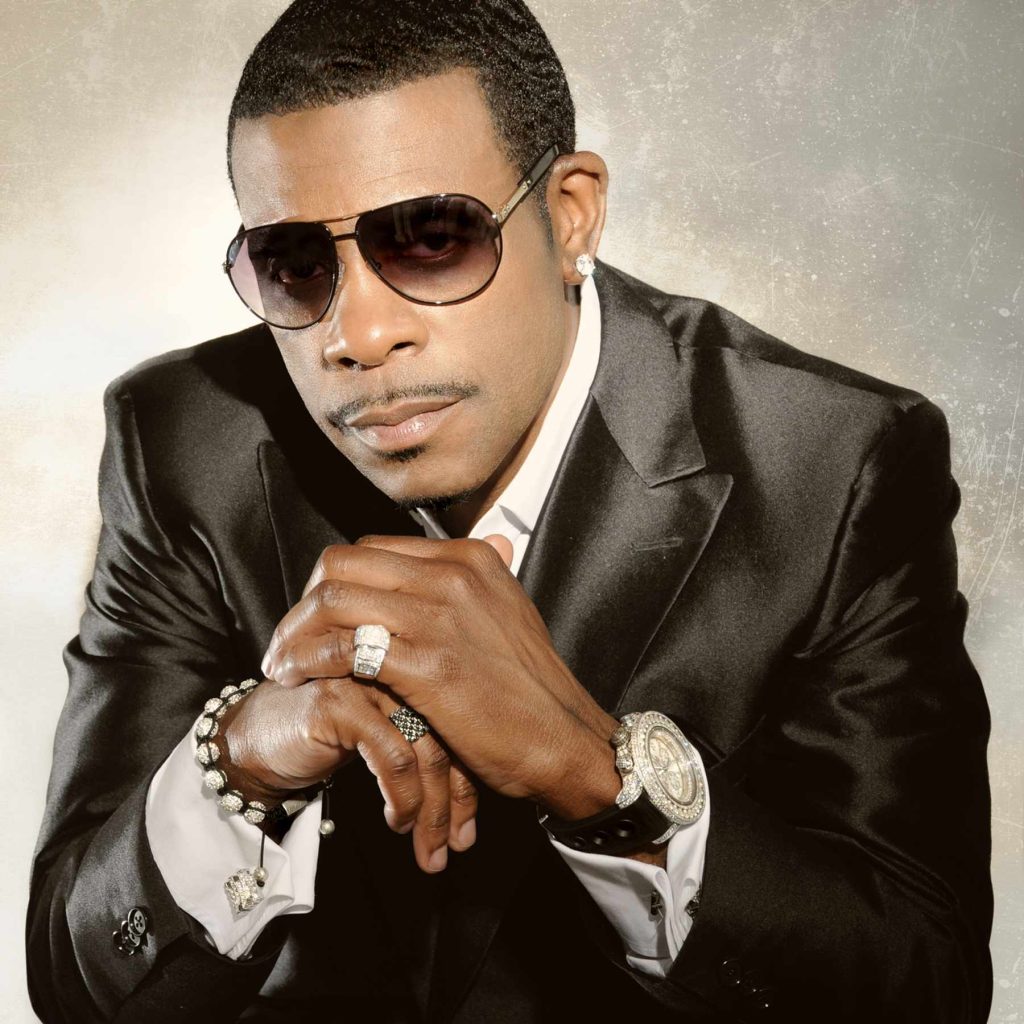 Along with Al B. Sure!, Guy, and others, Keith Sweat was one of the more popular acts in that idiom. Despite Jaleel's protests, Keith was keeping the begging spirit alive.
What's even better, he knows it and owns it. Most modern-day interviews with Sweat reveal that he is fully conscious of the great "begging" tradition in soul music. He is perfectly happy to be part of that lineage, even predicting that it will make a comeback…someday. With a fairly solid string of hits from 1987 onward, he's doing his damndest to keep it going.