Black drummers have been responsible for some of the most memorable moments in music history. From their very beginnings, they have pushed boundaries and set the tone for many genres, inspiring everyone to become a better musician.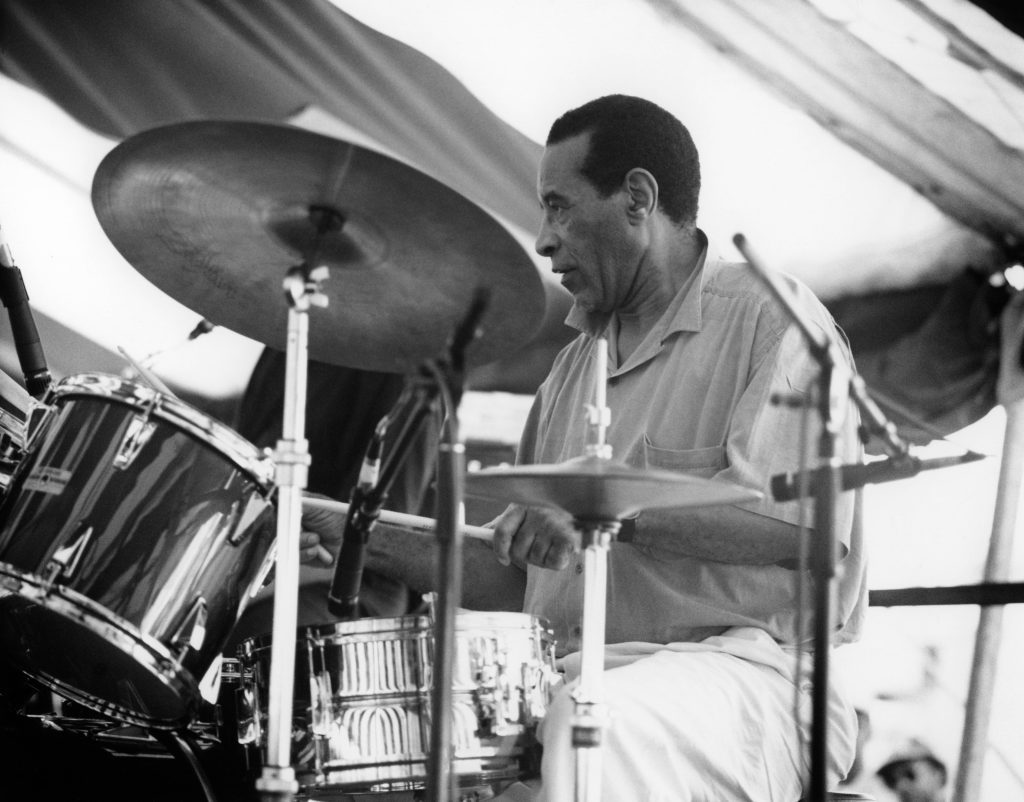 From natural improvisers who can keep time on any beat to technical wizards with a knack for rhythm, Black drummers are without a doubt some of the greatest contributors to music history.
Max Roach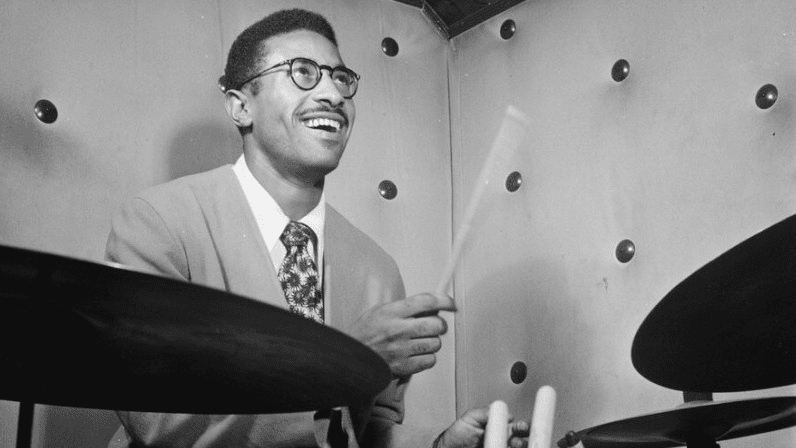 Jazz drummer and composer Max Roach was born in New York on January 10, 1924. Max Roach was brought up in a musical family by his mother, a gospel singer. He played the bugle in parades from an early age and started playing the drums in gospel bands at the age of 10.
The bebop movement's founder, Max Roach, collaborated with many of the top names in the field, including Dizzy Gillespie and Charlie Parker. Along with being a leader of his own successful ensembles throughout his career, he was a member of the groundbreaking band The Jazz Messengers.
Along with his career as a musician, Roach was a renowned composer who produced a number of works that had a significant impact, such as the ground-breaking album "Freedom Now Suite." The early 2000s saw a downturn in Max Roach's health as a result of hydrocephalus problems. Despite this, he continued to be active up until early on August 16, 2007, when he succumbed to dementia and Alzheimer's in Manhattan.
In addition to having a distinguished career as a jazz drummer and conductor, Roach will be recognized for his original and influential playing style.
Art Blakey
Pittsburgh was the birthplace of jazz drummer and bandleader Arthur Blakey in 1919. At addition to teaching himself, Art Blakey had some piano lessons in school. He started performing music professionally in seventh grade, was learning how to be a band leader, and was starting to assume more adult duties.
He may have started playing the drums in the early 1930s, although the exact year is unknown. There is a widespread rumor that Blakey was coerced by a club owner to move to the drums at gunpoint in order for Erroll Garner to play the piano, although the truth of this rumor is in question.
Chick Webb, Sid Catlett, and Ray Bauduc were some of the drummers that inspired Blakey, and his style of drumming was forceful swing. Blakey was a vital player in the creation of hard bop and performed with many of the biggest names in jazz, like Miles Davis and Thelonious Monk.
In addition to his accomplishments as a soloist, Blakey was the founder and leader of the Jazz Messengers, a significant hard-bop band. The Jazz Messengers, which launched many young artists including Wynton Marsalis and Terence Blanchard, were renowned for their exuberant concerts. The last concerts of Blakey took place in July 1990. He passed away from lung cancer on October 16th.
Tony Williams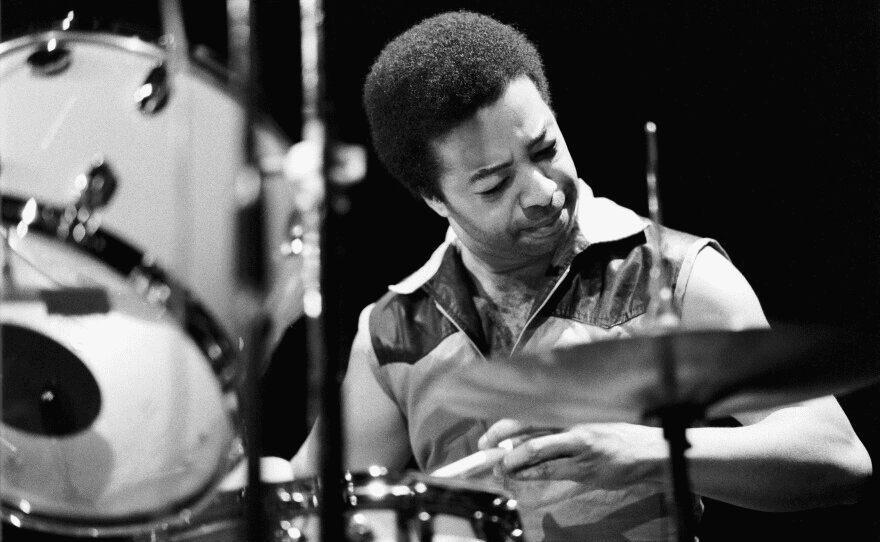 Jazz drummer Tony Williams was born in Chicago in 1945. Early training with drummer Alan Dawson led to his first professional gig with saxophonist Sam Rivers when he was just 13 years old. Williams became well-known in the 1960s while playing with Miles Davis' band, where he contributed to numerous important records and the development of the jazz fusion style.
Williams collaborated with several other well-known artists, including Herbie Hancock and John McLaughlin, in addition to recording more than 50 albums. After undergoing a gall bladder operation, Williams passed away three days later at the age of 51 due to a heart attack.
Kenny Clarke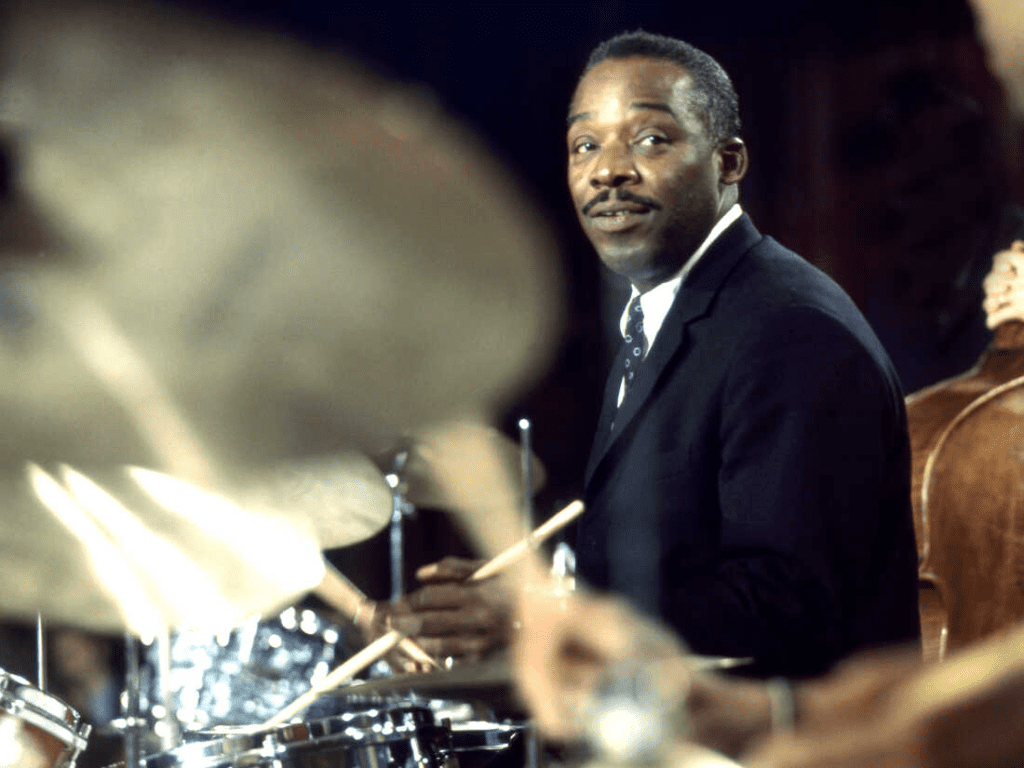 In 1914, Pennsylvania saw the birth of jazz drummer and bandleader Kenny Clarke Spearman. He was around five old when he became orphaned, and a teacher at the orphanage encouraged him to start playing the drums when he was eight or nine.
As a leader of the bebop movement, Clarke collaborated with many of the greatest musicians in the field, including Dizzy Gillespie and Charlie Parker. Additionally, he was a part of the Modern Jazz Quartet, a significant ensemble that fused jazz and classical music.
In addition to leading his own successful ensembles and releasing multiple records as a leader, Clarke also worked with the Modern Jazz Quartet. He was well-known for his flexibility and his ability to perform in a wide range of styles. Kenny Clarke suffered a heart attack in 1975, underwent recovery, and didn't resume performing at jazz festivals in Europe until 1983.
In December 1984, he gave his final appearances during a five-night-per-week engagement. He had a second heart attack at home and passed away on January 26, 1985, at the age of 71..
Clyde Stubblefield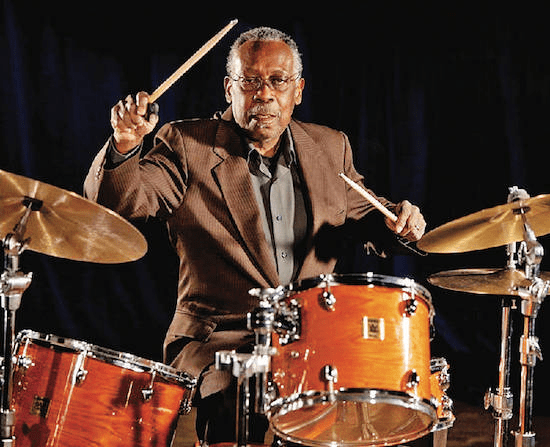 Funk drummer Clyde Austin Stubblefield was born in Chattanooga, Tennessee, in April 1943. He was a self-taught musician who was influenced by the sounds of the surrounding natural rhythms. The most well-known of Stubblefield's accomplishments is his work with James Brown, for whose band he was the drummer for many years.
The "funky drummer" beat, which has been extensively imitated and is now a standard of funk and hip-hop music, is ascribed to him as its originator. Stubblefield not only collaborated with James Brown but also with George Clinton and the J.B.'s, among many other well-known musicians.
He was well-known for his capacity to invent catchy rhythms, and his contributions to the art of funk drumming have left a lasting impression on the genre. On February 18, 2017, Stubblefield passed away from kidney failure. He battled kidney disease since 2002 after overcoming cancer in 2000.
Sheila E.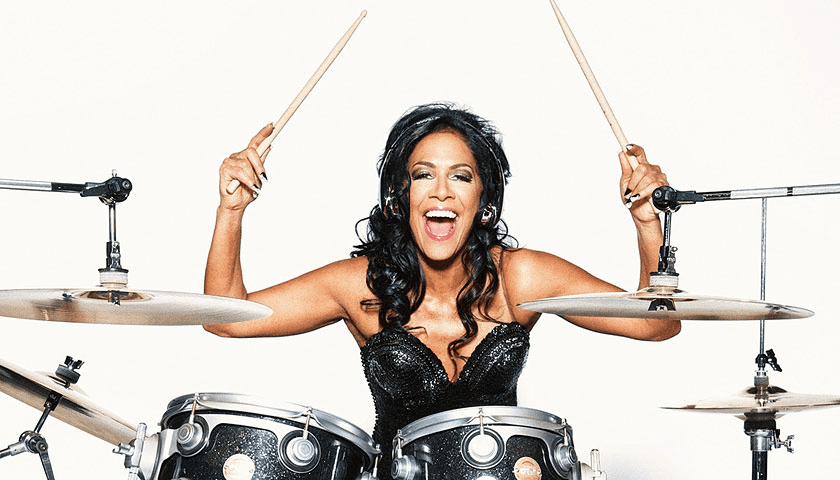 Sheila Cecilia Escovedo aka Sheila E., a drummer, and percussionist, was born in December 1957 in Oakland, California. She started her career in the mid-1970s as a vocalist and drummer with The George Duke Band. She became well-known for both her charismatic stage presence and impressive drumming abilities.
In the 1980s Sheila E. played in Prince's band and contributed to some of the musician's most popular albums and tours. Sheila E. has collaborated with other well-known performers, including Jennifer Lopez and Gloria Estefan, in addition to her work with Prince. She has also made a number of successful solo albums.
She is renowned for her ability to play a variety of percussion instruments as well as for her vivacious stage presence. She is still active today, contributing drums film soundtracks, and more. She directed a Prince tribute at the 2016 BET Awards and unveiled a new song in his honor.
Sheila E. played prominent percussion on the soundtrack to the movie The Boss Baby in 2017. She also makes an appearance in Fred Armisen's 2018 Stand Up for Drummer comedy special on Netflix, and she contributes percussion to numerous songs on Gary Clark Jr.'s album This Land. Sheila E. performed at the Let's Go Crazy: The Grammy Salute to Prince and the performance oversaw the music and dropped the single "Lemon Cake" in 2020.
Chick Webb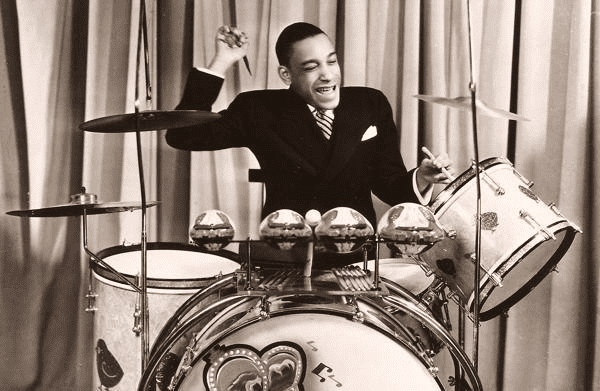 Baltimore, Maryland, was the birthplace of jazz drummer and bandleader William Henry "Chick" Webb in February 1905. When he was three years old, he started banging rhythms on pots and pans, and as he got older, he started doing the same on marble stairs and iron railings as he moved through his East Baltimore neighborhood.
Webb was able to purchase drum equipment and start playing with neighborhood musicians thanks to the money he made working as a newspaper employee. As the bandleader of his own group, Webb became well-known in the 1930s and is credited with helping to popularize swing music.
He performed with many of the greatest jazz musicians, such as Ella Fitzgerald and Benny Goodman, and was renowned for his ability to produce rhythms that were contagious and danceable. Webb was a successful bandleader in addition to his career as a musician and released multiple records as a leader.
His innovations in jazz band direction and drumming left a lasting impression on the genre. Although Webb's health started to deteriorate in November 1938, he continued to perform for a while, refusing to stop traveling so that his band could continue to make money during the Great Depression.
He ignored his own discomfort and physical tiredness, which frequently resulted in him collapsing after complete sets due to exhaustion. In 1939, he underwent a major procedure at Johns Hopkins Hospital in Baltimore. The Pott disease claimed Webb's life on June 16, 1939, in Baltimore.
Uriel Jones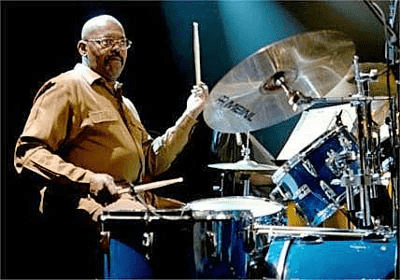 Drummer Uriel Jones was born in Detroit in 1934 and played jazz and R&B. He started playing the drums at an early age and became well-known for his proficient and adaptable playing style. Motown superstars like Marvin Gaye and Stevie Wonder were among the top names Jones shared the stage with.
He was renowned for his versatility as a musician and for significantly impacting the creation of the Motown sound. Jones was a successful session drummer in addition to his work as a musician and recorded numerous albums as a leader. His contributions to the drumming of jazz and R&B have had a lasting impression on the music business.
Jones passed away at the age of 74 from complications related to a heart attack at Oakwood Hospital & Medical Center in Dearborn, Michigan.
Cozy Cole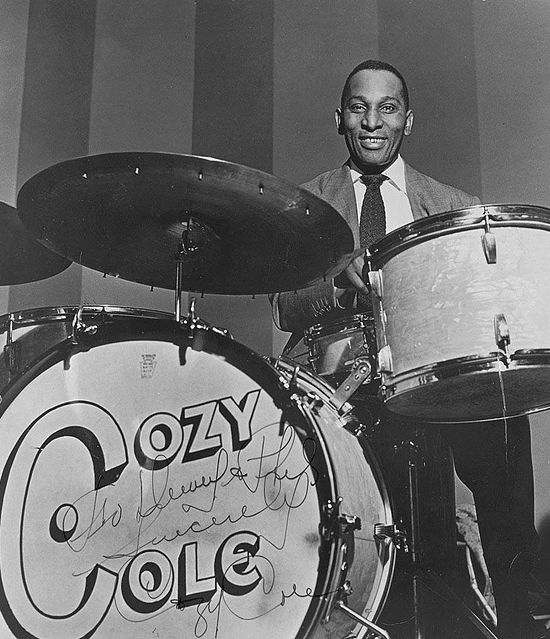 On 17 October 1909, William Randolph "Cozy" Cole, a jazz and R&B drummer, was born in East Orange, New Jersey. He played with musicians such as Jelly Roll Morton, Blanche Calloway, Benny Carter, Willie Bryant, Stuff Smith, and Cab Calloway after landing his first music gig with Wilbur Sweatman in 1928.
He was employed by CBS Radio's music director Raymond Scott in 1942 to be a member of the network's first all-black orchestra. He then joined Louis Armstrong's All-Stars to perform. In the 1930s and 1940s, Cole became well-known for his work with large bands and his popular solo records.
He collaborated with many of the biggest names in the music business, like Louis Armstrong and Benny Goodman, and was renowned for his versatility. Many modern rock drummers, notably Cozy Powell, who adopted Cole's moniker "Cozy," credit Cole as an inspiration. He passed away in Columbus, Ohio, from cancer in 1981.
Duke Ellington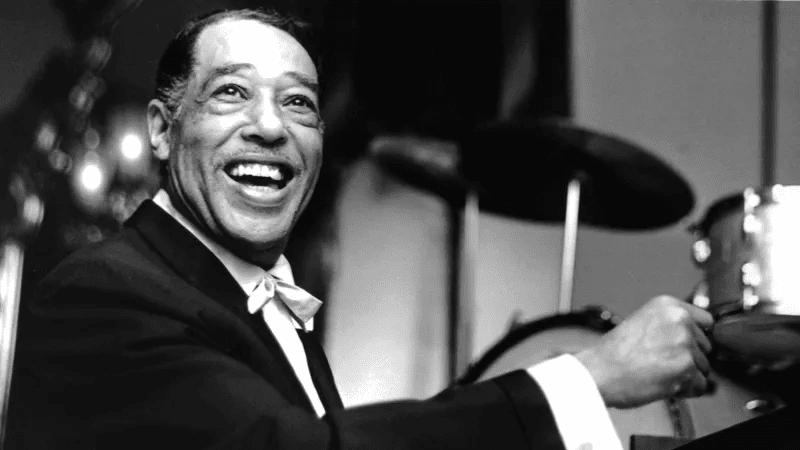 In 1899, jazz musician and composer Edward Kennedy "Duke" Ellington was born in Washington, D.C. He started playing the piano at an early age and became well-known for his creative and accomplished playing. The Duke Ellington Orchestra was headed by Ellington for many years.
He is most recognized for his work as a pianist and composer. Although Ellington is largely recognized for his work as a pianist, he was also a talented drummer who performed in his own band, The Duke Ellington Orchestra. His contributions to jazz piano and composition have had a long-lasting influence on the genre, notably "Mood Indigo" and "Satin Doll," two of the notable songs he wrote and recorded.
Ellington lived out his final years in a townhouse in Manhattan. His sister Ruth, who managed his publishing company, also lived there, and his son Mercer lived next door. After his death in May 1974, West 106th Street was officially renamed Duke Ellington Boulevard.