R&B Love songs have enchanted and enriched the ears and imaginations of music lovers the world over like no other genre.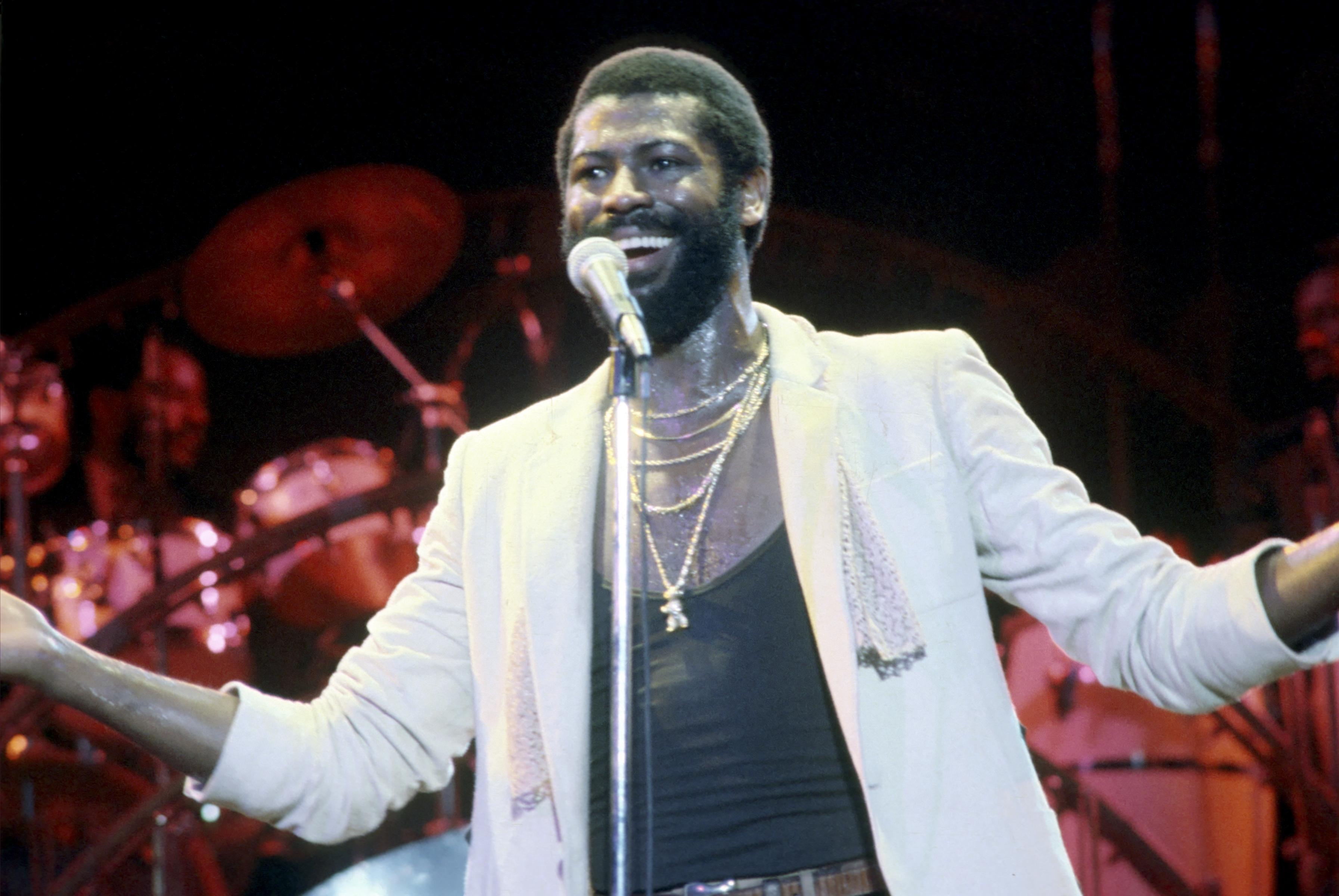 Some might credit this to the impassioned manner in which they were sung or the soul-stirring rhythms that recall the very beat of a bountifully fulfilled heart.

However, the essence of a love song is its lyric, conveying a message more effectively sung with memorable melody than spoken with earnest intent. Words & Music coupled with a soulful expression that transcends the abilities of the everyday man or woman are priceless treasures when one seeks to acquire life's ultimate prize: a soulmate forever true, loving, and enticing. 
One of the finest songs ever written about the mythical jackpot of perfect love is Kenneth Gamble & Leon Huff's jaunty and bright Philly Soul gem for Teddy Pendergrass entitled, "When Somebody Loves You Back." Breaking the concept down to mathematical fractions, Teddy emphatically instructs, "Not 70/30, not 60/40 / Talkin' `bout a 50/50 Love!"
If you live long enough, you understand that there will be times when both partners are required to give more than the other due to several sundry circumstances. But when all is said and done in a relationship that hopefully lasts across many decades – when all the calculations are in – the see-saw of love balances out in a space of mutual adoration and respect.
One absolutely beautiful word for what true love should feel like was turned into a song by Chuck Jackson & Marvin Yancy as deliciously sung by Yancy's wife at the time, Ms. Natalie Cole.
That word is "Inseparable": meaning never ever to be separated by anyone or anything. This is dream state soulmate territory…never wishing to be apart from the one you love, which, again, in reality, is truly extreme. In Khalil Gibran's timeless text "The Prophet," wisdom is dispatched in the suggestion, "Let there be spaces in your togetherness," as a key to long-term relationships.
But in dream states – especially during long-term loneliness – one aches for someone to love them so much they never want to be away from them.
Additionally, of an extreme nature is when one feels that love is so destined, that nothing can stop it from happening! Thus the angle of Nickolas Ashford & Valerie Simpson's epic "Ain't No Mountain High Enough," first made a classic by the soul-pop love duo of all-time Marvin Gaye & Tammi Terrell, later catapulted into orbit by Diana Ross. "No wind, no rain, nor winter's cold / Can stop me, baby, if you are my goal." This is romance 101…bordering on stalking!

On a purer level is the heartwarming "I'll Be There," which had a pint-sized Michael Jackson and his brother Jermaine (within The Jackson 5) crooning about pacts and salvations of which surely none of them understood at such young ages.
Still, Motown Records' secret songwriting quartet The Corporation (Berry Gordy, Freddie Perren, Fonce Mizel and Deke Richards) tapped into the everlasting aspect of true love like no other with this song, including the ultimate sacrifice; "If you should ever find someone new / I know he better be good to you / `Cuz if he doesn't…I'll be there."

When two people find someone they hopefully feel fits the bills of the above four songs, they arrive at the mountaintop of "At Last," the most adopted wedding anthem of all time. The song was written by Harry Warren (Italian-American Salvatore Antonio Guarana) and Mack Gordon (American Morris Gittler) for the 1941 musical film "Sun Valley Serenade" and originally recorded several times by trombonist/conductor Glenn Miller's Orchestra.
Nearly two decades later, Etta James (African American R&B singer Jamesetta Hawkins) unwittingly made the song her own via an impassioned exclamation to the heavens that any long-waiting love-starved dreamer truly understands – heavily imitated yet never duplicated.

Jumping the broom into Holy Matrimony, the table for the consummation of love has never been as poetically or prayerfully set as by Stevie Wonder who likened true destined love as being represented by a knot-tied in serene celestial eternity with his masterful rhapsody, "Ribbon in the Sky."
The song was one of only four then-new ones included on a two-album set otherwise consisting of past milestones assembled under the colorful (and bold) title, Original Musiquarium, Volume 1.
Once lovers come together as one, the challenge is to keep it together. Though life and the world will hurl them many hurdles to leap and obstacles to avoid, the honest to God best way to survive is to keep love simple. "Whatever you want to do is all right with me…." And, of course, this goes for both parties.
Thus is the plea of the Secular Reverend Al Green's "Let's Stay Together," which he co-penned with Memphis Soul music producer extraordinaire Willie Mitchell and master drummer Al Jackson, Jr. (the reason why the gently driving pulse of this song so perfectly syncs to the success of the long-distance jog of love). 
Once a couple has been around long enough to be pleased to be called 'the folks who live on the hill,' they can also surely sing a wistful duet of "(You're the) Best Thing That Ever Happened to Me" a la Gladys Knight & The Pips, written by soft-spoken country tunesmith Jim Weatherley, the soul group's first-call go-to secret weaver of love magic.
All of that said, there are times when love weighs so profoundly that it's difficult to articulate even in song. Ernie Isley, best known as the searing blues-rock guitarist of The Isley Brothers, best captured that sentiment by putting pen to paper to write the elliptically poetic "(At Your Best) You Are Love" – originally sung by Ronald Isley but also sensitively interpreted for another generation by "baby girl" Aaliyah.
Finally, when no words can express the glow and the glory of love, there is the universal instrumental gift of music. And no instrumental struck a chord about what it feels like to be in love than the note that the swirling ascending strings of the Love Unlimited Orchestra climaxed on – over and over – on the international smash "Love's Theme," master stroke of the love man of love men, Barry White.
May all within the sight or sound of my words above experience every emotion encompassed within these hallmark songs of Soulful Love.