So you've got a great idea and want to start a business. Whether it's full-time or part-time, or just a hobby, there are certain things you want to take care of right away. Then you will save a lot of time and money in the long term. Here are a few tips for you to consider before getting your business completely off the ground.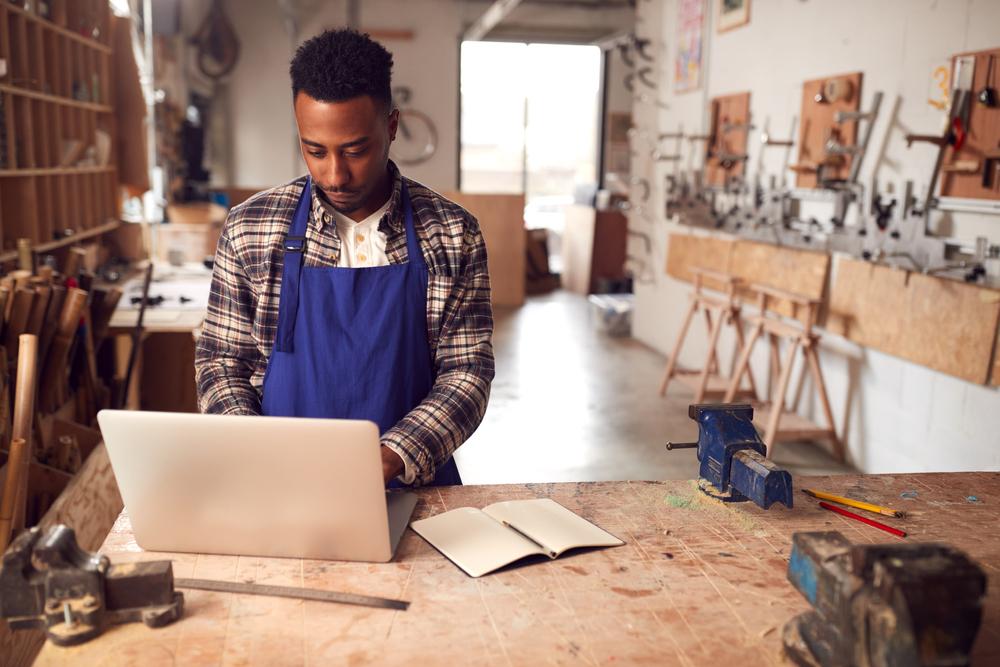 Fictitious business name
Check with your state and see how to create a fictitious business name. This is how you will be able to open your bank account. It's more misleading than it sounds. It could be your actual business name, but for whatever reason, they label it "fictitious" or DBA (doing business as)
Study the Taxes in your State
Another very important factor you want to pay close attention to is taxes. Some various cities and states are very entrepreneur-friendly other states are not California; for example, it is extremely expensive to run a business. New York and other big cities are, too; however, in places like Texas, Florida, Delaware, and Vegas, you can start a business and not pay state taxes which is why many people have businesses in those locations.
EIN Number
One of the essential things you want to do immediately is to get an EIN to register your business.
This is a way the federal government can identify your business. It's like a social security number but for your business. You can apply for it here. Talk to an accountant about the best way to apply for your application as a sole proprietor, S-Corp, etc. If you can't afford an accountant, you can hire a monthly service like Legal Zoom for a small monthly fee to help you out with this and other aspects of your business, like trademarking.
Bank account
Once you get your bank account, you already want to have the EIN in place.
I would suggest doing an online bank account where you can get a debit card, you're going to save in fees, and you'll make more money with your savings than a brick-and-mortar bank, which rarely offers anything substantial.
If you have a savings account and they charge your checking account each month at the beginning of your business, do you want to save as much money as possible, so it's for some of these banks as a suggestion to save money and do it online
Domain name
Having a domain name for your business name is very important. A website indicates that you are serious about having and running a business. In addition, it solidifies your email extension; People will not take you seriously if you have a gmail.com email extension and are trying to do business.
You want to make sure your name or business is easy to remember, not too long, and that is related to whatever it is you're doing.
Unfortunately, that can be a little complicated since there are people who sit around all day long buying domain names so they can sell them for profit.
The good thing is they are different extensions besides .com, so if you can't find your domain name as a .com, you may be able to find it under that .inc or .net, etc. Don't make your domain name too complicated or too long to where someone may make a spelling mistake and never reach your site.
Website
This is another necessary expense. How will people know about your company? Sure, you can have a Facebook or IG page, but you want a landing page where they can learn about your company.
Full Disclosure again, it does NOT cost $5000 to build a website unless you want something extremely elaborate and flashy, which can be a trigger for some people who are sensitive to light and flashes.
You can find someone on Fiverr to build your website for a reasonable fee. I would suggest looking for someone in the states but check their ratings and reviews. Make sure there are not a lot of upcharges and ask what the fee will be for changes in the future if you need them. Make sure you change the access to your website as soon as it's completed.
ONLY YOU need access to your site until you can establish a trustworthy working relationship with the designer.
If you use them again, give them the new login info and when they are finished, change the login info again.
Make your login password a combination of numbers, letters, and symbols to help prevent hackers from logging on to your site and taking over. Also, make sure you sign up with a host like Bluehost or Inmotion hosting, and make sure they do backups of your site.
Short-Term Business Plan
You need to know where you're going with your business. This is a mistake I made early on; I just kind of went with the flow. That's a mistake, and it's like being in the middle of the ocean with a boat and no sense of direction. you have to figure out where you want to land.
There used to be a time when it was suggested people do a 5-year business plan, but with technology today, I don't think that's realistic.
Today, I suggest doing a quarterly business plan or at least once a year. and I would write it out with a pencil. That increases your chances of getting there much faster.
Having a Schedule
When you first start your business, you will work an incredible amount of hours, which may lead to months after, but you will be amazed at how it never feels like "work" because you enjoy what you're doing.
To be a successful business owner, there are other things you have to take care of besides your passion. These are things that can be learned, and eventually, you can hire someone part-time to do some of these things, but the one thing about your own business is it is totally up to you to make sure everything within the business is aligned correctly.
So you need to know a little about how to do a lot. I strongly suggest creating a schedule for yourself in the beginning as to how you know work and when you will end at a specific time.
Training yourself early is a good idea so that your entire life is not consumed with your business and you miss out on other things, like spending time with family, your significant other, and friends.
As I stated, you would be working a lot of extra hours, but you have to be able to take a break. You don't want to overwork yourself even though that's not guaranteed; it's a good idea to set a schedule and then plan out what you need to accomplish the next day by writing it out.
Even if it's on a sticky note that you put on your computer, just make sure you have at least five things that you need to take care of the next day before you wrap the day.
Budget
This is tricky, especially for new entrepreneurs who generally don't have a lot of start-up capital. Still, there are certain things you will need a budget for, such as marketing, press releases, subscriptions to services, and paying other people or paying for certain things.
It's always a good idea to have some money before you start, preferably between five and $10,000 if you can afford it.
Trademark
You don't want to get caught up in this concept and want your business to start. You would hate it if you're business went and someone trademarked your name, and you can no longer use it.
Then your whole branding concept will be a wash. Full disclosure you can try to do it yourself or hire a company. I will warn you a lot of people who say they can do your trademark are full of it they'll charge you a fee, and they keep charging more and more and more fees as time goes on, and you could end up as people I know spending $6000 for something that should cost less than $1000.
Make sure you check the references from anyone who says they could do it, and be very wary of emails you get from people soliciting you. Often, lawyers play bait and switch games by hiring hourly people to solicit people who have what is called "office actions," which means your trademark did not go through.
It could be for a simple reason or something more complicated. If you initially do it, they love office actions because this is how they lure you, and they know you don't have time, so they'll say they can complete it for you and you'll agree to it.
Months will pass, and then they will hit you with another bill to finish everything, and then another one. It can be a real sleazy situation.
I would strongly suggest trying to do it yourself initially and making sure you do all the reading so that you don't make any mistakes because it can be very frustrating to play these games with attorneys who will just rip you off. You will find the two most valuable assets in your business are your time and your money, and you will not take kindly to the many people who are more than willing to waste both.
Press release
You should be building your social media, which should be pretty healthy at this point, and you want to do a press release to announce your business.
You can hire someone to do it in the states. I do emphasize the states because people outside of the states, except Kenya, have had a lot of good fortune because they are very close to the American educational system.
They write pretty well, and you're going to get it a lot cheaper than you would in the states but hiring somebody from another country, there's going to be a lot of typos that are going to be hard to understand. Do you want to announce your business?
So I press release would be necessary, and you want to talk about the services you offer, where you are located, if you have a brick-and-mortar location, or how they can find your website and encourage people to share the information on your social media.
Start over
After you get through with all of this, be prepared to review it in a few months to ensure you are on point.
You must ensure everything is up to par when running a business. it is extremely easy to have a lot of things on your list that never gets done, and time can go by, and it can also be costly. So every few months, review your list and make sure you doing everything you need to do
People offering you help
If you want to know if you are successful or even on the right track, there is one sure sign.
People come out of the woodwork offering to work with you or help you and your business. My mother always says everybody looks out for themselves, and she is right. They are not trying to help you as much as they are trying to help themselves to what you created. If they are a good fit and bring something to the table, that's fine but do your due diligence.
Know that they want to jump on board after you have done all the grunt work and get on the ride. As I said, if they are sincere, they may benefit you but beware and double-check if they're qualified.
Also, many people will see your success and want to separate you from your money and not do the work. Trust me, I've been through it a lot, from hiring writers who copied from other websites after being told not to do it to other things I take responsibility for because I should've checked their work. Trust must be EARNED, not given away freely. Your business is your baby. Protect it.
Whenever you bring anybody on board, I suggest you double and triple check their work to ensure it's up to par and make sure they are who they say they are. People are good at selling themselves when they are in need, but it should be costly to you or your business. If their work is not up to par, refuse to pay them until it's done correctly. A great way to avoid confusion, write down precisely what you want them to do and have them sign it. I have learned this lesson the hard way.
They pretty much sum it up with the things you need to do and be aware of at the start of your business everything else involving passion and going to seminars and other things is also essential, but that's another story.
These are crucial first steps to getting your business off the ground. Let me know if you have any questions, and feel free to comment below, and I will respond.