There is a fine line distinction between a remake of a song being different from the original as opposed to flat-out superior. Take, for instance, Louisville, Kentucky-based soul band The New Birth's recording of Canadian rock band Skylark's epic ballad "Wildflower." Both are unimpeachably excellent, only arranged in different musical styles.
The same can be said of Maxwell's take on Kate Bush's "This Woman's Work," Luther's version of Dionne's "A House is Not a Home," or even The Isley Brothers' version of Todd Rundgren's "Hello it's Me."
The list below reflects, in this writer's opinion, those times when a truly inspired artist looked long, hard and deep at a song then caressed and polished it into pristine perfection.
"Killing Me Softly With His Song" – Roberta Flack (1973)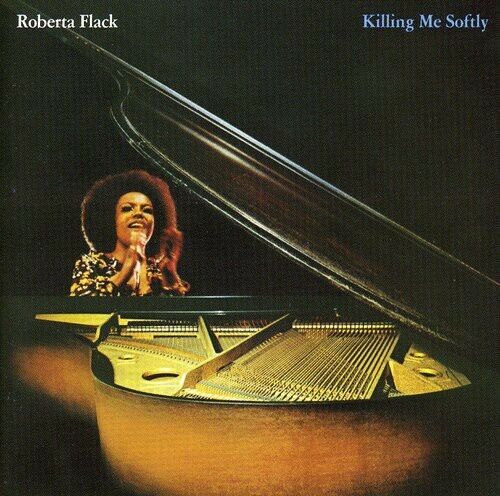 The story behind this one has been known for decades by longtime fans of Sister Flack. Many more just learned it in the recent PBS documentary, "Roberta." In 1972, Canadian singer Lori Lieberman recorded an easy-listening version of this evocative ballad for voice, guitar, piano, and strings, penned by lyricist Norman Gimbel and composer Charles Fox (the latter also the subject of a new documentary).
It was the lead track of her self-titled debut LP for Capitol Records. Roberta heard it on an onboard music menu for headphones on a flight from L.A. to New York.
After listening to it over and over – mesmerized mostly by the lyric – classically-trained Roberta took the song and arranged it for lead voice, Fender Rhodes, rhythm section, and haunting Gregorian chamber voices, retaining all of the poignancy of the original yet with a more fluid and soulful vibration.
Roberta released the song (produced by the late great Joel Dorn) in 1973 on Atlantic Records on her fourth LP, Killing Me Softly. She was nominated for 3 Grammy Awards and won 2: Record of the Year and Best Female Vocal Pop Performance. She lost Album of the Year (1974) to Stevie Wonder's Innervisions.
"Betcha By Golly Wow" – The Stylistics
Philadelphia super producer Thom Bell composed this as one of his earliest collaborations with lyricist Linda Creed. Bell first produced it as a one-off single for actress Connie Stevens (yes, she really can sing) on Clive Davis' Bell Records label under a different title: "Keep Growing Strong."
Her B-side was a cover of another Bell classic: "La La Means I Love You," made famous the year before by The Delfonics. That 45 is a certified collector's item now. However, when Bell took a sack of songs originally intended to be the next album by The Delfonics and – after a split with that trio's lead singer William Hart with whom Bell co-wrote many soul classics – he gave them all to a brand-new quintet called The Stylistics.
Bell created an even lusher, dreamier, decelerated, and less bombastic arrangement to quintessentially feature lead singer Russell Thompkins, Jr.'s uncannily feminine falsetto. Bell and Creed also retitled the song "Betcha By Golly Wow," and it became one of several soul to pop crossover smashes from The Stylistics' self-titled debut LP.
Interestingly, "Betcha" was covered five short years later by Philadelphia soul-jazz impresario Norman Connors on his classic album You Are My Starship, on which he divinely featured a then up-and-coming singer named Phyllis Hyman for an arrangement that floats listeners right up to the moon.
Featuring saxophonist Gary Bartz. Connors' version (arranged by the late, great Onaje Allan Gumbs), in this case, is deliciously different…but not superior.
"I Can Understand It" – The New Birth
In 1972, soul singer/songwriter supreme Bobby "The Preacher" Womack cut a slice of troglodyte funk he titled "I Can Understand it" as the lead track of his album, Understanding (the so-so follow-up to his outstanding 1971 release, Communication).
Both albums found Bobby backed by his short-lived band, Peace. That same year, the12-member group The New Birth wasted no time in snatching the song up and turning it into a soulful showtime frenzy featuring newly installed lead singer Leslie Wilson.
Now, Womack is a special kind of soul legend who has had great success behind the scenes as a writer (particularly for "The Wicked" Wilson Pickett) and as a star in his own right. But this time, youngbloods The New Birth straight song-jacked preacher man Womack by self-arranging, producing, and performing his jam.
Otherwise adored for their ballads, The New Birth's "I Can Understand It" remains the band's biggest up-tempo smash. "Baby-Baby-Baby!!!"

"Can't Hide Love" – Earth, Wind & Fire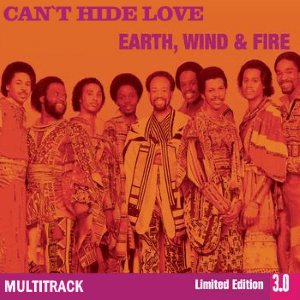 On its criminally unsung eponymous debut album, Earth Wind & Fire – created and conceptualized by Maurice White – took a strong stance as being a self-contained unit that composed and arranged all of its own material. But from its second album on, they began including versions of material by others – from pop lothario David Gates to folkie Pete Seeger to soul master Donny Hathaway to Brazilian griot Edu Lobo to even jazz legend Eddie Harris. However, the first of the band's two greatest covers came from within their own brilliant auxiliary forces.
By 1975, songwriter Clarence "Skip" Scarborough was a prolific, proven hitmaker, having penned "Love or Let Me Be Lonely" for The Friends of Distinction, among others.
He also wrote two strong previous album cuts for EWF with "The World's a Masquerade" and "I'd Rather Have You" (the lead sung by his dear friend and champion Jessica Cleaves, who left "The Friends" to join "The Fire" – briefly). But the song he penned that became a smash for EWF, "Can't Hide Love," was first recorded as a soulful samba by a 5-member group of soul brothers and sisters called Creative Source – a group in a similar vein to The Friends of Distinction and The 5th Dimension (they were managed by The 5th's Ron Townson).
EWF's version, co-produced by Maurice White, who sang the lead and master arranger/orchestrator Charles Stepney, became an instant Quiet Storm classic with its sexy mood and groove, and as one of the five studio recordings on the otherwise live-in-concert double LP, Gratitude (1975).
The vibe of this specific arrangement of "Can't Hide Love" inspired many additional covers (including Dionne Warwick vocally and Najee instrumentally) and several samples (including Raheem DeVaughn's "Guess Who Loves You More" and Lucky Daye's "You Want My Love").
"Born to Lose" – Ray Charles
This song was written in 1943 by Ted Daffan, who recorded it with his group The Texans (Daffan using the alias "Frankie Brown").
A mild hit, it then sat in quiet anonymity for decades. In 1962, "Genius of Soul" Ray Charles, who'd just left Atlantic Records for a much more lucrative and creative freedom deal at ABC Paramount – included it as part of an experimental album he titled Modern Sounds in Country & Western Music.
The heartbreaking "Born to Lose," along with other uniquely soulful takes on Country classics, set off a fresh look at the genre through Ray's signature dark shades, broke strictly perceived color/culture lines, and tripled Charles' already international fan base.
"MacArthur Park" – Four Tops
With music and lyrics composed by the masterful Jim Webb, "MacArthur Park" was first recorded as an elaborate and ornately orchestrated feature for actor Richard Harris in spoken word mode. The novelty soared to the very top of the pop charts.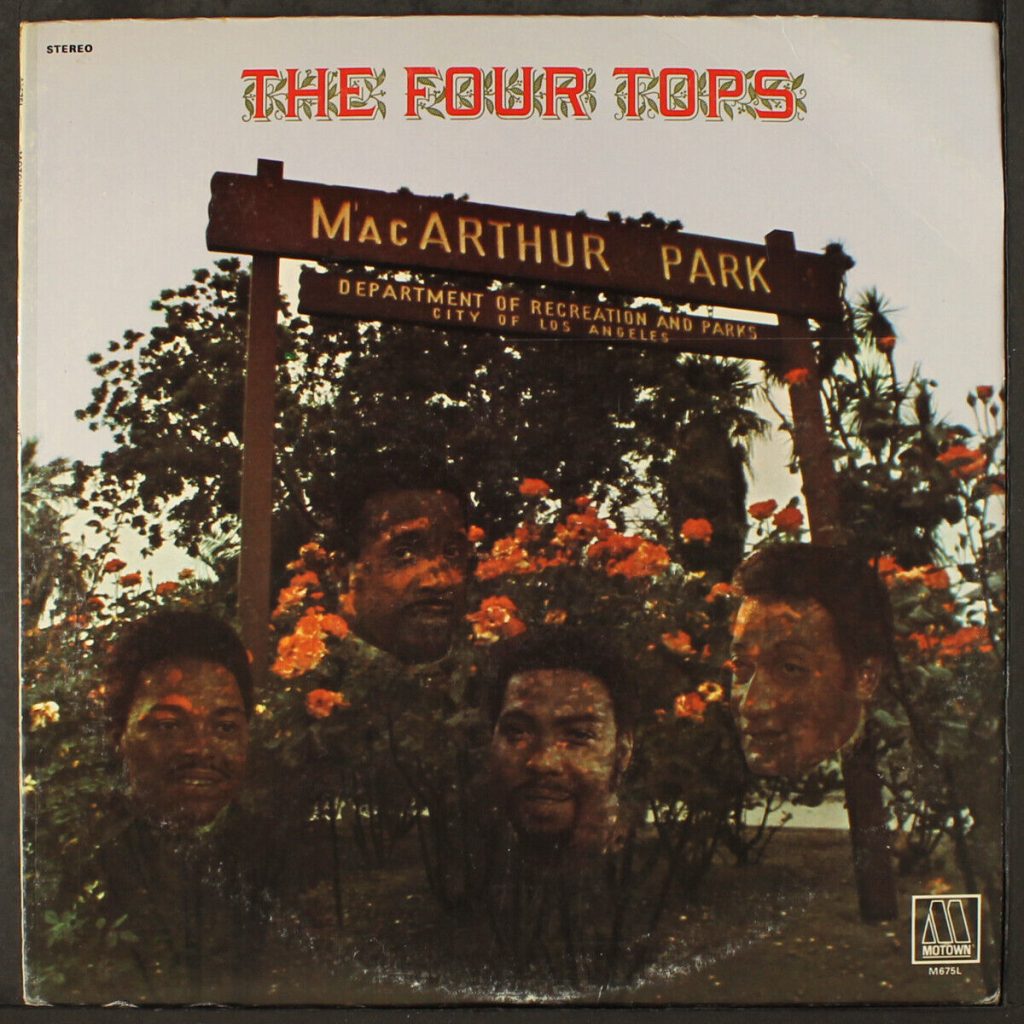 Of the many artists to quickly cover the song, Four Tops came away with the finest rendition. Produced by Motown's L.A. guy Frank Wilson and dynamically arranged by Detroit wonder Wade Marcus, their version was originally a side 2 standout of a little heard album titled Four Tops Now (1969).
But following the tremendous success of the quartet's 1970 masterpiece album Still Waters Run Deep (and less successful sequel Changing Times), "MacArthur Park" was pulled from the Now LP and released as a 2-part 45 but is best enjoyed in all the sumptuous 6-minute glory of the original album version.
Motown wound up re-releasing the Now album with the new title MacArthur Park, and the song became lead singer Levi Stubbs' literal showstopping concert selection until the day he died in his birthplace of Detroit, Michigan on October 17, 2008. And in 1978, Disco queen Donna Summer had an enormous international hit with the song both as a single and as one of three songs in a 17-minute extravaganza on her Live & More double album.
"All Along The Watchtower" – The Jimi Hendrix Experience
Rock's poet laureate Bob Dylan wrote and recorded a prototypical arrangement of this tune for his 1967 album, John Wesley Harding, complete with signature nasal vocals and pitchy harmonica breaks – perfectly fine for a folk-rock song. However, Jimi Hendrix – quite the poet himself – heard FIRE in Dylan's words.
In 1968, Jimi suitably whipped up a roaring, electrified arrangement for power rock trio – complete with virtuosic drums and percussion by Mitch Mitchell and ascendingly intense guitar solos between every verse by the wizardly Hendrix that underscored the meaning behind each singularly.
Even Dylan himself concedes on the record that Hendrix's mind-blowing revision is the definitive version of his song. Ever since its release on Hendrix's third album, Electric Ladyland, Dylan has performed the song in an arrangement mirroring Hendrix's…to the point that it has been labeled as like "a cover of a cover."
"Now That We Found Love" – Third World
Canton, Ohio legends The O'Jays first recorded this unifying anthem in 1973 on their second album for Philadelphia International Records, Ship Ahoy (1973). It was penned by label owners Kenneth Gamble & Leon Huff.
Though never released as a single in America (the trio was riding high on the success of "For the Love of Money"), the song did get a single release in European territories such as Germany and Netherlands. Jamaican band Third World jumped on the song in 1978 and scored a Top 10 U.S. R&B hit as a 12" single for then-indie Island Records.
The success enabled them to parlay their good fortune into a contract with Columbia Records in the U.S. where their profile was significantly broadened.
"Compared to What (Live)" – Les McCann & Eddie Harris
This searing social commentary was penned by ubiquitous singer/songwriter Eugene "Gene" McDaniels of "100 Pounds of Clay" fame.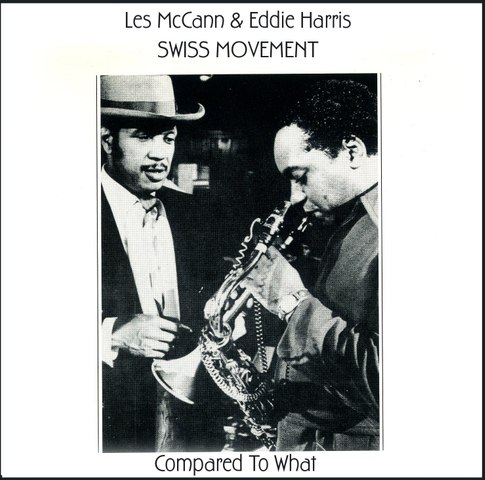 Soul-Jazz pioneer Les McCann recorded a studio version on his LP, Les McCann Plays The Hits on Limelight Records in 1966, then hipped Roberta Flack to it, who recorded it on her debut album for Atlantic Records, First Take (1969). In between, Les took his trio Les McCann Ltd. (Leroy Vinnegar on bass and Donald Dean on drums) to Montreux, Switzerland as guests of Claude Nobs' incomparable Montreux Jazz Festival, June 20, 1969.
Also performing that year was Les' Atlantic Records labelmate tenor sax giant Eddie Harris, a popular draw who'd had already enjoyed million-selling jazz to pop crossover hits with "(Theme from) 'Exodus')" and "Listen Here." A last-minute addition was trumpeter Benny Bailey who was also on the festival.
Smelling opportunity, Atlantic house producer Joel Dorn took a gamble and had their set recorded for possible release as a live album. As explosive as the collective's largely unrehearsed set turned out, McCann initially believed their impromptu jamming was a sloppy bust. But when he sent the tapes back to NYC, Dorn informed all concerned otherwise.
They moved "Compared to What" – actually the finale of the set – to the opening song on the LP titled Swiss Movement, released an edit of the single (with all 'god dammit's bleeped), and it became a signature jazz to soul-pop anthem of the era, used in many a movie since.
"Guess Who I Saw Today" – Nancy Wilson
This timeless ballad with a lyrical twist was initially penned by composer Murray Grand and lyricist Elisse Boyd for the Broadway Musical revue "New Faces of 1952," sung by June Carroll. It was later recorded by Eydie Gorme (57), Carmen McRae (57), and Carol Sloane (59).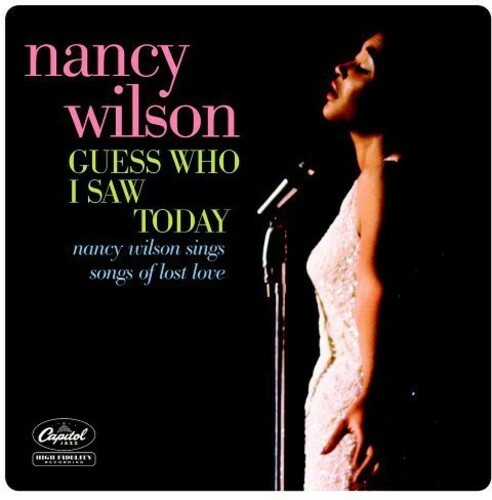 Chillicothe, Ohio-native Nancy Wilson, who'd moved to New York to seek her fortune, recorded it on her sophomore LP, Something Wonderful, for Capitol Records in Hollywood, circa 1960. Nancy added perfect diction and the dramatic acumen of an actress to her interpretation, making it an international and jukebox classic. In concert, she added even more to the story in her introductions, much to the audience's delight.
She also kept adding to the story of a wife who ever-so-accidentally stumbles upon her husband engaged in a clandestine affair at a "most attractive café and bar" to keep it interesting for herself…because "Fancy Miss Nancy" could NEVER leave without performing her most perfect genre defining vision of this classic.
In 2008, Chante Moore recorded it on her album Love the Woman, and just last year, 2x Grammy-winner Samara Joy recorded it on her 2022 sophomore album on Verve Records, Linger Awhile.