From blackface, minstrel shows, Mom's Mabley, Flip Wilson, Bill Cosby, Dick Gregory, Richard Pryor, Whoopi Goldberg, Eddie Murphy, Chris Rock, Martin, Kevin Hart, the Kings of Comedy, Dave Chappelle, and beyond, Black people have always found a way to laugh at our pain. How many times have we heard the expression, "we laugh to keep from crying?"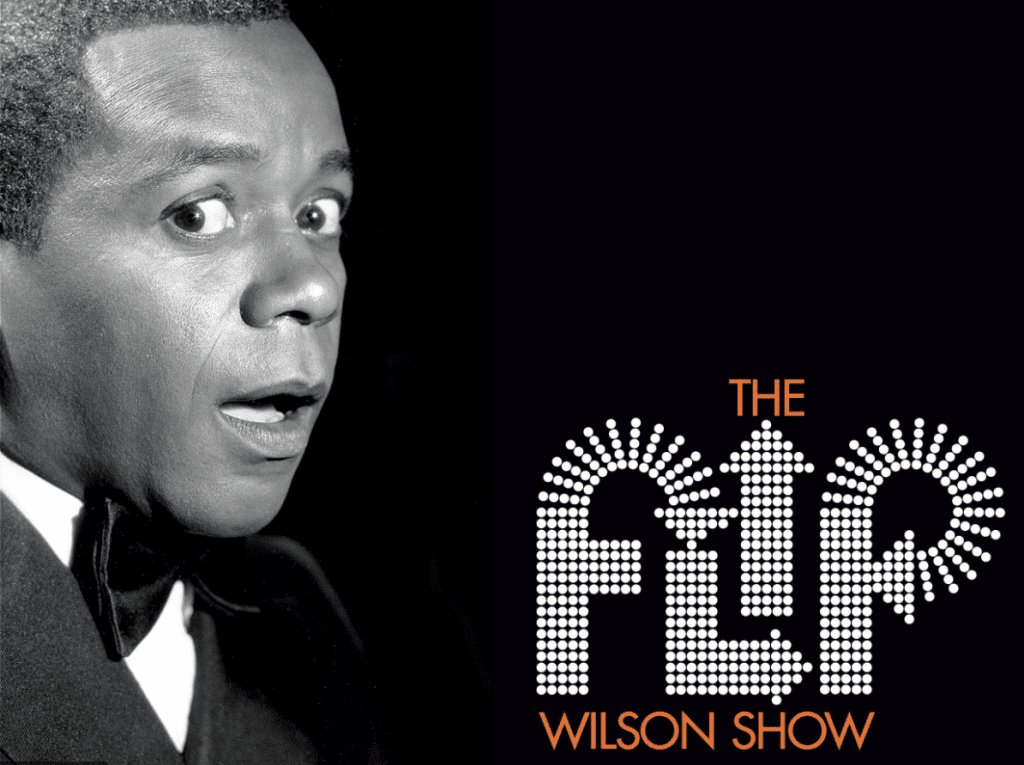 I would say too many times to count just as we can't count the many stories of tragedy that we turned into triumph by hitting that stage and using that moment to offer therapeutic healing through our comedic gifts. Black comedians and writers have always been masters of making societal taboos like racism, sexism, politics, religion, marriage, sex, raising children, sexuality, and more laughable and palatable in a way that soothes our soul.
We are innovators and creators of culture that has shaped our existence and the American landscape as a whole. While a small stage and one microphone has been all we needed in many cases to express our comedic complexity, it is through the power of television that has catapulted our genius into the lexicon of society. From the varietal vision of the Flip Wilson Show to the raw, uncut, and unapologetic realness of Def Comedy Jam, television has been a game changing force behind the careers of many Black comedians. Eddie Murphy's meteoric rise came as his popularity grew with his historic stint at SNL as he brought us classic characters like Gumby, and Mr. Robinson. He used his standup roots to position himself as one the most revered sketch comedians of all time and to put it simply – one the of the greatest of all time in general.
While there is a difference between standup comedy and sketch comedy, the latter finds its roots in those who were bold enough, like Eddie, to leave it all on the stage. I would be remiss to not mention the genius of Chicago's own Robert Townsend who brought us the film Hollywood Shuffle, which was sort of like a sketch comedy film that made it to the big screen. Even his 1990 Partners In Crime comedy special was a mix of standup, sketch, and music. It is no secret that Townsend and Keenen Ivory Wayans were friends, comedic colleagues, and business partners and their collaborations sort of birthed what was to come from that point forward.
From the benevolent brilliance of Keenen Ivory Wayans, who brought the world the incomparable In Living Color, the cult classic cleverness of The Chappelle Show, to the dynamic duo dexterity of Key & Peele, Black sketch comedy has become iconic, memorable, and unmatched. We will see what the future holds for recent shows like Robin Thede's A Black Lady Sketch Show or Bahsir Salahuddin and Diallo Riddle's Sherman Showcase as they also bring new energy to the game.
For now, we will leave the "who was the best" or "G.O.A.T" rhetoric for those who choose to engage in that, this list is simply 10 classic sketches that we just can't get enough of.
Wanda
While Martin gave the world Sheneneh, Jamie Foxx gave the world Wanda courtesy of In Living Color. With the famous tagline Heeey, Fo Real Do! – Jamie was launched into a new strastosphere.
Oprah once asked Jamie if he was acting when doing the Wanda character an he responded, "That was just fun. But you know what Keenen Wayans taught me? He said, "Take this time to work on your acting skills. Even in those little 30- or 40-second Ugly Wanda sketches, there's acting. You've gotta make people care." Mission accomplished – because people care about Foxx so much that he has gone on to win an Oscar, a Grammy, and achieve A-List stardom while still remaining one the funniest comedians to ever pick up a mic.


Fire Marshall Bill
"Let me show you something!" While Jim Carrey may not be Black, it was the genius of a Black man who gave him his start on television. Jim's Fire Marshall Bill character is hilarious and became staple for the show as a recurring character. Carrey knows very well what that character of other characters he portrayed on In Living Color did for him.
"Brilliant Black minds gave me a start in Hollywood when none of the White guys thought I could connect or be a leading man. I got my first starring role (Ace Ventura) because of In Living Color. "
Men on Film
Men on Film as a sketch gets an automatic, "two snaps up." This recurring sketch that was also brought to us by In Living Color became a cult classic. I can personally recall people waiting for the next one to see what would be new with "snap" approval Damon Wayans and David Allen Grier would deliver as Blaine Edwards and Antoine Merriweather. When asked if he ever received any backlash from the gay community, David Allen Grier once said, he never did the character with any intent of malice but didn't think this sketch could be done now without intense criticism. Keenen also chimed in those classic characters and he said, the intent. of In Living Color as a whole was to include everybody. "Everybody is going to a laugh," according to the legend.
Racial Draft
"Konnichiwa Bitches! " is the classic line from the GZA as the Asian delegation chose the Wu-Tang Clan to join the Asian community in this classic episode of Chappelle's Show. The racial draft sketch is so poignant because it addresses the entire concept of cultural appropriation, "acting Black" or "acting White" in a way that as hilarious. Dave Chappelle, Bill Burr, and Robert Petkoff serve as the analyst while Mos Def and Angie Martinez make special appearances. While we don't know how Condoleezza Rice or Tiger Woods may have felt about the sketch, it is definitely an all-time classic.
Substitute Teacher
The comedic genius of Key & Peele was on full display in this legendary sketch. Yes, I said legendary. Michael Keegan truly delivers as the substitute teacher Mr. Garvey who is so used to teaching in the inner city that he can't seem to fathom that his students have traditional names. "Where is A-A Ron right now?" is so hilarious. Why can't it just be Aaron? That is really a rhetorical question but you get it. This sketch was so popular that they had to b ring it back for a round 2.
Wayne Brady
"Is Wayne Brady gonna have to choke a bitch?"was Wayne Brady's revenge to show he wasn't having it when Paul Mooney previously said on Chappelle's Show "White people love Wayne Brady because he makes Bryant Gumbel look like Malcolm X." Although Brady didn't appreciate what Paul said in real life, he did the sketch with Dave to show he does have a sense of humor and he is far more than what people think he is. Out of this moment came one of the most funny sketches in history.
Clayton Bigsby
Once again, Dave Chappelle proves he is on another level how he can tackle taboo subjects but make it hilariously funny. His Clayton Bigsby character, who is a Black While Supremacist is truly brilliant being that he is blind. Even the documentary style way in which it is shot is excellent in itself. Only Dave Chappelle can make a mockery of White supremacy and find a way to do it that turns into a classic sketch. This skit became so powerful that there were comparisons to real life people who fit the image and actually believed in some of the ideals of this iconic character.
Homey the Clown
"Homey don't play that" became a thing to say when we were growing up in the 90's. While it was quite funny, this sketch was brilliant in that it addressed the thing that so many Black artists had been dealing with for ages. We had to sing, tap dance, and smile in the face of systematic oppression while sometimes feeling less than who we truly are. Damon Wayans took this iconic character to a new level and Homey was surely missed in the latter years of In Living Color once Damon left the show.
2. Charlie Murphy's True Hollywood Stories -Rick James
"I'm Rick James Bitch!" became a household phrase after this iconic sketch came out. There is always comedy in the truth and the beauty of this sketch is that it was a true story told by the late Charlie Murphy and the late Rick James while Dave Chappelle played a young over the top James in the sketch. Charlie Murphy's classic delivery of the story while Rick chimes in from time to time with lines like "Cocaine is a hell of a drug," made this skit a timeless classic. Besides, who doesn't love a good celebrity story?
Charlie Murphy's True Hollywood Stories – Prince
Last but definitely not least is another Charlie Murphy classic Hollywood story. While the late Prince didn't appear in the sketch, he confirmed on several occasions the that story was absolutely true. Leave it up to Dave to deliver the flawless execution of playing the iconic music. legend in a comedic way. Only Prince would invite you back to his house to play a game of basketball and serve you pancakes after whoopin' your ass on the court. Imagine Eddie Murphy, Charlie Murphy and their crew playing against Prince and his band. This sketch is truly one of the greats and all we have to say to that is – "Game, blouses!"