The pandemic caused by the global spread of COVID-19 has been unforgiving to many. Whether it has been the loss of a job, the loss of love, the loss of everyday freedoms, or unfortunately the loss of actual life, these last two years have not been kind to the world as a whole. Ultimately, life is about balance and for every downfall someone or something tends to rise.
While the pandemic left many not knowing where to turn, some found a way to come out of it shining by raising their brands and possibly uplifting others around them in the process. This list is dedicated to those individuals who found a way to elevate while everything appeared to be sinking around us. in no particular order, here a few people who truly came up during the pandemic.
DJ Cassidy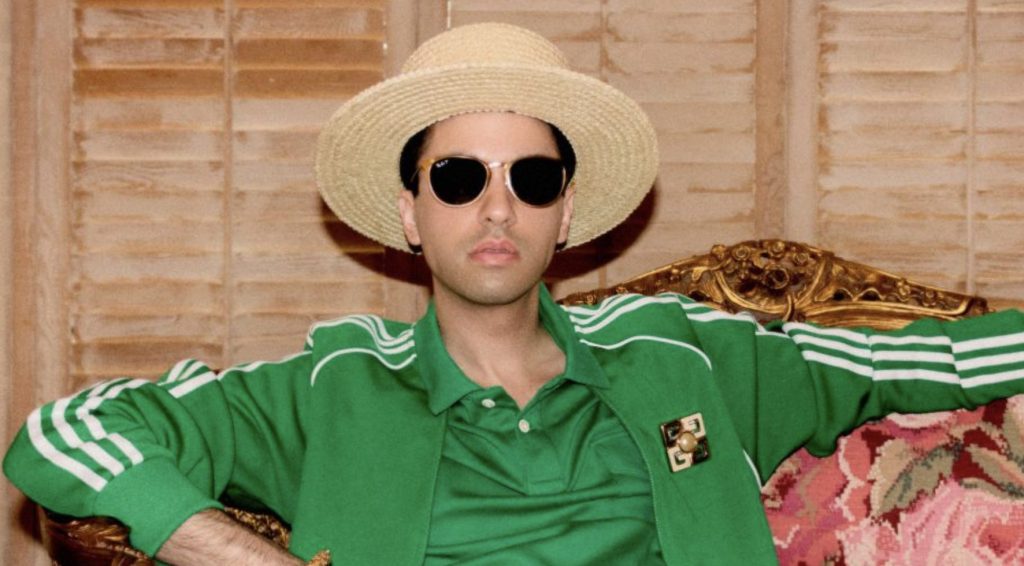 DJ Cassidy was already a huge deal as a celebrity DJ. Everyone from Diddy, Beyonce, to the Obama's have grooved the sounds of his iconic master of the one's and two's. As a certified party starter, Cassidy found success in the game as DJ, producer, fashion icon, and more. However, his "Pass The Mic" series that debuted on social media during the pandemic via social media launched him into a new strastosphere. As more volumes of the series came out showcasing his musical heroes passing the mic and love just singing their classic hits, the more the world wanted more. We wanted "Pass the Mic" so much that BET called up DJ Cassidy and now he has become a staple on the network for various awards shows and life moments. DJ Cassidy did an interview with RadioFacts.com early on in the process talking about what "Pass the Mic" meant to him. Check it out. below.
Steve Stoute
Steve Stoute has been a part of the conventional music industry for years. He has now branched off with UnitedMasters. If you're unfamiliar with UnitedMasters, it's a distribution company Stoute launched in 2017. As a former Interscope and Sony Music executive he knows a thing or two about the game and how to negotiate deals.
Stoute aimed to provide artists with a direct pipeline to data around the way that fans are interacting with their content and community, allowing them to connect more directly to offer tickets, merchandise and other commercial efforts. UnitedMasters also allows artists to retain control of their own masters. During the pandemic, his efforts truly paid off for him and the artists using the platform. Earlier this year, UnitedMasters announced a $50 million Series B investment led by Apple. The company is now valued at $350 Million.
The Rock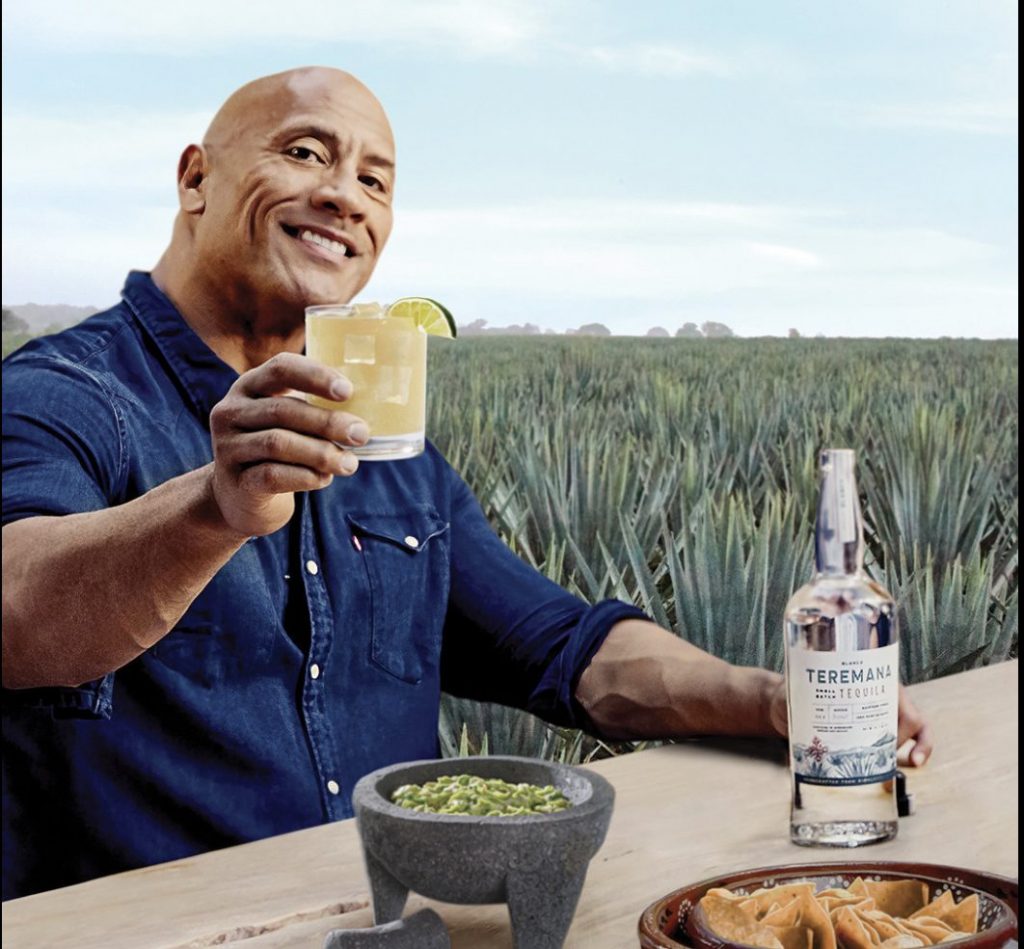 Dwayne "The Rock" Johnson seems to always win but he really came up during the pandemic. Already being worth approximately $400 Million is. nothing sneeze at but things are looking up for for football player, former wrestler. actor/producer, and entrepreneur.
The Rock launched his hew show on NBC "Young Rock" to rave reviews. During its 2020 launch, The Rock's tequila brand Teremana did 300,000 cases in sales and shipped roughly 400,000 cases worldwide while breaking all type of records for the launch of a new spirit concept. Just when you thought he couldn't do anything else, Mr. Johnson also recently launched ZOA, his new energy drink brand. We can all smell what The Rock is cooking and it reminds us of success.
The Greenwood Bank Collective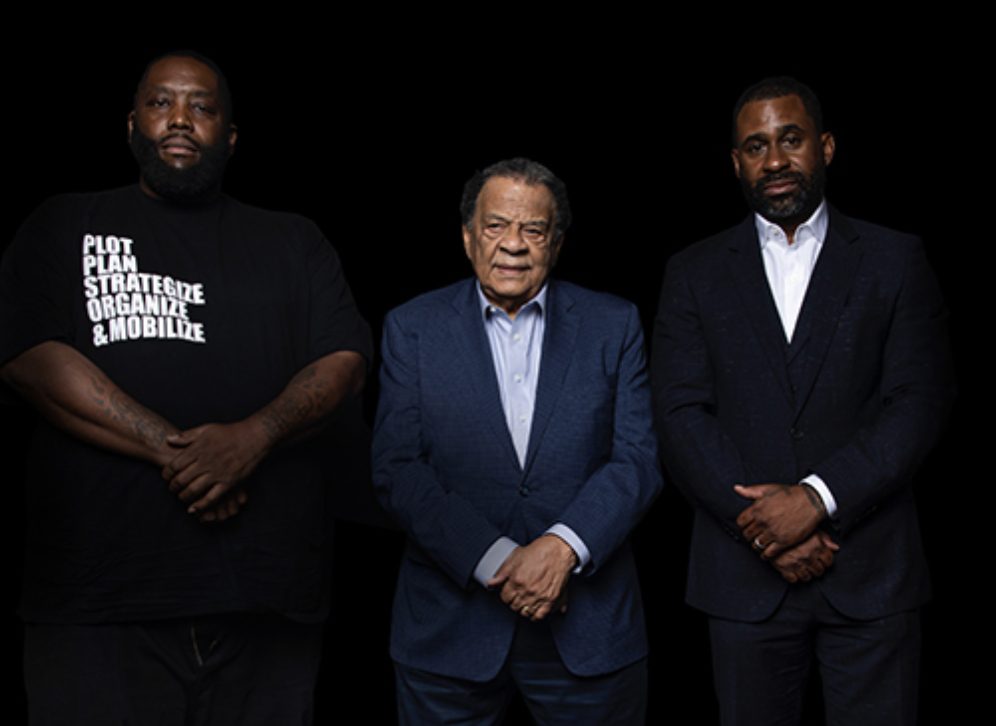 If you don't know, you need to know about Greenwood Bank. Founded by Civil Rights leader Andrew J. Young; rapper and activist Michael "Killer Mike" Render; and Ryan Glover, founder of the Bounce TV Network, Greenwood was created with the premise of reviving the mentality of Black Wall Street. Greenwood is a modern digital banking services platform for Black and Latino individuals and businesses.
With a waiting list that continues to grow, the collective grew even bigger during the pandemic. In March of 2021, Greenwood closed $40 million of Series A funding from six of the seven largest U.S. banks and the top two payment technology companies: Truist, Bank of America, PNC, JPMorgan Chase, Wells Fargo, Mastercard, and Visa.
Snoop Dogg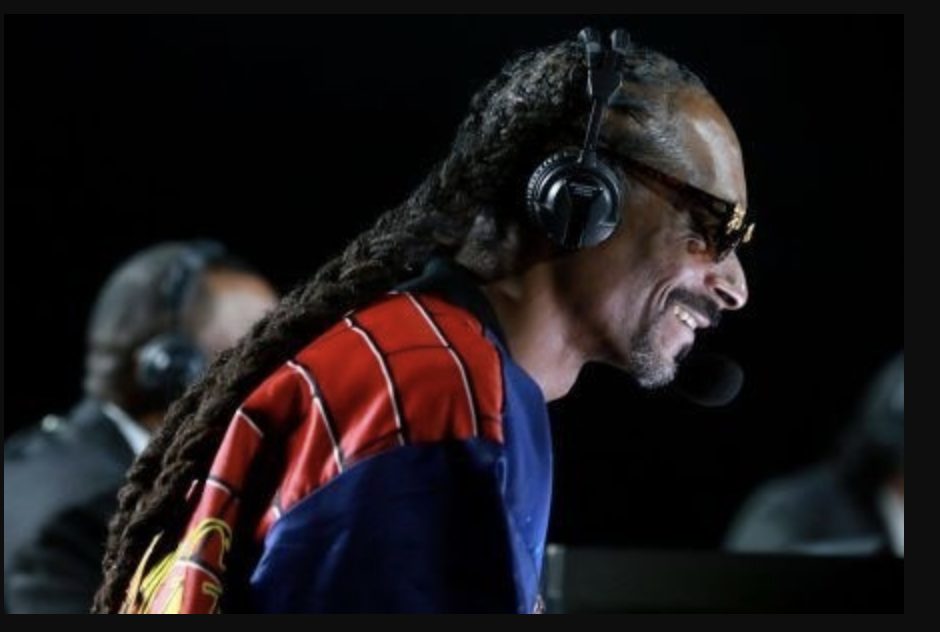 Snoop Dogg is truly an enigma because he continues to defy all odds by constantly reinventing himself. Whether it is hosting a TV show with Martha Stewart, co-founding Casa Verde Capital, launching a successful cannabis brand, or just making music, he is truly a master at diversifying his portfolio.
Like the others on this list, Snoop didn't sit around doing nothing during the pandemic. He successfully launched another successful brand. Snoop Dogg joined forces with Triller as co-founders of "The Fight Club." In addition to being a co-owner, Snoop will be the celebrity host and announcer of the events. His role includes helping select the fighters and musical acts, as well as advising the overall production of the series. The Cali native makes it look easy as one, two, three, and to the four…
Swizz Beatz and Timbaland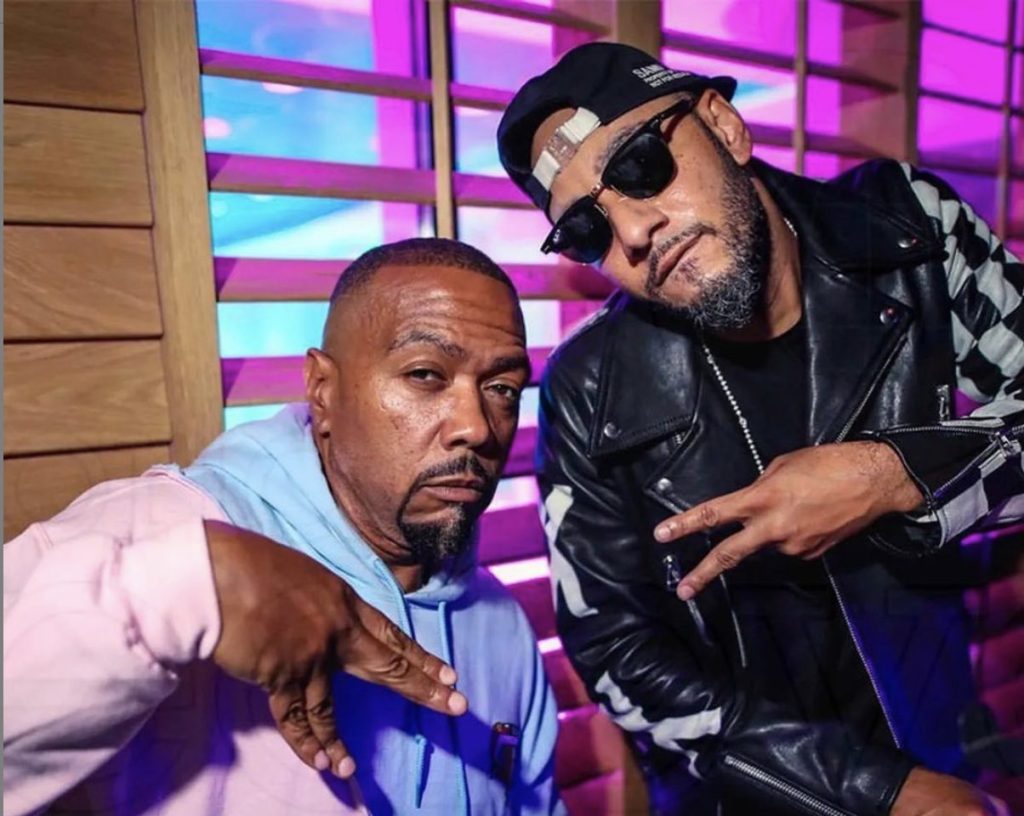 Timbaland and Swizz Beatz were already highly successful on their own. During the pandemic on one random night they started a friendly competition between the two of them. playing songs they produced. The light bulb went off and they created what we now know as Verzuz.
We have witnessed the greatness of everyone from Teddy Riley, Babyface, T-Pain, SWV, Patti LaBelle, Gladys Knight, Jeezy, Gucci Mane, DMX, Snoop Doog, Beenie Man, Earth, Wind, & Fire, The Isley Brothers, and so many others going at it live on Instagram. It was only a matter of time before someone wanted in on the highly successful series. Timbo and Swizz were adamant about not selling the platform and keeping it authentic. They were not only able to keep the authenticity, but they were also able to sell the platform to Triller.
Swizz Beatz and Timbaland joined the Triller Verzuz management team as part of the deal while becoming large shareholders in Triller Network. The dope part about it is that they also negotiated shares in Triller for the 43 artists who participated in Verzuz.
Jay Z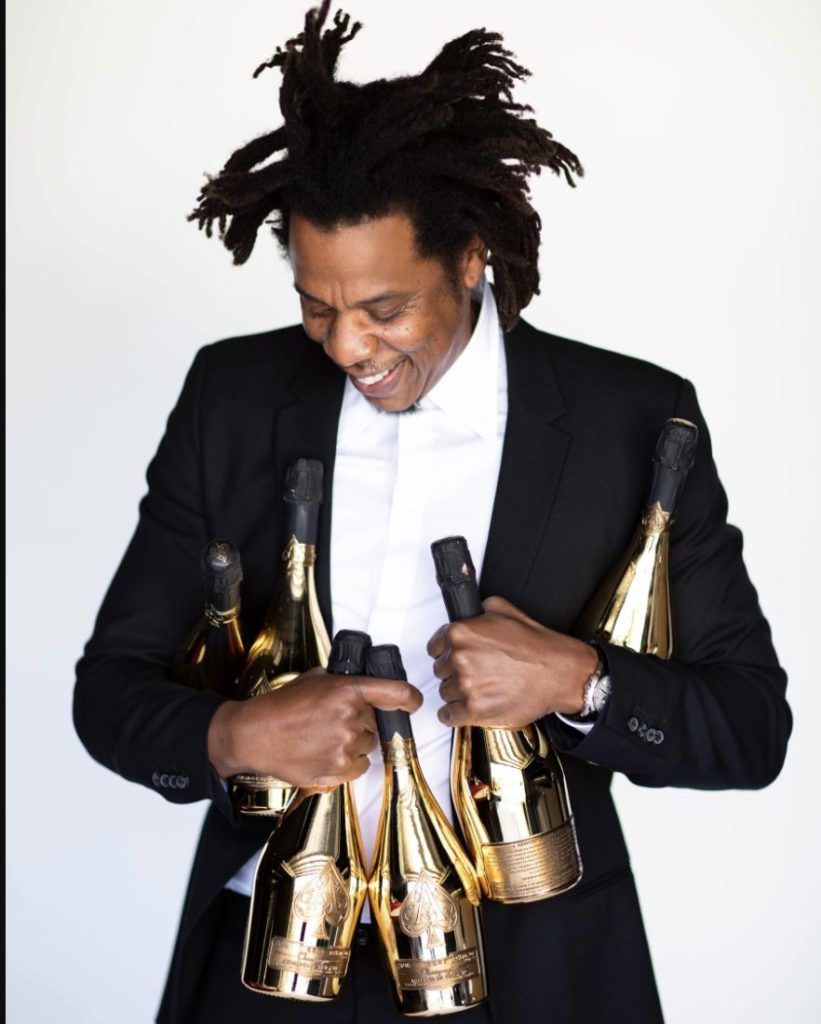 What didn't Jay Z do during the pandemic. They call this man "Hov" for a reason. The hip hop icon did so many deals during the pandemic it was hard to keep up. We could just talk about his new cannabis brand MONOGRAM, which launched in 2020. It is the first brand born out Mr. Carter's partnership with Caliva, California's leading cannabis company, with whom Jigga joined forces in July 2019. Following Caliva's recent agreement with The Parent Company (TPCO), Hov has since accepted the role of Chief Visionary Officer for the newly formed corporation, which is anticipated to be the largest publicly traded cannabis company in California.
If that wasn't enough the serial entrepreneur also partnered with Moët Hennessy through the acquisition of a 50% stake in his Armand de Brignac champagne brand. Jay didn't stop there, he also sold 80% stake of TIDAL to Square for a reported $302 million.
D Nice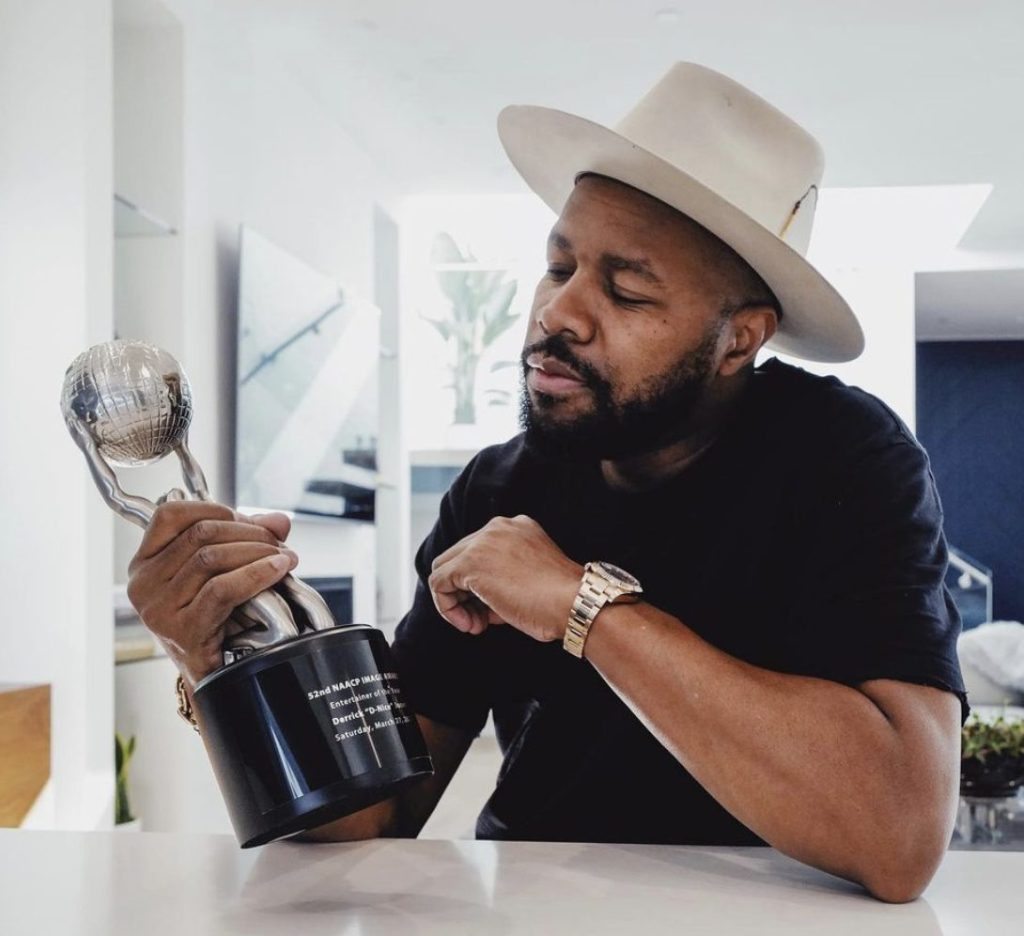 The call him D Nice and he is taking out you suckers and you don't know how he did it. Well, we actually do know how he did it. One day D Nice was sitting around wondering what the pandemic would mean to his flourishing DJ career. With gigs booked around the nation and beyond, he was poised for another good year. The pandemic hit and he was questioning everything. Instead of panicking, he did what he does best and just started playing songs on Instagram.
What started out as. maybe 100 people tuning in to listen each day started to grow significantly once D Nice broke the turntables out. At first he was calling it "Home School" and then it became what we all know today as "Club Quarantine" or "CQ" for short. Music has always been a universal language and as the song states, "last night a DJ saved my life" took on a new meaning. On a glorious Saturday afternoon, D Nice literally broke Instagram with over 100k people tuning in to the BDP producer. It was like a real party with celebs like Oprah, Michelle Obama, Janet Jackson and everybody and they momma checking in.
Since that day D-Nice has grown his IG following by more than a million, released a charting single, receive several prestigious awards, and he is now one of the most sought out DJ's in the world. Everybody is throwing money at D Nice. He has done a Ford commercial and there is talk of a huge festival coming curated by the man himself.