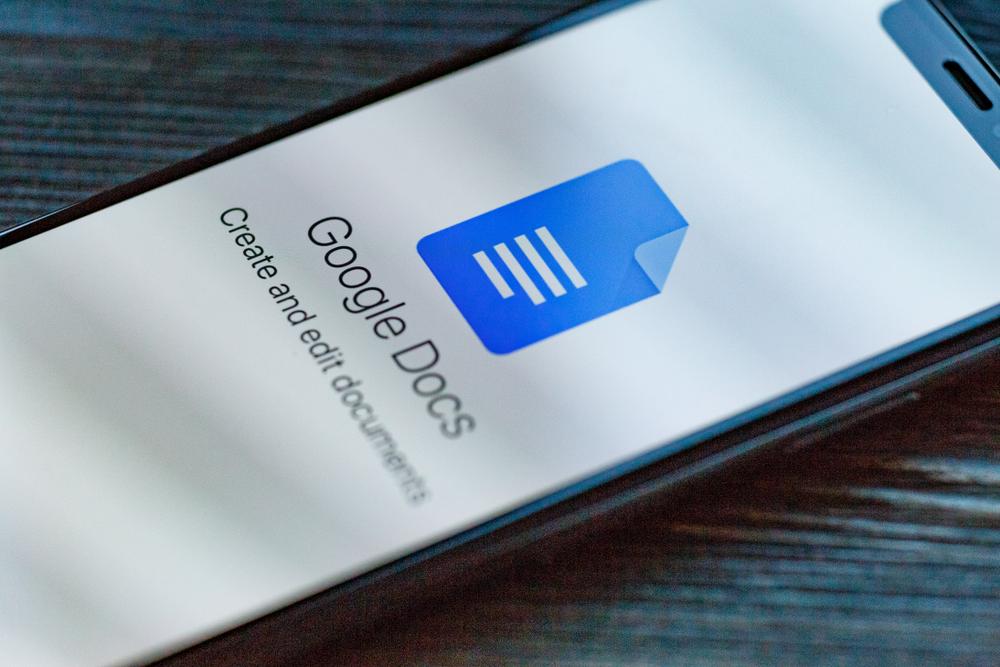 There is no question that when it comes to Google Online Docs, Google Online Docs is the best word-processing application.
It can be quite a task finding the right word processor and having one is paramount in making sure you get the job done right. You can certainly pay for certain word processors like Microsoft for Word (or Microsoft Word) or you can download open-source software or even use Pages on Macs but truth be told they all have their limits.
Open-source software uses up a lot of space on your hard drive and you don't know if it comes with viruses or something that could screw up the configuration of your computer. Pages on Macs uses a lot of space and tend to run slowly. But Google Docs is not only efficient and in the cloud, but it also has great features like auto-save and because it's in the cloud you can literally pick up where you left on any computer at any time.

How to Create a Google Account
In order to use Google for docs, you must create a Google account. You can start the process of creating a Google Account by creating a new Gmail account from scratch here. Once you fill out the form for Gmail to create an email account with the Gmail login and you leave your Gmail account open, you can go into your browser and type https://google.com/docs and docs will pop up. If you have signed out from your Gmail account, you will get the same prompt to sign in the same way you sign in to your Gmail account for Google online Docs.
Once you create a login, you have access to google accounts across the spectrum including Google docs.
The Great thing about Google Docs is the functionality. You not only have a word processor but you also have access to spreadsheets, and slides, and you can even create Google forms that you can add to your website or social media.
Can be Used Anywhere
As previously mentioned one of the greatest advantages of using Google Docs is that it can be used anywhere, so if you wanna just stop writing and continue another time it's very easy to do and very efficient Auto-saved documents. You don't even have to save unless you want to give the file a name (which you should otherwise, it will default to "Untitled")
The documents are automatically saved as you work on them and if you make a mistake it's best to save the document in the original version first. I will admit the "undo" function has not always worked so that's tricky. I find it best to save a backup file.
Google Forms
This is an extremely great feature because it cost you to use this feature with a plug-in or another way with an app. It's very accurate and you can create a database including a database of email addresses with it, as I've done
Can email
You can send emails it to anyone that you want to see your document. You can do it one of two ways you can do it for the person whose email address it is addressed to or for anyone who has a link to the file (if you want to send it to multiple people like a team). This comes in very convenient when you have a team working on your project and you want input from other people.
Share documents
As mentioned in the previous article, you can email, but you can also share a document with someone or on social media if you need to
Free
This is very convenient as it cost to use Microsoft Word on a new PC and Google Docs is the premiere word processing software that, in my opinion, has so many other features than other word processors. I absolutely prefer Google Docs over Microsoft Word or pages on Mac.
Can be used on all computers
This is another great feature you can look at your files and finish editing them on any computer via Mac or PC. You can also do it on your phone and tablet. Google Docs is accessible from any computer or phone without having to have additional software installed.
Easy search for documents
It is very easy to look for a document on Google Docs. It can even be done by typing in a couple of words that are in the document, and it will pull it up. It's a great database of documents that you can reference very easily
In the cloud
As mentioned above, the fact that it's in the cloud, you can use it on any computer anywhere. No matter where you are or what time it is, it's always available once you sign in with your Google sign in
Great spellcheck
Even though I use Google Docs spellcheck as well as Grammarly, the Google online Docs spellcheck, in my opinion, is far superior to WordPress, Microsoft Word, or Pages.
Overall, apparently, I am a big fan of Google Docs, and I'm sure you will be too. Would love to know what you think of it. Feel free to leave a comment.