Are you thinking of banking with Citizens Bank? Explore the wide range of its features and advantages, and make a more informed decision today!
Citizens Financial Group, Inc., one of the country's oldest and most important financial institutions, had $226.7 billion of assets as of June 30, 2022.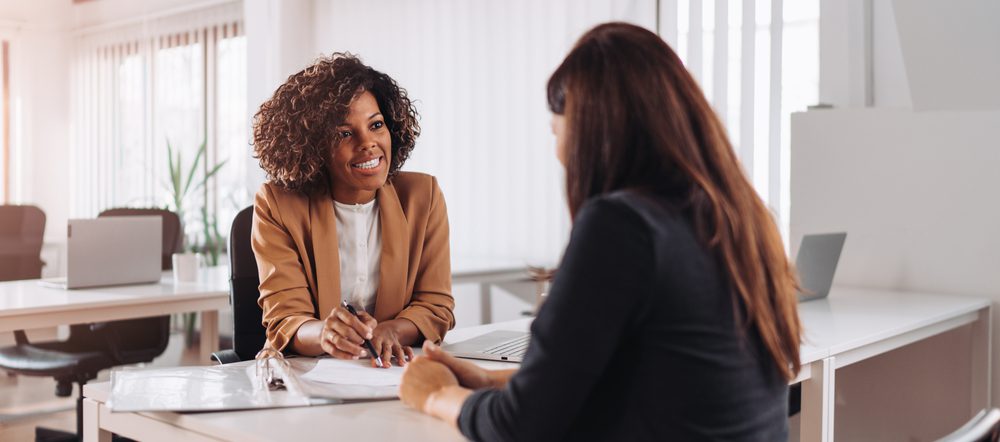 Citizens, based in Providence, Rhode Island, offers a wide range of commercial and retail banking products and services to individuals as well as small businesses, middle-market and large corporations, and institutions. Citizens assists its customers in reaching their full potential by listening to their needs and providing tailored advice, solutions, and ideas.
Citizens Consumer Banking offers a seamless experience. It includes online and mobile banking, a 24-hour customer service center, and access to approximately 3300 ATMs. There are also approximately 1200 branches across 14 states in the New England and Mid-Atlantic regions.
The full range of Banking, Savings, Wealth Management, and Small Business offerings is available through Citizens Commercial Banking offers a wide range of financial solutions and products, including lending, leasing, deposit management and treasury services.
Citizens also provides foreign exchange, interest rate, commodity risk management solutions. It also offers loan syndication and corporate finance capabilities. Visit www.citizensbank.com for more information.
1. Variety of Financial Solutions: Citizens Bank offers a variety of financial solutions, including personal banking and business banking solutions. They specialize in checking and savings accounts with various interest rates, and they provide lending solutions such as mortgages, home equity loans, auto loans, and student loans.
2. Online Banking: Stay organized and up to date with your finances through their online banking platform, which enables you to access your accounts from anywhere at any time. You can easily manage balance transfers and recurring payments from anywhere across all devices, like mobile phones or tablets.
3. Wealth Management Services: Among the services offered by Citizens Bank is wealth management assistance for long-term investing strategies and retirement planning guidance. They have experts to help you customize an individualized plan that is suited to your needs.
4. Small Business Account: For entrepreneurs looking to develop new businesses, Citizens Bank also has great tools available to kick start their venture, including small business account facilities with options for cash management such as credit lines and customized Treasury services.
5. Insurance Services: Get tailored insurance advisement under the experienced advisors at Citizens Bank who understand customers' unique situations and offer them customized plans suitable for their preferences in life insurance, disability income protection, long-term care policies, etc.
6. Outstanding Customer Service: A hallmark feature of Citizens Bank is its dedication towards providing excellent customer service throughout the entire journey beginning from advice during planning options to helpful resources after your loan or account is opened or closed.
7. Local Presence: With close ties to many local markets lets you gain benefit from the strong roots established among regional communities due to decades of being active in the areas served in terms of providing financial support for professional growth or desire for enhanced quality of life through homeownership etc
Citizens supports community opportunities where funding can have a significant, measurable impact on the community.
Citizens Bank Contributions
Citizens focuses on three areas of funding, which support programs that:
Fight Hunger reduce food insecurity by food banks and pantries
Teach Money Management through financial literacy programs that give individuals and businesses the tools they need to be financially healthy.
Strengthen Communities by economic development, job training, and small business development.
Our funding is focused on projects that benefit diverse and underserved communities and areas and show strong results. We are open to partnering with established 501(c),(3) organizations that have programs that align strongly with the above funding priorities.
Sponsorships
Citizens is open to sponsorships from many organizations. It encourages creativity, innovation, and collaborations that benefit both the bank and community organizations. Citizens is looking for sponsorships that provide memorable, valuable experiences for its customers and colleagues, as well as their communities.
Foundation Grants
Citizens has two Foundations: the Citizens Charitable Foundation, and the Citizens Philanthropic Foundation. These foundations were previously known as the Roma Bank Community Foundation. These foundations support nonprofit organizations that address the bank's main giving areas, which are fighting hunger, financial empowerment, and strengthening communities through economic or workforce development.
Apply Process
Sponsorships and Contributions – All sponsorship and contribution applicants must take an eligibility test. This eligibility quiz will give you insight into your program or organization's alignment with our funding goals. We receive many requests for funding and meeting our eligibility criteria doesn't guarantee that you will be granted funding. If you pass the eligibility quiz, your application will be viewable.
Citizens Philanthropic Foundation Grants – Organizations seeking funding from the Citizens Philanthropic Foundation must submit a preliminary application data-cbdata-type="link" href="https://www.cybergrants.com/pls/cybergrants/ao_login.login?x_gm_id=2153&x_proposal_type_id=82502″ title="preliminary application">. At this time the CPF focuses the majority of its giving in the Metro New York and New Jersey areas. All applications will go through review and only those that align with our goals will move on to the next stage.
Your inquiry or application may take up three months to be processed.
For questions, please contact our Corporate Giving office at [email protected].
Citizens and its foundations don't fund organizations that discriminate on the basis of age, race color, sex or religion.