Great Movies on Netflix and Great Shows
Netflix is known for top hits like Stranger Things, Orange is The New Black, and the all-time ever-bingeable, ridiculously funny docuseries that is Tiger King. But Netflix also gets quite a few views (and by a few, we mean at least a million) from black dramas, sitcoms, thrillers, and more, so sit back, chill, and enjoy our list of top 10 movies on Netflix and great TV shows:
1. Movies on Netflix: Blood and Water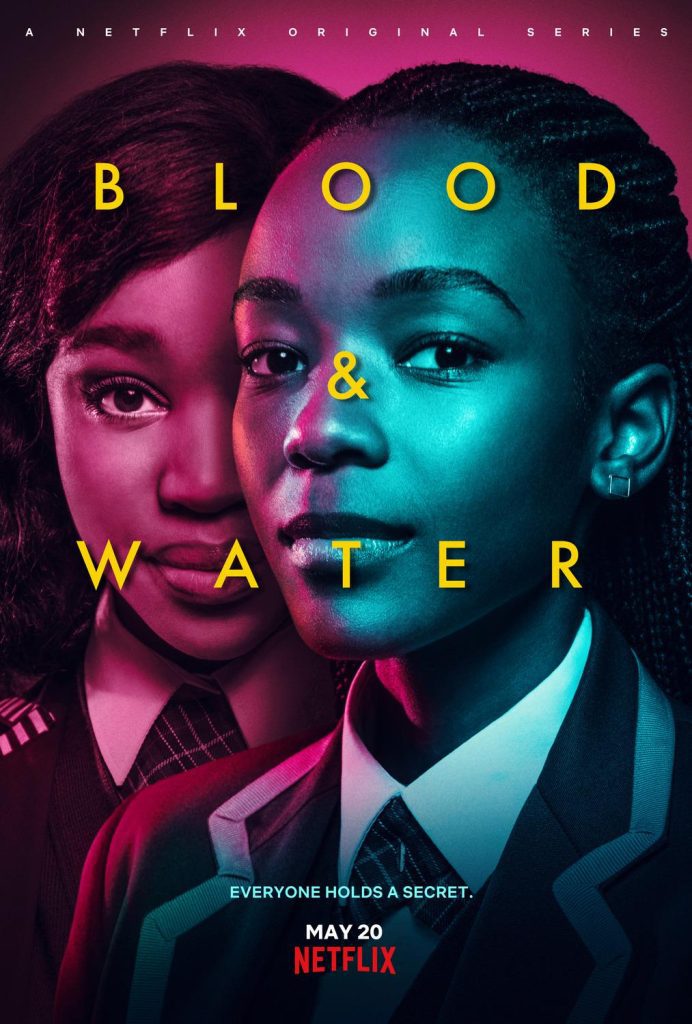 International shows have been pulling more and more views on this platform since Squid Game reeled us in with its thrilling plot and uncanny characters. Like other International shows, this South African teen drama doesn't disappoint. When a girl, Pueleng (played by Ama Qamata), becomes increasingly obsessed with a classmate, who she believes to be her sister, secrets are unraveled and Pueleng and her family are changed forever.
The show's second season is still in development, so until then, you can enjoy Season 1 on Netflix.
2. Movies on Netflix: How to Get Away With Murder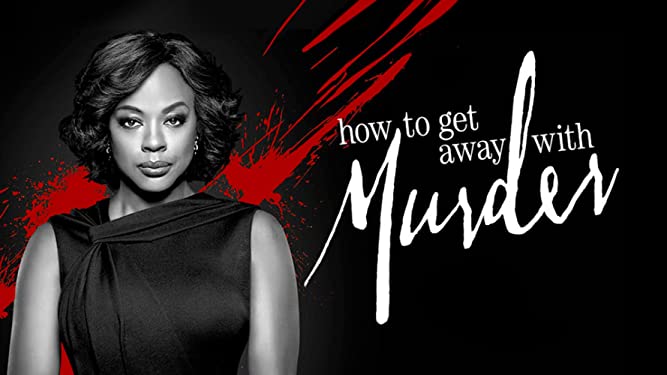 I'm sorry, but if you haven't yet heard of this show, you must be living under a rock. Oscar Award-winning actress Viola Davis plays the iconic role of Annalise Keating/Harkness, a badass, brutal law professor stuck in a web of lies (and, of course, stuck in the middle of a murder) for six amazing seasons of How to Get Away With Murder. She stands testament to Shonda Rhimes' talent as a writer and television producer, since no other writer has given us such a diverse range of characters that we cried with, cheered for, and longed to be.
3. Movies on Netflix: Black Earth Rising
Michaela Coel is sadly not yet a household name, but, but, I guarantee you that she will be, especially after witnessing her portrayal of a woman, Kate Ashby, who survived the Rwandan genocide in Black Earth Rising. The miniseries, despite largely being about who Kate has grown to be after the genocide, draws on her past when her adoptive mother, a British prosecutor, begins working on a case involving an African militia leader. The show explores issues of race and moral code on an international scale, so it makes for a quick; yet, intense watch.
4. Movies on Netflix: All American
Unlike most American sports dramas, All American is based on reality, specifically the life of Spencer Paysinger, who went on to have a professional football career in the NFL. So when you see his character, Spencer James (played by Daniel Ezra), fail or triumph against the odds, you know that there were actual stakes in place, which makes the show that much more rewarding to watch. There are also cute guys and beautiful women involved, so that doesn't motivate you to watch, I don't know what will.
5. Movies on Netflix: Sister, Sister
Okay, does this need to even be explained? Sister, Sister, though coming later in the game than most black sitcoms, was always a show to be watched with the family, at sleepovers, and even by yourself on a chill Saturday morning. Tia and Tamera Mowry play twins separated at birth, but upon seeing each other during a chance encounter at the mall, their adoptive parents decide to move in with each other, which causes hilarity to ensue.
This 90's iconic sitcom brought us much of today's hipster fashion, as well as the legend that is Jackée Harry, who plays Tia's mom, Lisa.
6. Movies on Netflix: Dear White People
Based on the acclaimed film of the same name, this Netflix-original series shows the ups and downs of a group of students of color at Winchester University, a predominantly white Ivy League college. Though the film was better, this show has many of the qualities that the film was missing, namely more depth. It had time to flesh out the characters and the many issues that they faced.
7. Movies on Netflix: The Get Down
With such actors like Justice Smith, Jaden Smith, and Yahya Abdul-Mateen II involved in this Baz Luhrmann class act of a show, The Get Down was on everyone's radar in 2016. Taking place in the late 70s when NYC was on the brink of bankruptcy, the rise of hip-hop is told through the lives and music of a group of teenagers in the South Bronx. Despite the short run of this show, The Get Down showed us what true love and true friendship meant in a time when happiness was hard to come by.
8. Movies on Netflix: Pose 
Did anyone say Vogue? Netflix struck gold with this ambitious show, which explores the lives of eight queer BIPOCs in New York City's ballroom scene. Not only does Pose highlight LGBTQIA+ narratives, but it also highlights who these characters are beyond their gender and sexuality, and we love a well-rounded character.
9. Movies on Netflix: Luke Cage
Luke Cage is sadly one of Marvel's most underrated gems. However, on its own, this show has more than a few fans to make up for it. Luke Cage, aka Carl Lucas (played by Mike Colter), previously made brief, but interesting appearances in Jessica Jones, but we thankfully get to see more of his character's inspiring depth once he takes the lead in this show.
Despite the show's superhero genre, Luke Cage challenges ideas of masculinity and provides us with a hard-hitting supporting cast that includes Alfre Woodard and Mahershala Ali.
10. Movies on Netflix: Bridgerton
Bridgerton brought us back to the times of Brandy's color-blind cast of Cinderella and took us on a wild ride of ravishing romance and sweet, historical aesthetics. And what's more is that this show gave us all of these treats when we needed it most, during the panorama that once was/sadly still is. So if you want to get your mind off the latest Covid scare, tune into Bridgerton and maybe you'll find yourself quoting its many meme-able one-liners: "it's always 'wyd' and it's never 'tmabwiotbtmybfitmbowiseaiwhtbmw.'"