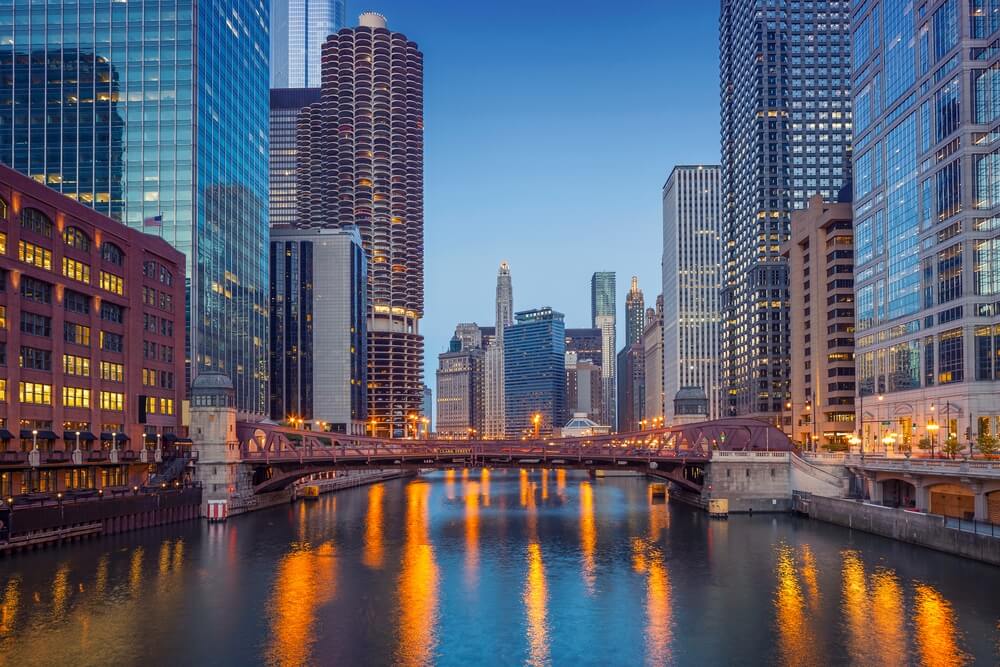 Best Cities for Musicians to Live in For Musician and Average Rent Prices per City
"Back in the day on the boulevard of Linden, we use to kick routines…" Ok, I never grew up on Linden in Queens, NY as A Tribe Called Quest did but back in the day, most musicians would tell you that you had to journey to New York or Los Angeles if were seeking that priceless record deal. The Big Apple and Hollywood were the places where dreams were made if you could actually navigate the entertainment landscapes and make the right connections.
In today's market, New York and Los Angeles still remain the two meccas of entertainment in the United States but with the power of the internet the game has completely changed. If you look at groups like The Foreign Exchange, they began collaborating when Phonte lived in North Carolina and Nicolay lived in the Netherlands by exchanging music via Okayplayer's message board, hence the name Foreign Exchange. Several albums and a Grammy nomination later, they are completely independent and continue to sell out venues worldwide.
The point is, you don't have to live in a big city in order for you to have success in the music industry but there are a few locations across this great country that lend themselves to the well-being of any aspiring musician. While people have various opinions about where is the absolute best place to live for a musician, we narrowed this list down to 10 cities that could provide a great environment for a music artist to foster their careers.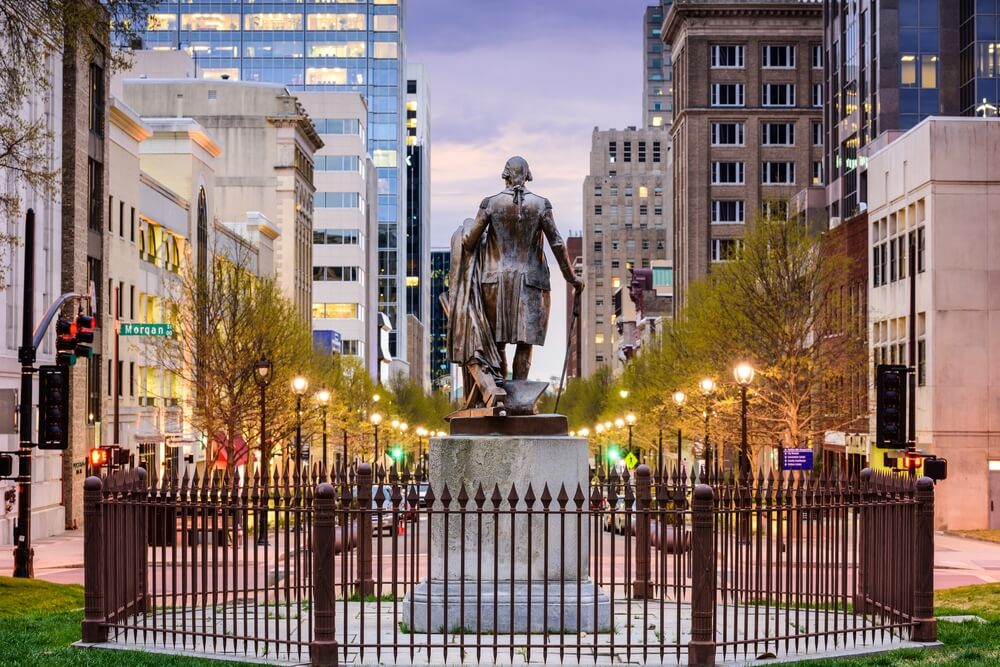 10.Raleigh
Talent from every genre is constantly arising in Raleigh. You can find everything from singer/songwriters, rock bands, to hip hop music heads. This place has a thriving music culture with a multitude of venues that cater to the locals. Red Hat Amphitheater, Deep South the Bar, The Pour House, and King's are just a few.
J.Cole has ties to this city as he is from North Carolina. It is also about a 35-minute drive from Chapel Hill which is one of the most famous college towns on the planet, which also possesses a deep music culture. An indie artist could really make a name for themselves here. Not to mention you can still find apartments here right outside the city in the $750 -$800/month range. I say that is winning!
(Click Next for New City)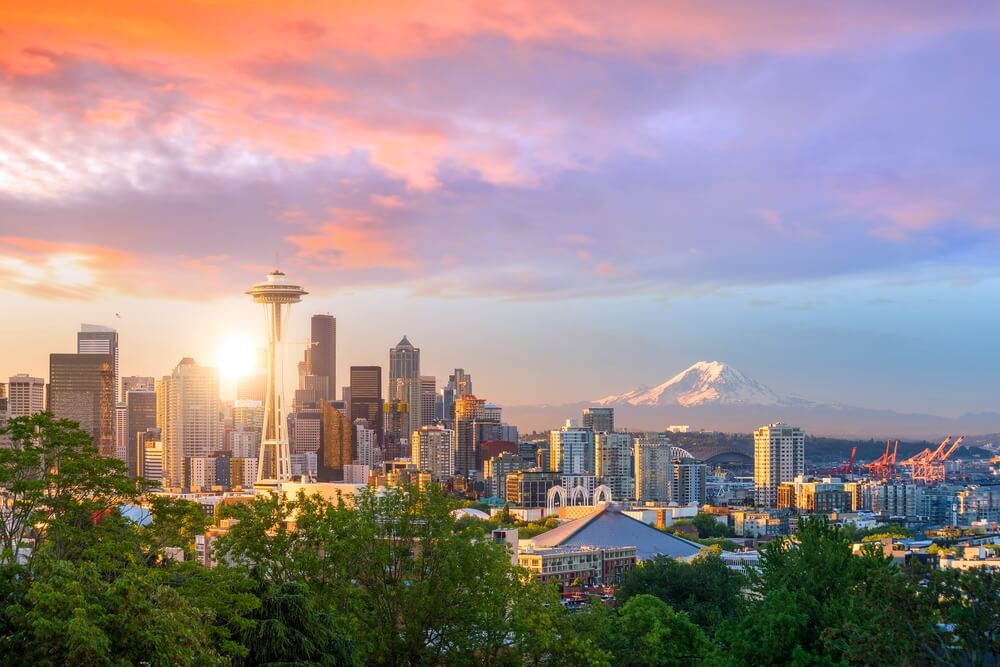 9.Seattle
Historically, Seattle has always been known for its music scene. From Jimi Hendrix to the grunge movement, it has a thriving music culture.
Apart from generating huge modern acts like Macklemore, Seattle is home to a few great festivals as well. From JamFest to Bumbershoot, Seattle has a stage for indie artists to take advantage of. Let's not forget about the music venues like the Triple Door, Paragon, or the various others that cater to the local music scene. You will definitely need a roommate in Seattle because the cost of living isn't cheap.
A one-bedroom in the city runs about $1700. Ouch! But there is more than enough of a music culture to offset the cost by the value you gain in exposure to potential fans.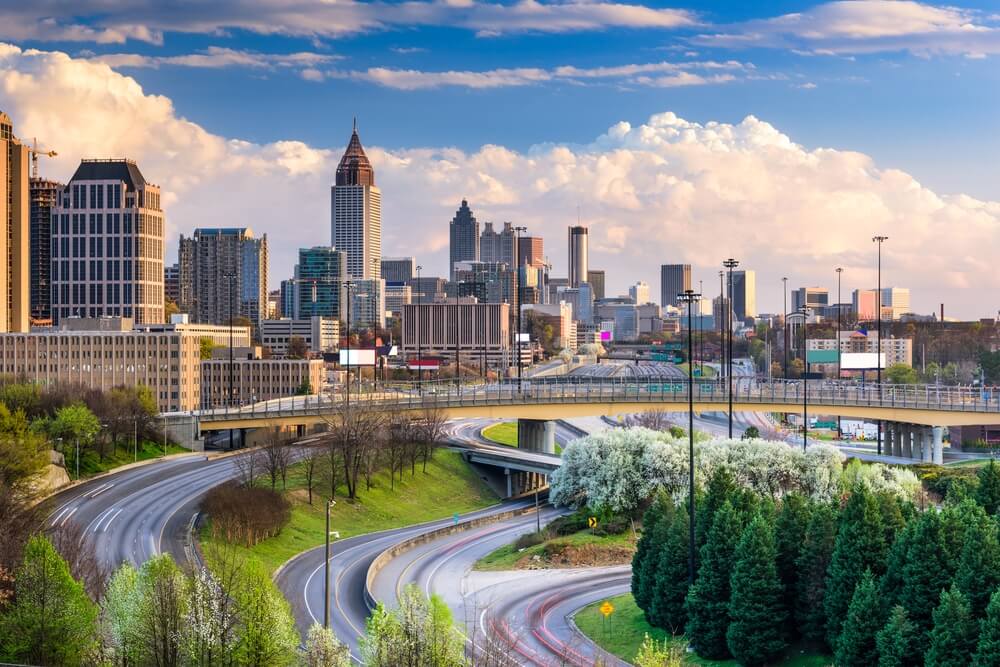 8.Atlanta
Jermaine Dupri was said, "Welcome to Atlanta" and if you are a musician you might want to listen to him. There are so many talented singers, musicians, and rappers who hail from the ATL. T.I., Ludacris, Monica, and Usher just to name a few are some of the best in the game.
Atlanta is also home of one of the biggest hip hop music festivals in the country, the A3C. With a myriad of venues and studios throughout the city, ATL is often referred to as Black Hollywood. Although Atlanta has become more of a progressive city the cost of living isn't too bad. A one-bedroom apartment in the city is still about $1100 per month.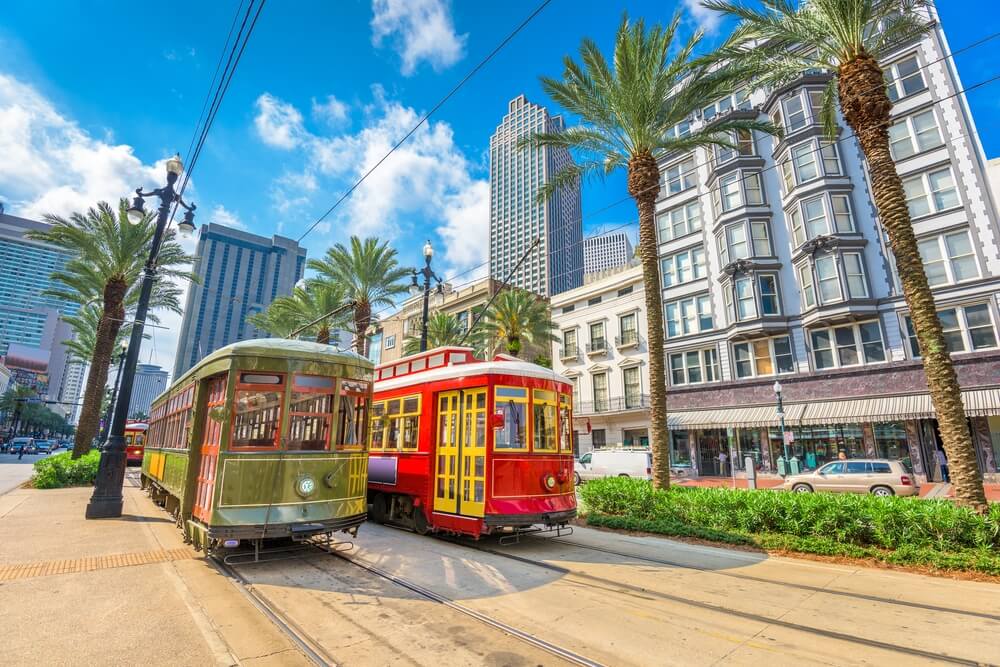 7.New Orleans
New Orleans was built on music amongst other things. The food culture is absolutely phenomenal and you can get some of the best seafood you've had in your life down in the Bayou. NOLA is the city of Jazz and Blues.
The idea of the "jazz funeral" was born in the swamplands, where procession members celebrate the life of the departed through song and dance, and the brass band tradition born in neighborhoods like Tremé is still very much alive these days.
New Orleans has music venues for days. Whether its 13 Monaghan or the Apple Barrel, locals have a place to showcase their talent. New Orleans is also not very expensive to live. A one-bedroom apartment in the city will get you for about $1000 -$1100. Outside of the city, $800 is the norm.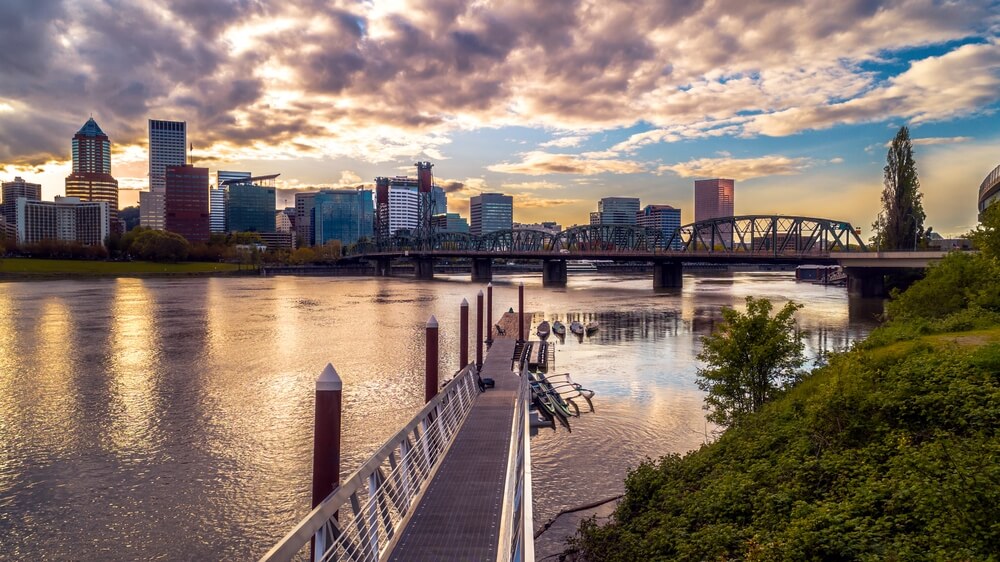 6.Portland
Portland is home to the basketball team the Trailblazers. The same can be said of their massive music and art culture. The city of Portland loves its Cafe's, indie music venues, galleries, and all things artistic. If you ever travel to Portland, be sure to checkout 12128, an exhibition space located in an old crabbing ship.
Thriving with music of all kinds, Portland is home to some of the most talented local artists out there. It features a thriving live music scene and it is home to some very unique talent. McMenamins Crystal Ballroom, Doug Fir Lounge, Revolution Hall, and Edgefield are just a few of the venues that cater to the locals. The other great attribute about the city is that it still offers more affordable housing than nearby San Francisco and Seattle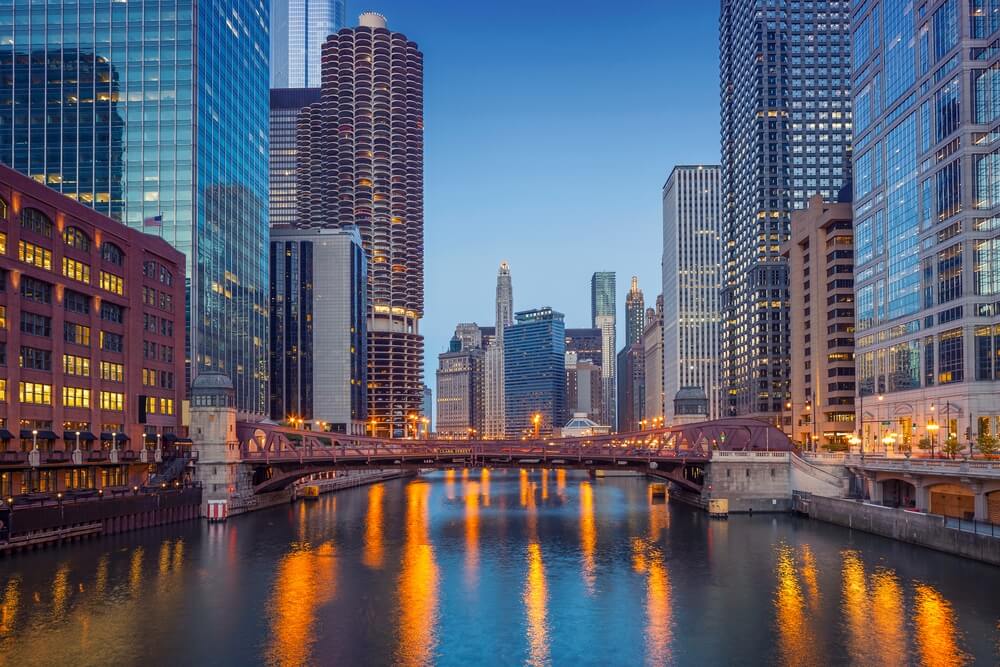 5.Chicago
Even with all the violence you hear about in Chicago, it is literally like Charles Dicken's "A Tale of Two Cities." The indie music scene in Chicago is quite active. From the Double Door, City Winery, Lincoln Hall, to the Promontory, Chicago is buzzing with local talent. Chitown native, Chance the Rapper even hosts an open mic from time to time to showcase local talent.
For all the fancy downtown restaurants, you can actually eat pretty cheap in the city but beware you may gain a few pounds as the food is awesome. The cost of living isn't the greatest but there are few neighborhoods that you can still sneak into for an affordable price and not have to worry about the bullets flying.
Pilsen and Bronzeville are two up and coming neighborhoods that are still in the city that might bode well for an aspiring musician. Besides that, the city is home to some of the best music festivals in the world where you can actually connect with the artists. Trust me, I know! One last tidbit, even some of the local radio stations still honor "Music Mondays" where artists can actually come to play their music for the music director. There is a sign-up process but they will actually listen.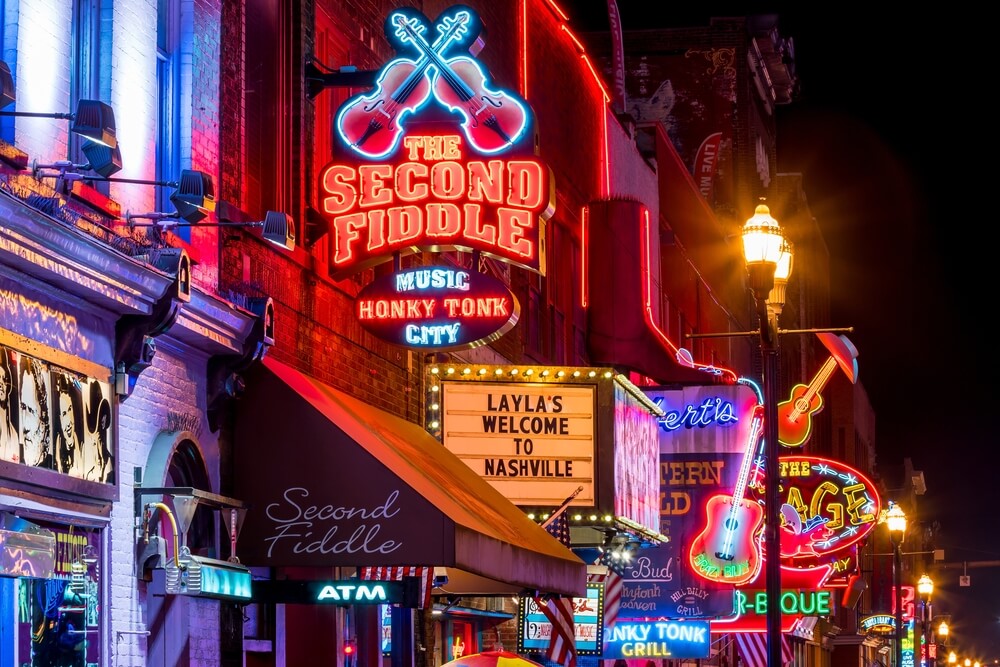 4.Nashville
Nashville used to be all about country music and it still is but there is an emerging scene in Nashville that caters to many genres. Nashville is home to an immense amount of talented bands, The Black Keys, Paramore, and Kings of Leon. The indie scene's pretty strong over the river in East Nashville.
While the indie scene in strong, the rent in East Nashville is highly affordable. It is about 9.5% lower than the national average and it caters to an indie music crowd. From Bourbon Street Blues & Boogie Bar to The Basement, there are also quite a few venues for an indie artist to perform and showcase their talent.
If major labels are your thing, several of the majors have offices in Nashville as well so build your buzz and they may come looking for you.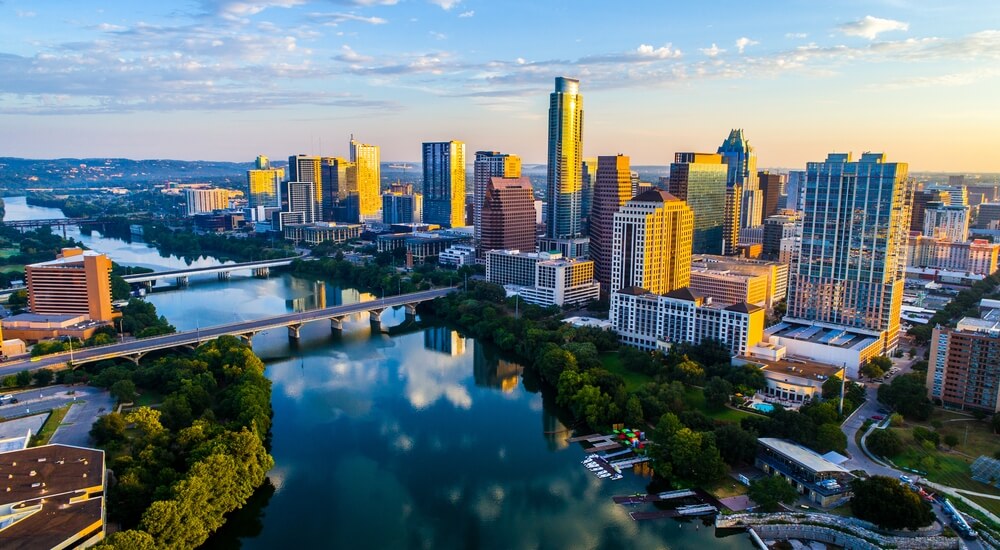 3.Austin
All I will say is SXSW Festival, Austin City Limits Festival, and 6th Street. Hailed as the live music capital of the world, Austin has become one of the most important cities in the music industry. When you walk down 6th Street almost every store, bar, lounge, hotel, has a place to perform.
The venues extend pass 6th Street and beyond so take your pick. Austin is a progressive city in southern conservative state so it appeals to most liberal musicians. A one bedroom apartment in the city will run you about $1400 per month, which isn't cheap. Outside of the city, you are looking at $950 per month but you could potentially have the greatest indie career of your life just playing in the city alone. Austin really supports its local artists.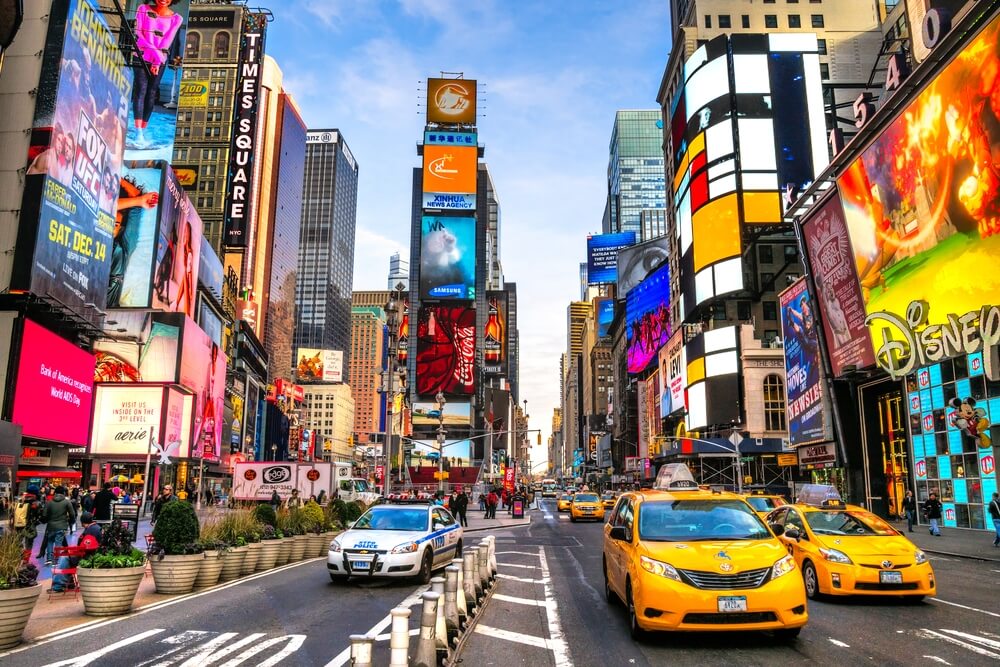 2. New York
New York, New York big city of dreams and everything in New York isn't always what it seems but one thing for sure, it is a great place to live if you are a musician. Prospective artists can make huge connections in the Big Apple, with many of the biggest offices like Universal, Atlantic, and Interscope are right there in town.
Try an internship to get your foot in the door or just hang out where the people who can make it happen hang out. The bars, restaurants, and lounges throughout Manhattan are good places to start.
There are also various venues in New York that cater to aspiring artists of all genres. From the Bowery Ballroom, the Brooklyn Bowl, to the subway platform, an indie artist can hone their skills.
New York is an expensive place to live when you are ballin' on a budget but if you can get a side job and a roommate, you can make it happen. Besides, you can take the train or bus everywhere in New York so invest in a monthly pass and keep it pushing.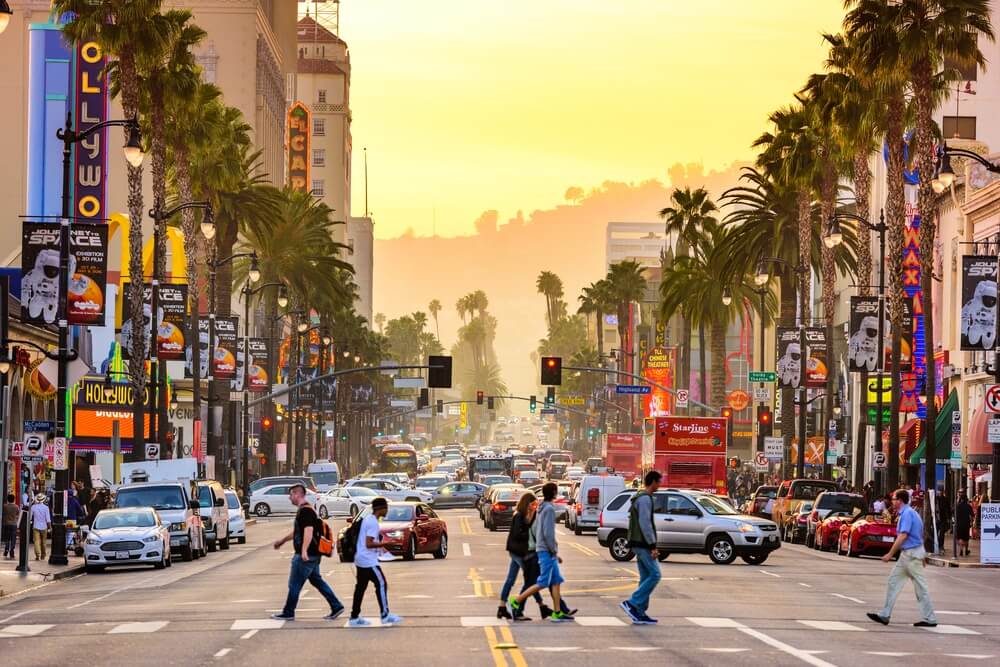 1. Los Angeles
Los Angeles is an expensive place to live in. Trust me, I know! But here is the "but…" it can also be a place where dreams come true. That sounds cliché but there are so many powerful people in the industry that can put you in the right room.
From the record labels, venues, studios, to the Hollywood hot spots, LA is definitely a mecca for entertainment. On a random Tuesday night you could find yourself sharing the stage with the likes of Jamie Foxx, Nelly, Dave Chappelle, or a host of others. The reason I mention these people in particular is that I have personally witnessed this.
The weather in LA also lends itself to the hustle as you feel more inspired to be out because the weather is so amazing most of the time. The competition is tough in LA but if you are talented, you will be noticed and sometimes that is all it takes. As far as the living situation, just like New York, you may need a roommate.
Try living in certain parts of the valley or south LA because you may find the rent a bit cheaper in those places. LA doesn't have the greatest public transportation either so if you can't afford a car, staying central in the city is probably your best option to access public transportation.
Please feel free to like and share.